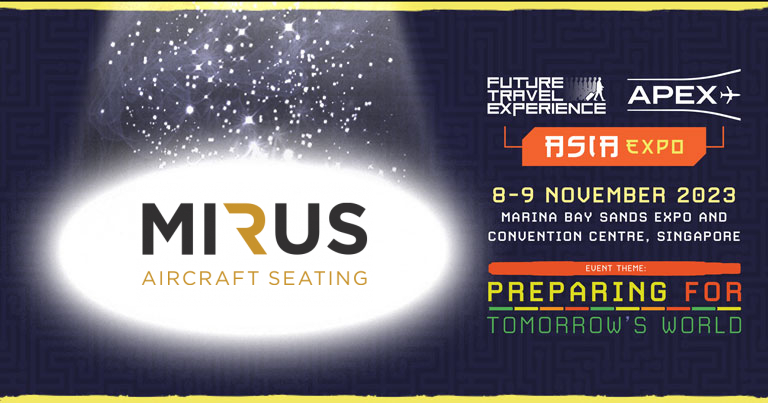 Founded in 2015, Mirus Aircraft Seating has grown rapidly to become a leading aircraft seat manufacturer, with operations in the UK, Malaysia and China.
Determined to refine industry principles from conception to delivery and beyond, our operation is spurred by a relentless journey towards excellence.
Believing that form, function, innovation, sustainability and the best possible passenger experience are mutual cornerstones of success — we prioritise highly technical products with more accessible benefits when putting pen to paper on a new design.
Backed by a proven track record of large and small-scale OEM's and airline retrofit programs, as well as some of the biggest names in the industry, we are committed to building partnerships that deliver unparalleled seating and service to our customers.
"Innovation is to do a common thing in an uncommon way, by those who dare to challenge the accepted norm" — Ben McGuire, CEO
What makes your products / services stand out?
---
We understand the aerospace sector and adopt a revolutionary approach; uniting technology, expertise and best practices to deliver innovative, high-performance aircraft seat manufacturing that suits the requirements of operators today.
As one of the first manufacturers to bring lightweight aircraft seats to market, our industry-leading solutions optimise your experience at every touchpoint; from your bottom line to the top of the troposphere.
What brings you to the EXPO this year?
---
Mirus has grown rapidly since its inception in 2015. Disrupting and reshaping the aircraft seating industry takes design flair, technical skill, a relentless commitment to excellence in all aspects of our business, and most of all, time. Improving the lives of the millions of people who travel the globe in comfort and safety — while also championing action towards greener skies through lightweight seating and sustainable materials — is a journey, but we're well on our way.
Our advanced engineering has produced a portfolio of aircraft seats geared for industry-leading levels of passenger living space and comfort; creating brand differentiation, increased passenger yield and the lowest possible operating costs with every take-off.
Why should visitors come to your stand and what can they expect to see?
---
Come and see us at stand E3, to meet the team and discuss your aircraft seating requirements.