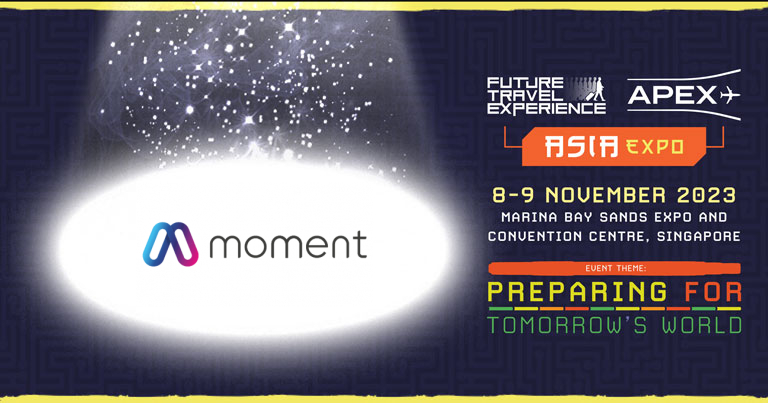 Moment is a technology company that builds advanced IFEC systems for the aviation industry. We empower carriers with innovative on-board services ranging from wireless entertainment to onboard e-commerce, connectivity and IoT platforms. We leverage our expertise in embedded solutions to enhance passenger experience, improve operational efficiencies and generate new business opportunities. Since 2013, Moment has been recognized for developing open-innovation projects while building long-lasting client relationships. Today global operators and carriers rely on the agile mindset and innovation of Moment.
We are proud to count among our clients : Malaysia Airlines, LOT Polish Airlines, Saudia Airlines, Canada Jetlines, Air Corsica, Nice Côte d'Azur Airport …
What makes your products / services stand out?
---
Our products and services truly stand out in the aviation industry, offering a combination of innovative hardware and a versatile platform tailored to the unique needs of airlines and airports. Our small yet robust IFE box ensures seamless, high-speed streaming throughout the cabin, with the ability to provide whole single-aisle aircraft Wi-Fi coverage and support up to 100 passengers with just one box. It can be powered by batteries (No STC required) or aircraft power, adapting to each airline's specific requirements. Our next-generation solution, Flymingo Connect, is not only connectivity-ready but also boasts IoT capabilities and Wifi 6 capabilities for cutting-edge performance. On the software side, our Mood platform is a game-changer, designed as a platform-as-a-service with a white label solution, allowing for personalized portals and a choice of 15+ modules, including VOD, music, games, and more. This modular, plug-and-play system enables remote deployment and content updates, with 100% browser-based passenger access, eliminating the need for an app. Plus, it's hardware agnostic and ensures a pixel-perfect experience for a premium onboard digital service. We are dedicated to transforming the passenger experience in the airline industry, providing unmatched connectivity and entertainment solutions.
What brings you to the EXPO this year?
---
Moment is participating at the Future Travel Experience / Asia Expo 2023 in Singapore with great enthusiasm. This expo is a hub of knowledge and networking, offering the chance to connect with industry experts, forge new partnerships, and gain insights into cutting-edge technologies and strategies. Additionally, the exchange of ideas and experiences at FTE Asia will help us stay ahead in this ever-evolving market.
The advantage of being in Singapore, at the heart of the Asia-Pacific region, cannot be overstated. It allows us to gain a deeper understanding of the airlines in this region, their unique challenges, and the opportunities they present. Meeting with regional prospects and industry leaders will be invaluable in expanding our network and exploring potential collaborations. This event is a pivotal moment for Moment, and the knowledge and connections we acquire here will play a crucial role in driving our commercial efforts and contributing to our company's growth and success in the coming year.
Why should visitors come to your stand and what can they expect to see?
---
Visitors to our booth at the Future Travel Experience Expo are in for a game-changing experience. Airlines and airports seeking to leave a lasting impression on their passengers can't afford to miss this opportunity. Our platform offers a pixel-perfect entertainment experience, boasting a diverse and extensive content catalog that includes blockbusters, indie hits, music playlists, podcasts, and more. Moreover, it provides a seamless path to increasing ancillary revenues through our e-commerce platform, intelligently integrated with a crew app for efficient order management. What's more, we'll showcase how our platform facilitates advertising opportunities, surveys, and an interactive moving map. Attendees can expect a comprehensive demo of our products, highlighting all the features mentioned above, ensuring they stay at the forefront of passenger satisfaction and revenue generation.