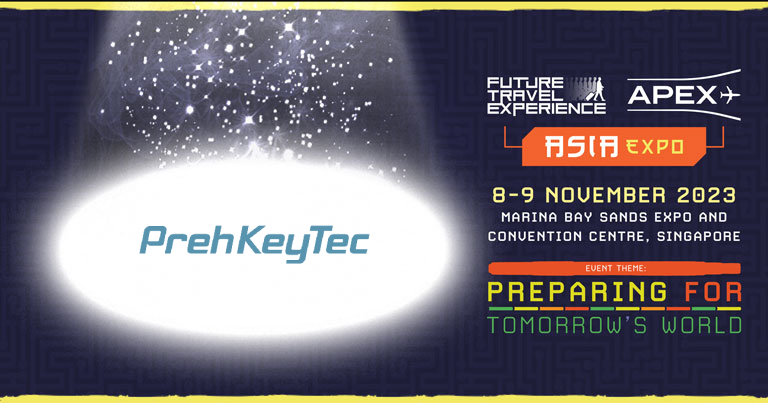 PrehKeyTec GmbH is a leading international manufacturer of high-quality data entry solutions for professional applications. We develop and produce specific keyboards and scanners in close cooperation with our business partners, at our headquarters in Mellrichstadt, Germany. We offer countable savings in data input for your application with our configurable keyboards. Our products give our aviation customers advantages in terms of reliability and efficiency.
Visit our booth #D5 to find out more about our check-in innovation, in which we combine our high-quality keyboards with modern identification technology. Our keyboard uses cutting-edge optical character recognition (OCR) to quickly and accurately read passport and other travel document information. A perfect solution for busy airports where time is of the essence. We invite you to rethink your keyboard with PrehKeyTec!
What makes your products / services stand out?
---
The combination of two reliable PrehKeyTec products leads to an innovation with a small footprint:
The MCI 111 A keyboard as well as the new MC 147 A keyboard are extremely compact and offer the well-known unique PrehKeyTec benefits like:
– Configurable
– Programmable
– Reliable & durable (IP54 protection)
– more than 30 million actuation for each key position
– up to five years warranty period
– Ergonomic & easy to use
– Easy & fast to integrate
– CUTE / CUPPS certified
– RFID reader integrated
What brings you to the EXPO this year?
---
After the successful participation in 2022 it is a must to be again at the FTE 2023. Meeting existing and potential customers and partners face to face is so important for exchanging information and knowledge. Presenting new solution for secure data-input can have no better platform than an event like the FUTURE TRAVEL EXPO.
Why should visitors come to your stand and what can they expect to see?
---
Especially our new product innovation – the MC 147 A keyboard with integrated OCR reader (non swiping but insertion of travel documents) – is the highlight on our booth. It is the first time that passport reading at the check-in and gates will be executed by non-swiping. Simply insert the travel document and get extremely fast good reading results. Damaging or wrong handling of the documents will be eliminated with the new OCR reading keyboard. CUTE/CUPPS approvals are available.