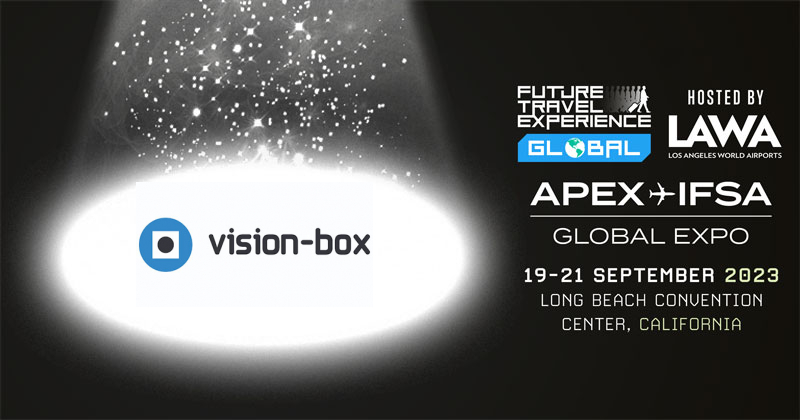 Vision-Box is a multinational company with a presence on 5 continents and over 13,000 digital identity solutions used by more than 1 billion citizens. The company is a world leader in biometrics seamless travel, automated border management and electronic identity management solutions. Vision-Box's technology is present in more than 100 airports worldwide with more than 2 billion users processed. Responsible for the most relevant advances in the use of biometrics, Vision-Box solutions streamline the passenger experience throughout their journey and improve the efficiency of public services to ensure safety, security, and performance. Based in Portugal, the company has 12 offices around the world in countries that include United Arab Emirates, United Kingdom, Australia, USA, and India. For further information visit: www.vision-box.com
What makes your products / services stand out?
---
Vision-Box sets itself apart by spearheading a paradigm shift in how travel industry stakeholders engage with passengers and manage identification and clearance procedures.
At Vision-Box, we combine hardware with our highly scalable, configurable Seamless Journey Platform to manage workflows, the movement of data (in compliance with GDPR and certified by Privacy by Design) and verification protocols across a high-availability infrastructure. Our digital identity management platform is built on a flexible and open architecture so the setup can easily change and adapt to the requirements of each customer.
By partnering with the most prestigious airports, airlines, governments, and private companies Vision-Box optimises the identification and flow of citizens, establishing trusted biometric identity enrolment, verification, and authentication processes. These multi-directional data transactions can then transform raw information into actionable business intelligence, enabling an informed decision-making process.
What brings you to the EXPO this year?
---
Vision-Box is excited to unveil the latest advancements in biometric technology and demonstrate its potential to revolutionize the passenger experience while ensuring safety and enhancing operational efficiencies.
We eagerly look forward to participating in insightful discussions, cultivating new relationships and partnerships, and making meaningful contributions to the collective endeavour of shaping a travel experience that exceeds all expectations.
Are you ready to witness the extraordinary power of our state-of-the-art technology firsthand? Visit our booth #C10 at FTE Global 2023. Together we have the power to create a travel experience that is not only secure and efficient but also effortlessly enjoyable for every single passenger.
Why should visitors come to your stand and what can they expect to see?
---
Visitors at Vision-Box's stand at FTE Global can expect a connected journey from home to destination, where they can seamlessly flow through their journey. Attendees will witness how our seamless technology enhances the passenger experience, strengthens security measures, and enables airports to operate more efficiently. Our experts will be on hand to give attendees a personalized demo, answer questions and show how Vision-Box can help them navigate the future of travel. We invite all attendees to join us at our stand and be a part of the seamless and contactless journey of tomorrow.
Book your demo and discover how we can help you streamline your processes, deliver a better passenger experience, and improve your business performance. Vision-Box is exhibiting booth #C10, starting from home enrolment with Seamless Mobile SDK, down to self-service enrolment kiosk, security, lounge, and self-service boarding, sitting on Vision-Box's Seamless Journey Platform demonstrating the latest versions of its front-end applications and contactless travel flows. The platform orchestrates complex information, offering contactless self-service experiences, fuelled by biometrics, down to insightful customer-centric analytics, in a privacy-first interoperable identity management solution. We are thrilled to announce that the platform can now be integrated with TSA´s PreCheck: Touchless Identity Solution, a biometric system, taking your security and convenience to new heights.