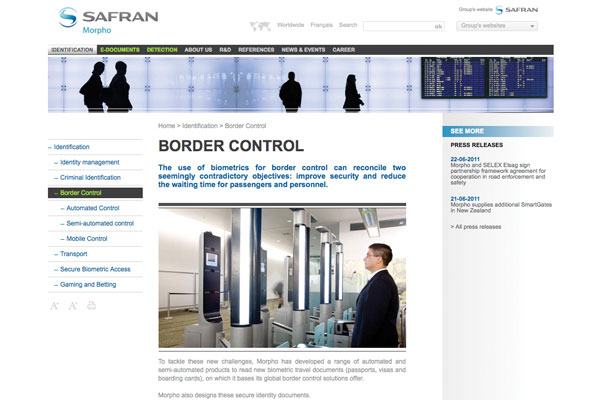 Morpho (Safran Group) is to provide additional SmartGate facilities to Auckland, Wellington and Christchurch airports to further secure and expedite Customs and border control during the Rugby World Cup 2011.
SmartGate utilises facial recognition biometric identification for travellers who own an e-passport.
John Secker, acting CEO of New Zealand Customs Service, said: "Since its implementation, the SmartGate system has seen considerable uptake by the travelling public and has significantly improved Customs clearance time. This additional equipment will help us handle the expected high passenger throughput during the Rugby World Cup."
The additional equipment will be installed prior to the start of the sporting showpiece in September.