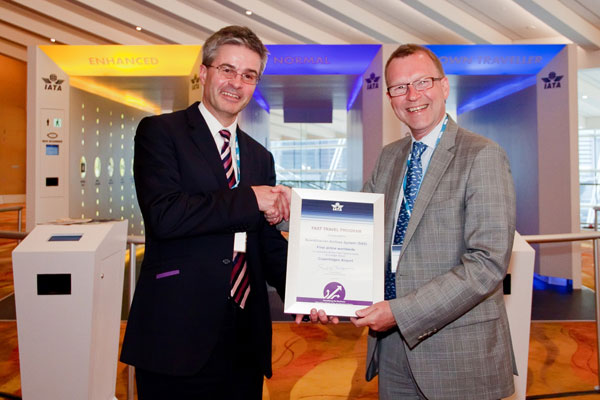 SAS Scandinavian Airlines has become the first airline to offer all five of IATA's Fast Travel projects at a single airport, having collaborated with Copenhagen Airport on the initiative.
The five projects form part of the Simplifying the Business (StB) initiative and are: bags ready-to-do, document check, flight re-booking, self-boarding and bag recovery. The IATA Board has set a target of five major airports implementing all five projects by the end of 2011.
Hans Ollongren, Senior Vice President for Corporate Public Affairs, SAS, said: "We are extremely pleased to receive this award. SAS has always been committed to providing self-service options for passengers and strongly supports the Fast Travel programme.
"Cooperation between the airport and the airline is absolutely critical. This award goes as much at Copenhagen Airport as it does to us."
Copenhagen Airports' Steve Tarbuck, Business Development Manager, Airlines Processes & Facilities, will address delegates at Future Travel Experience 2011. He will participate in the working session titled 'Realising the possibilities of mobile technology and assessing whether near field communications (NFC) is ready to become mainstream.'