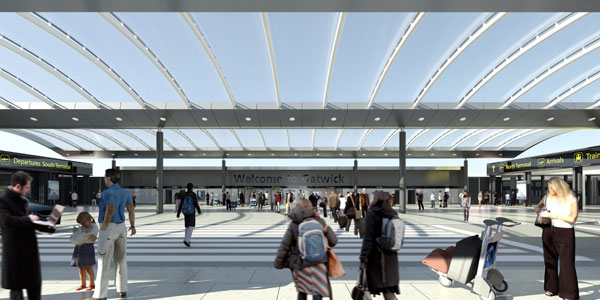 Gatwick Airport, working in partnership with the UK Border Agency, has made improvements to the immigration halls in North and South Terminals to speed up passenger processing.
Automatic e-gates that make use of facial recognition technology have been introduced in the South Terminal and they can be used by UK or EU e-Passport holders.
Dedicated lanes for families and passengers with reduced mobility have been introduced, while the staff have also received extra training in customer service to ensure they are fully prepared to offer the right level of help to passengers who need it.
Geoff Williams, Head of Security at Gatwick Airport, said: "We understand that the return journey can often feel long and exhausting. This is especially true if you are travelling with young children and you just want to get back home as quickly as possible.
"That is why we have become the first UK airport to introduce lanes in the immigration halls dedicated entirely to families, and those who might need a bit of extra support."