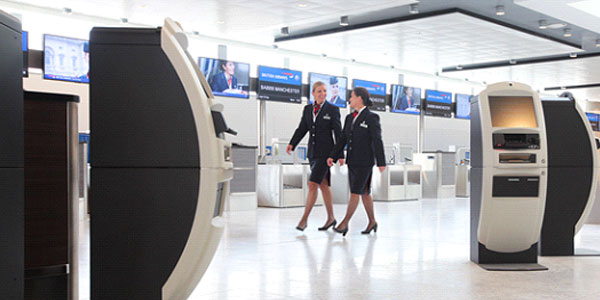 British Airways – which moved into the new North Terminal extension at Gatwick Airport last week – has been recognised by IATA (International Air Transport Association) for its self-service efforts.
Passengers travelling from Gatwick can now use the self-service kiosks to check-in, print baggage tags, and check travel documents automatically.
It is the first time a UK-based airline has achieved the Gold distinction from IATA.
BA's Head of Service Transformation, Glenn Morgan, said: "This award is a great achievement for British Airways at Gatwick and demonstrates our commitment to ensuring that the latest technology is at the forefront of our customer experience worldwide.
"We are investing in new technology, which not only saves our customers time and effort, but also makes their journeys more enjoyable."
More information can be found here.