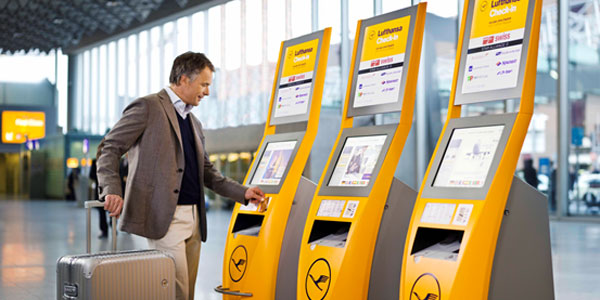 The International Air Transport Association (IATA) has presented Lufthansa with the Fast Travel Gold Award.
The Fast Travel initiative focuses on six main areas of the passenger journey: Check-in, Bags ready to go, Document Check, Flight re-booking, Self-boarding and Bag recovery. The presentation of the Gold Award to Lufthansa recognises the airline's efforts in each of these areas at its hubs in Frankfurt and Munich.
Lufthansa offers passengers check-in kiosks, online check-in and mobile check-in, while self-service bag drop has also been adopted by the airline.
Meanwhile, the German flag-carrier also offers a total of 160 self-boarding gates across German airports.