As airports, airlines and all key stakeholders involved in the overall travel process search for ways to improve the passenger experience, a growing consensus has emerged that in order achieve a seamless door-to-door experience, there needs to be far better collaboration between everyone involved.
"The traveller will not judge just an airport – he or she will judge the whole journey and the purpose of doing that journey," explained Mikael Lind, Project Manager Future Airports, Viktoria Institute.
Collaborating to create a seamless journey is at the very heart of Future Airports, which is a Swedish collaborative research and innovation project that is being undertaken by Viktoria Institute, Swedavia, Stockholm-Arlanda Airport and the Swedish Transport Administration.
Although the overall journey is often broken down into various phases – such as booking, travelling to the airport, the airport experience itself, flying, arriving, and travelling on to a hotel – Lind explained that in order for the experience to be significantly enhanced, rather than viewing the journey as a fragmented process, it should be viewed as a single process which starts from the moment the traveller leaves home, to the point at which they arrive at the door of their very final destination. "I will say that the future lies in that we manage to provide such an integrated experience for the passenger," he said.
Real-time data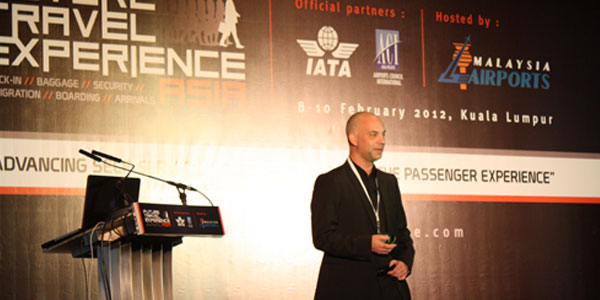 In order for this to become a reality, however, it will require what Lind calls "active collaboration".
"By 'active collaboration' we mean that we need to understand the different actors' incentives, the goals and who the stakeholders are, so it's mostly about the art of knowing who or why, and how and when to collaborate."
To allow for such collaboration, everyone involved in the process must be willing to share real-time data – a point that Lind highlighted as being "vital".
"In order to have a really good passenger flow…of course we need real-time data," he said. "So, we would encourage everyone to be as real-time as possible." This sharing of data could, for instance, allow the airport to make plans for passengers who are stuck in traffic or on a delayed train on the way to the airport.
Holistic approach
Although there is a lot of work to be done to achieve active collaboration throughout the door-to-door travel process, Lind explained that the industry is moving in the right direction.
"I see now that there are a lot of solutions coming forward that are aimed towards that direction, but we need to take this more holistic approach and of course, that will take time," he said. "But I think we are taking important steps as it is now."
While the Future Airports project has outlined a blueprint for enhancing the passenger experience through collaboration, the responsibility now lies within the industry – with airports, airlines, suppliers, destination partners and all other stakeholders – to make this vision a reality.
The theme of FTE 2012 is 'Advanced collaboration to create a seamless passenger experience'. The conference will include a session titled 'What are the challenges to creating a seamless passenger experience through collaboration, and how do we overcome them?', which will be chaired by Mikael Lind, Project Manager Future Airports, Viktoria Institute.
View the full FTE 2012 conference programme »