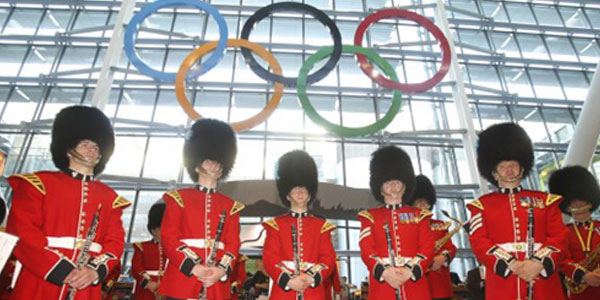 Seven years after the announcement that London was to host the 2012 Olympic Games, the time has arrived for the city to prove that it is capable of hosting the world's biggest sporting showpiece and London's airports have a vital role to play in ensuring that more than 500,000 additional international visitors enjoy a memorable visit.
London Heathrow
As the official 'Host Airport' of London 2012, London Heathrow is anticipating a total of 125,000 additional passengers during the event and today alone (26 July), 138,000 arrivals are expected in total – a 45% increase on a typical day. A variety of special measures have being implemented to ensure that processing times are optimised and that passengers enjoy their time in the airport.
The spectators themselves are a priority for London Heathrow. Until 9 September – the final day of the Paralympics – 1,000 airport volunteers will be in place across the terminals to welcome spectators and provide advice and information.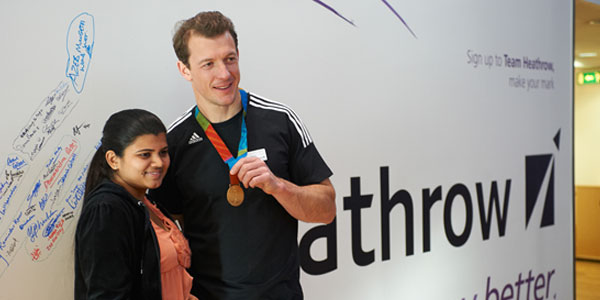 Fun, Olympic-related activities are also available for passengers to take part in. Table tennis tables have been installed on each terminal forecourt so travellers can try their hand at the game; giant globes have been installed to help younger travellers pinpoint key destinations; the official Olympic mascots are touring the airport; iconic Beefeaters and Queen's Guards in the bearskin hats are making appearances; and the Salvation Army Brass Band is performing. Olympic-themed art exhibitions are also in place in Terminal 5, while television screens have been installed so passengers can watch the action live.
As previously outlined on FTE, a number of initiatives have also been implemented to ensure that the athletes themselves and members of the 'Games Family' enjoy a hassle-free airport experience. These include the construction of a temporary, 3,850sqm Games Terminal for the processing of departing athletes and accredited officials, and offsite check-in and bag drop facilities at the Olympic Village.
Gatwick Airport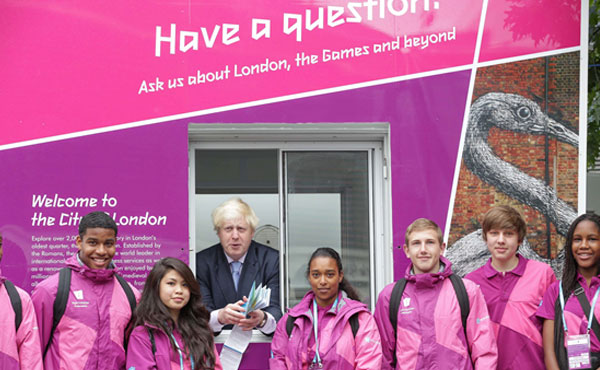 Gatwick Airport is welcoming athletes, VIPs, officials, media and spectators and the airport is expecting to handle around 10% more passengers compared to a normal busy summer day.
Over 150 airport staff volunteers will be on hand to answer passenger questions, as well as around 300 Greater London Ambassadors, and a 'Travel Hub' on the airport's website will give passengers real-time route planning advice as they travel to and from the airport.
"Over the past two-and-a-half years we have been modernising and upgrading the airport through a £1.2 billion investment programme to transform the passengers' experience of the airport," explained Richard Townsend, Olympic Lead at Gatwick Airport. "This investment has ensured that we are fit-for-purpose during the Games and beyond."
So far, more than £500 million of the total £1.2 billion has been invested and passengers passing through the airport during the Olympics will benefit from speedier check-in with more self-service options available; efficient security with passengers queuing for five minutes or less 95% of the time; dedicated security and immigration lanes for passengers with reduced mobility and families; and a more modern and spacious arrivals hall, forecourts and interchange facilities in both the North and South terminals.
London Stansted Airport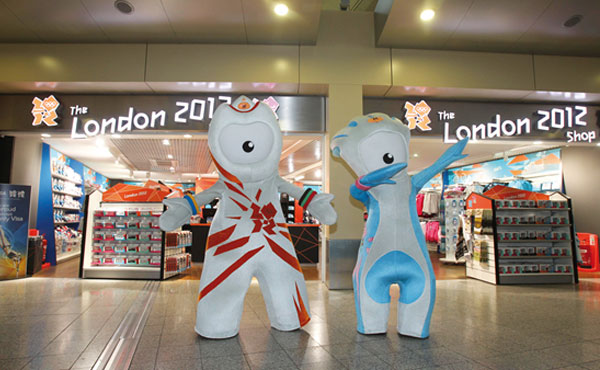 Passengers arriving at Stansted Airport during the London 2012 Olympic and Paralympic Games will be greeted by a team of London Ambassadors based at a special 'London 2012' welcome desk, who will be able to offer advice on transportation, wayfinding, tourism and event venues.
"Our priority during the Games time is to ensure all users of Stansted have an excellent experience, so that means protecting our regular traffic and ensuring it's 'business as usual' for passengers on scheduled flights, as well as looking after those arriving for the Games," said Nick Barton, the airport's Managing Director.
Special teams of volunteers and ambassadors have been trained to 'meet and greet' Olympic-related visitors. Stansted Airport is also working closely with a number of local partners to instil a sense of fun into the airport during the Games and local sports-related charities will stage a number of mini sporting events in the terminal.
London City Airport
London City Airport has invested more than £7 million in improving the passenger terminal as it prepares to handle an increase in traffic, partly as a result of the London 2012 Olympics. As well as offering a transfer time of just ten minutes from plane to surface transport on arrival, direct services from the terminal entrance to the main Olympic Park will be offered via the Docklands Light Railway.
Matthew Hall, Chief Commercial Officer, London City Airport, said: "We have invested over £7 million in the terminal over the past year, extending the Central Search area, as well as other improvements, to ensure that the airport continues to deliver the time saving proposition promised, even with an increased number of passengers."
Overall, London City Airport will experience a slight uplift in passenger numbers and there will be an Olympic 'pod' in place throughout the Games, which will be manned by Olympic Ambassadors who will be on hand to provide information about London and the Olympic Games.
London Luton Airport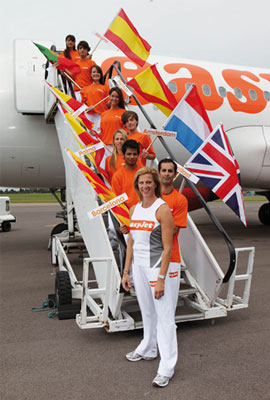 To ensure that London Luton Airport is well equipped to deal with the impact of the Olympics, additional passenger security lanes have been introduced to increase the capacity and efficiency of security at peak times, while staff numbers will be increased.
As one of 35 locations to host Olympic London Ambassadors, trained staff will also be on hand to provide Olympic-specific directions, guidance and advice to passengers.
London Southend Airport
Having recently completed the first phase of a major redevelopment project, including the construction of a new terminal, London Southend Airport is fully prepared to handle the additional Olympic-related traffic.
"The Olympics provides a great opportunity," said Alastair Welch, the airport's Managing Director. "We want to showcase the airport and make the most of any benefits that the Olympics bring, but we also want to give our repeat traffic – the customers who use the airport on a regular basis – the best experience we can."
Dedicated ambassadors will be present in the terminal building throughout the Games to welcome passengers and provide advice, while anyone flying to or from London Southend Airport during the Olympics can make use of a direct service from the airport railway station to Stratford, the venue of the Olympic Park.
Time to deliver
With all of the preparations complete, the eyes of the world are now on London's airports to see if they can deliver on their promise of providing positive and lasting first and last impressions of London during the Olympic Games. Following a lengthy planning process, it will be the 500,000-plus Olympic-related travellers who will judge whether passing through the airports turns out to be a necessary inconvenience or an enjoyable part of the London 2012 experience.