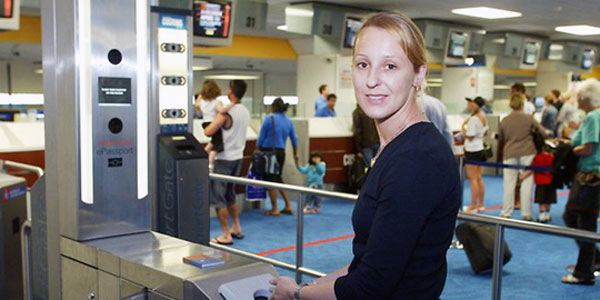 Since its launch in 2007, SmartGate has allowed Australian and New Zealand e-Passport holders to enjoy automated border clearance upon arrival at Australia's eight major international airports. Earlier this month, however, the initiative was extended beyond trans-Tasman travellers for the first time, adding United States Global Entry members to the list of eligible participants.
The inclusion of US Global Entry members is initially on a trial basis, but should it be successful, it can be expected to be made permanent and even extended further to include other countries' trusted traveller schemes.
"The results of the trial with US Global Entry programme members will be used to help Customs and Border Protection plan for the progressive introduction of SmartGate to other nationalities with e-Passports and determine the suitability of officially opening SmartGate to all US e-Passport holders," said Robyn Miller, National Manager Policy and Practice, Australian Customs and Border Protection Service.
Trialling SmartGate in New Zealand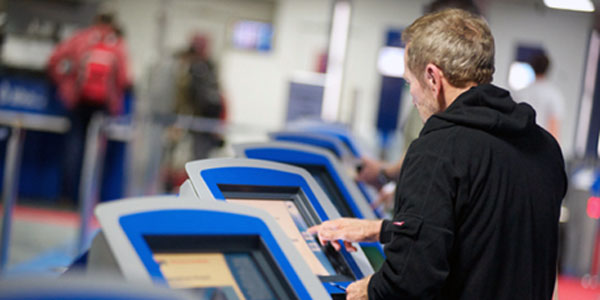 This latest trial follows another pilot project that saw SmartGate kiosks installed in New Zealand's airports to test the viability of allowing travellers to complete the first stage of the immigration process before boarding their flight to Gold Coast Airport.
Passengers who use SmartGate must first scan their e-Passport at a self-service kiosk, which then issues a ticket. They then advance to an e-gate, which verifies their identity using this ticket coupled with facial recognition technology, and grants access if all of the information is correct.
The installation of the kiosks in New Zealand, however, highlighted some logistical difficulties. "Unfortunately, the trial identified two main issues for Customs and Border Protection: technology-related issues which were resolved during the trial, and issues relating to human behaviour which were unable to be resolved," Miller explained.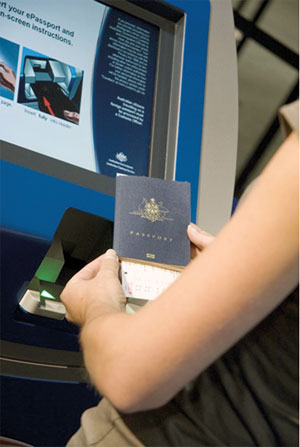 "The human behaviour issues related to high incidents of travellers 'following the leader' – that is they were going straight to the gate, when they should have first used the kiosk, or using the kiosk twice, once prior to departure in New Zealand and then again upon arrival at the Gold Coast.
"This traveller behaviour resulted in significant operational impacts in Gold Coast Airport and a loss of traveller confidence in the SmartGate solution. A number of strategies were implemented to address this problem, including signage, marshalling and improved user-interface instructions. However, none were successful. As a consequence, New Zealand Customs and Customs and Border Protection agreed to conclude the trial on 28 June 2012."
Although the pilot ultimately led to the decision not to install the kiosks in New Zealand on a permanent basis, Miller explained that valuable lesson were learned that can now be applied in Australia: "The trial delivered some usability and performance improvements to SmartGate that received positive feedback from travellers arriving at the Gold Coast. These improvements are now being rolled out to SmartGate at other airports."
SmartGate going global
As the US Global Entry trial goes on, Australian Customs and Border Protection Service is also working on installing new SmartGate systems in existing locations to cater for the high demand.
At Melbourne Airport, five additional gates are being installed, doubling the number of gates at the airport to 10 by the end of November. At Sydney Airport four new gates are being installed in both Piers B and C – the first stage of installation will be complete before the end of this year, with the second stage due to be complete in June 2013.
These new gates will help to process an expected total of 3.7 million passengers in the 2012-13 financial year. Should the US Global Entry trial prove to be a success, this number can be expected to rise sharply as SmartGate is established as a truly global initiative.