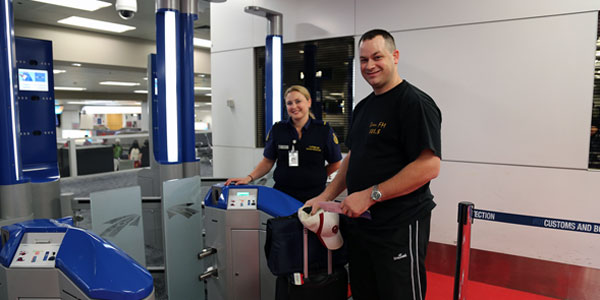 The Australian Customs and Border Protection Service and U.S. Customs and Border Protection have announced that Australia's automated border control system, SmartGate, is now available to Global Entry members on a trial basis.
The SmartGate system, which uses biometric facial recognition technology to automatically process eligible passengers, was previously only available to Australian and, during another trial, New Zealand passengers.
Now, members of Global Entry are able to use SmartGate upon arrival in Australia if they travel on a valid US ePassport and are at least 16 years of age.
The Australian Government's Minister for Home Affairs, Jason Clare, said: "The extension of SmartGate to US Global Entry Program members will mean more travellers than ever before will have a choice about how they are processed when they arrive in Australia."