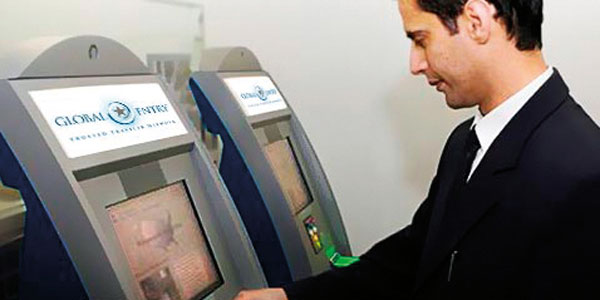 Travellers from the US will soon be permitted fast tracked entry to Saudi Arabian airports with the implementation of the Global Entry programme at security points across the country.
The US's Global Entry trusted traveller scheme uses biometric fingerprint recognition to verify pre-approved passengers, streamlining the security process and allowing customs authorities to focus on travellers they know less about.
An announcement of the development was jointly made by the US Secretary of Homeland Security Janet Napolitano, and Prince Mohammed bin Nayef, Saudi Arabia's Interior Minister, during a meeting on 16 January to discuss the nations' ongoing partnership to strengthen their security and economic relationship. It was also announced that a reciprocal programme is to be discussed for pre-vetted Saudi passengers travelling to the US.
"I am proud of the bond between the United States and the Kingdom of Saudi Arabia, and today's meeting marks another major step forward in our partnership," Secretary Napolitano said. "By enhancing collaboration with the Government of Saudi Arabia, we reaffirm our commitment to more effectively secure our two countries against evolving threats while facilitating legitimate trade and travel."
The announcement follows developments in November last year that saw the Australian Customs and Border Protection Service extend the use of its SmartGate to Global Entry e-Passport holders from the US.