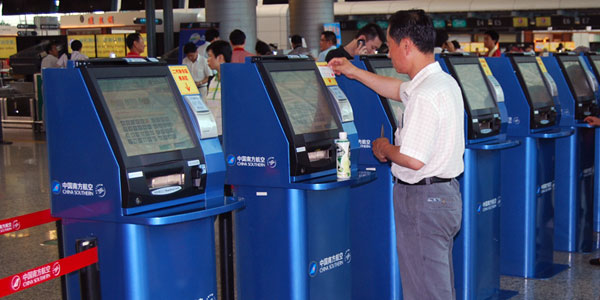 American computer hardware and self-service specialists NCR Corporation has announced a deal to provide Ordos Ejin Horo Airport with NCR TouchPort Kiosks, granting passengers at the airport the ability to self-check-in for flights.
NCR, in partnership with Beijing Sinonet Technology Co., will also provide maintenance to the Common Use Self-Service platform kiosks.
Ordos Ejin Horo Airport is located within China's Inner Mongolia Autonomous Region and, since 2007, has provided connection to more than 30 other Chinese airports via more than ten different airlines.
The NCR kiosks features faster processing speeds to reduce passenger transaction times and two-sided thermal paper technology, which will save up to 40% on paper costs, helping to reduce staff workload for paper replenishment and facilitate group check-in.
"Ordos Ejin Horo Airport has set a best practice model for other regional airports in China by providing a shared self-service check-in offering," said NCR Travel Vice President and General Manager Tyler Craig. "The NCR self check-in kiosks help regional airports make traveling easier and more convenient and truly bring cost savings and efficiency to both airports and airlines."