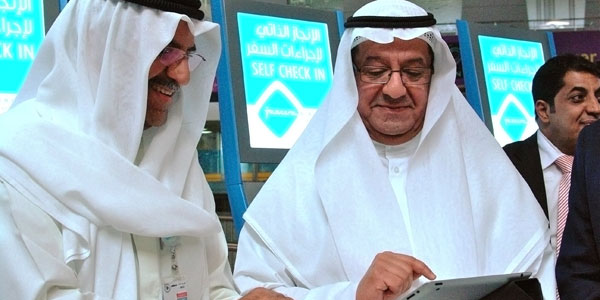 It is clear that Asia will play a pivotal role in the future of the aviation industry, with its industries pioneering some of the most progressive technologies ever seen, and its burgeoning populations central to the world's most rapidly proliferating air travel market. Ahead of Future Travel Experience Asia 2013, Executives from five of Asia's most forward-thinking airlines share their insights on the key to an enhanced airport journey, as FTE explores their strategies for an exceptional passenger experience.
AirAsia
"The airport experience of 2020 will see a lot more automation," said Zaman Ahmad, Air Asia's Group Head of Customer Experience and Technology. "As soon as a passenger walks into the building we will know who they are and where they are flying to, so they can move straight to the bag drop, where they won't need to speak to any agents, just drop off their own luggage. When they get to the gate they will be carrying a pre-approved identity card or a loyalty card – much like AirAsia's BIG ID card – which will be implemented with RFID technology. Near Field Communication will be used to speed up airport processes too."
AirAsia we will handle 36-40 million passengers this year – 90,000 travellers every day – and for around 35% of those passengers their AirAsia flight will be the first they've ever been on. One of the airline's most significant challenges in delivering its enhanced passenger experience is communicating with those travellers. "We reach out to our customers on a personal level through Twitter and Facebook messages, as well as sending them individualised SMS messages to let them know when they need to be at their gate," Ahmad stated.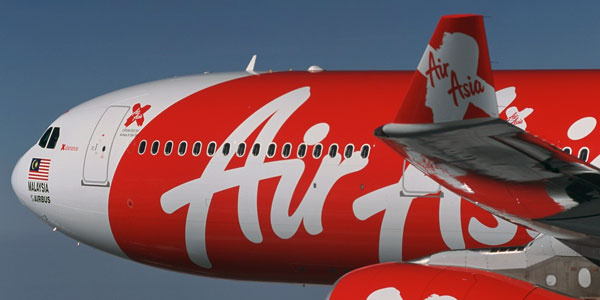 The airline's large volume of passengers means that it also must innovate to streamline its airport processes. "We are working hard to reduce our queuing times for bag drop off – something that is especially difficult in Asia, where we don't only pack our houses in our luggage but our neighbours' houses too," he said. "We're making a bit of a change to the Asian way and implementing dedicated express counters where you cannot pay for overweight baggage, to minimise queuing."
In onboard operations, AirAsia is in the process of developing its own In-Flight Entertainment system with a bring-your-own-device facility for streaming content on-board. "In the future, the ability to stream data in-flight will become standard, and airlines will be making a lot more from these ancillary revenues. The in-flight buying experience will also develop, into one for serious shopping where purchases can be collected at your destination.
"In the near future I am eager to invest in further new technologies such as RFID bag tagging facilities, but I also have to make sure we can keep fares low, to maintain our passenger loyalty. Investments will happen when the time and cost is right," Ahmad concluded.
Jazeera Airways
For the last two years, the introduction of new services and technologies has been pivotal to Jazeera Airways' strategy for enhancing its customers' experience, transforming the way travellers book flights and check-in with the airline.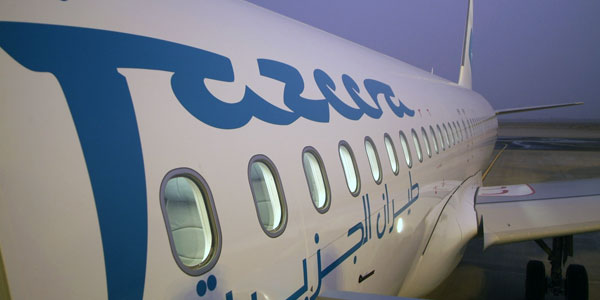 "Technology-wise, we introduced self-check-in facilities last year at Kuwait International Airport – the first kiosks of their kind in Kuwait – and began offering web-check-in through jazeeraairways.com for all of our routes," explained Ali Fairooz, Jazeera Airways' Vice President of Ground Operations and Products. "Self-check-in numbers have been climbing, and today form 20% of total check-ins. At the airport, our check-in counters are open 24/7, allowing passengers to check-in and obtain their boarding passes 24 hours before departure."
Jazeera Airways' mobile apps for iOS and Android, and its enhanced mobile-optimised sites for other internet-connected devices enable passengers to book, pay and check-in up-to an hour before their flight. "By the end of 2012, already 14% of our bookings were conducted on mobile apps, which is probably the highest rate in the industry," Fairooz said.
"For the future, we will concentrate on keeping our product fresh, and most importantly, we look forward to enhancing our customers' experience at the Kuwait International Airport, our hub, through a dedicated Jazeera Airways terminal."
flydubai
On the ground, flydubai's emphasis on an exceptional passenger experience has most recently centred around the development of modern and all encompassing payment systems. "To make our fares as accessible as possible we offer passengers a number of booking and payment channels – we are working with a number of payment partners both in the UAE and around our network to offer an even wider range of convenient payment platforms," said Ghaith Al Ghaith, flydubai's CEO.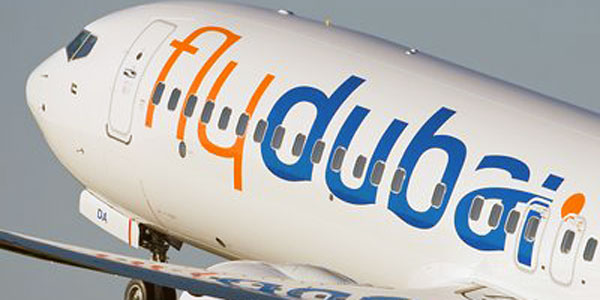 In-flight, its focus is on delivering an exceptional and diverse range of entertainment for passengers, and it is making groundbreaking firsts in the sector. "On board, our passengers have access to one of the most technologically advanced In-Flight Entertainment systems in the world," Al Gaith explained. "When launched back in 2010, flydubai became the first airline ever to show movies in high definition. Since then we have achieved a number of other milestones, including having the highest number of Hollywood movies, and most recently, working with DTI Solutions to be the first airline offering daily updated digital newspapers through the IFE."
"We are constantly looking for new ideas to enhance our passenger experience and are fortunate to be based in such a forward-thinking country that both encourages and nurtures development. We are still a young airline but by embracing technology and challenging some of the conventions around low-cost travel will enable us to achieve our ambitions."
Tiger Airways
At the heart of Tiger Airways' thinking is the delivery of a customer experience that is "fuss-free, positive and convenient". That's according to Managing Director, Tiger Airways Singapore Ho Yuen Sang, who explained that Tiger's strategy is to offer conveniences for smooth and convenient travel while maintaining affordable fares.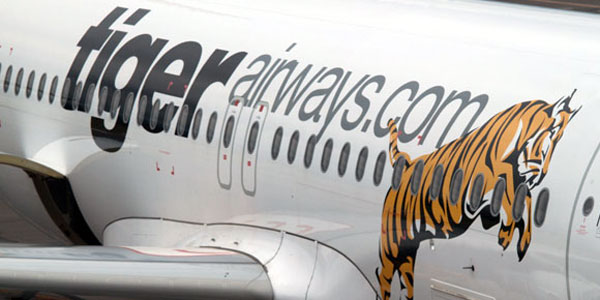 "Our customers only pay for what they need. For example, customers who prefer not to stand in queue can opt to board the aircraft ahead of other passengers with the purchase of boardmefirstTM. They can also opt to pre-book their meals when they purchase their tickets online, with online tigerbitesTM," Yuen Sang commented. "Recently, in partnership with Changi Airport, we launched tigerconnectTM, which frees customers transiting at Changi Airport from having to clear immigration, collect their baggage and check-in a second time for their connecting flight.  It also enables customers to purchase two connecting flights via a single booking from our network of over 50 destinations in 13 Asia Pacific countries.  This is the biggest network of services offered by a Singapore-based budget airline."
IndiGo
IndiGo is pioneering the one-stop, all encompassing, innovative air travel experience, and has developed a seamless online booking process in which, in addition to booking flights, seats and onboard meals, customers can instantly arrange hotel stays, care hire and activities at their destination. Further to this it has developed its innovative, affordable holiday package Get Packing, offering end-to-end travel services from flight and hotel booking to airport transfers and conveyance to local areas of interest.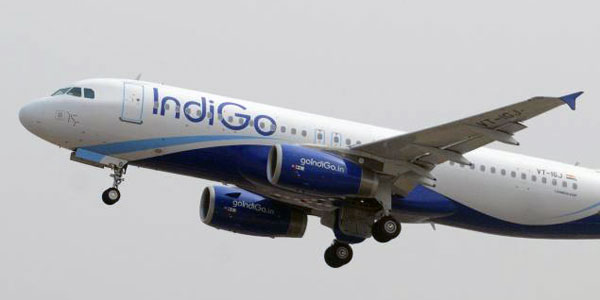 "From day one, our biggest obsession has been to prove that low-cost does not imply low quality. IndiGo stands for on time, courteous hassle-free service and low fares, and these qualities define everything we do," said Aditya Ghosh, IndiGo President. "We have created our own products aimed at enhancing customer convenience and experience. IndiGo offers web-check in, Q-Busters and self-check-in kiosks for an easy and faster check-in. In addition, we also offer purchasable FAST Forward check in facilities which provides enhanced convenience."
Air Asia's Project Manager James Ratteree, will be discussing the airline's plans for super-efficient airport facilities during the Fourth Working session on strategies for building new facilities to meet the future needs of passengers, 16.00 – 17.30, Wednesday 8 May. The session will be chaired by Airbiz' Managing Director Greg Fordham, who will also be joined by Changi Airport Group's Yuh Khee Leong, for a talk on airport IT infrastructure and facility implementation.