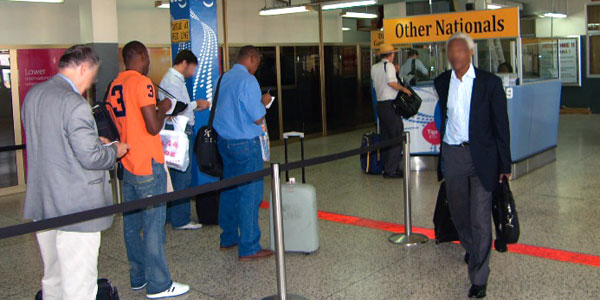 Ghana Immigration Services (GIS) is implementing an electronic visa and border management solution, which will enhance security at airports across the country in response to rapidly escalating cross-border travel in the region. The initiative is part of the eGhana project, an ambitious programme with backing from the World Bank to create a modern IT infrastructure that can support the country's sustainable development plans in the years ahead.
GIS has appointed Gemalto, a leading provider of digital security services, as primary contractor and turnkey supplier to provide a centralised electronic visa and border control solution powered by biometrics. The e-Immigration solution is expected to promote and improve intelligence sharing between GIS officials and other security agencies. In a single click, GIS agents will be able to supervise automated passport inspection and track border crossing events using data captured by the system.
The solutions will be deployed at Ghana's main ports of arrival, where a fully computerised system for the processing and issuing of visa and permit applications through biometric technology will be implemented. The project also covers the set up of an online portal service for visa application, and the implementation of electronic gates at Accra's Kotoka International Airport, for rapid, convenient and automated border control of arrivals and departures.