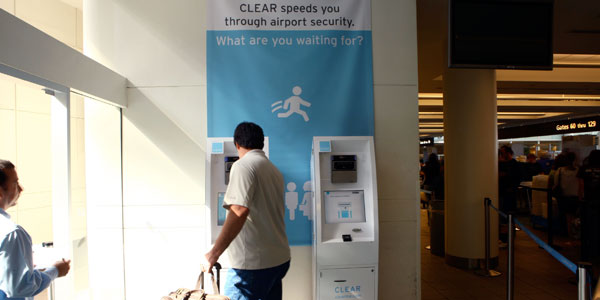 Airport biometrics specialists CLEAR have announced that their security kiosks are to be introduced to San Antonio International by this summer.
A major hub and the seventh most populous city in the US, San Antonio has a throughput of 8 million passengers per year: "We are thrilled to bring CLEAR to San Antonio, one of the fastest growing cities in the US and a major airport for both business and leisure travellers," Effie Epstein, Director of Business Development and Strategy at CLEAR said.
"CLEAR and San Antonio International Airports are aligned in creating the best possible travel experience for San Antonio passengers, and we look forward to welcoming them into the CLEAR network early this summer."
CLEAR kiosks are designed to expedite travel through the security stage, utilising pre-registered fingerprints and iris biometrics to verify users, thus saving on queues. Passengers can expect to clear security in an average of five minutes – a half an hour reduction on the standard process.
"We are always looking for innovative ways to improve airport customer service," Aviation Director at the San Antonio International Airport Frank Miller said, "Passengers using the biometric technology can enhance their security checkpoint process and San Antonio airport experience."