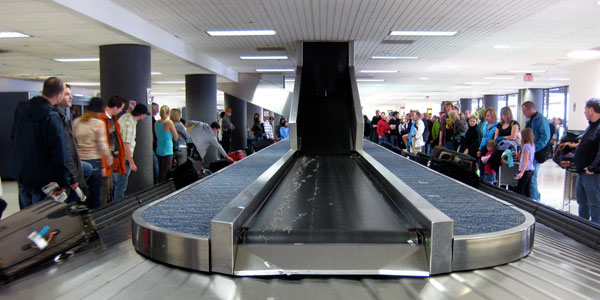 Unisys have announced the release of a series of major updates to their popular 'Baggage Reconciliation System' (BRS) – including a mobile app to help passengers collect their bags.
The app, available on both iOS and Android devices, will provide real-time relevant information about passengers' bags. Passengers can be sent alerts to inform them when their bags have been loaded onto the carousel belts even when and from what carousel their bags will be available. This gives passengers the option of spending time perusing the terminal's shops and restaurants instead of waiting in the baggage area.
"The BRS helps ground handlers process arriving baggage quickly, providing a better customer experience for air travellers while helping airlines and airports utilize their resources more efficiently," says Mr. Olivier Houri, President and General Manager for Global Transportation, Unisys.
In addition to the mobile app, other updates are included in the latest BRS to aid the airports in providing a more efficient service for the passenger. The inbound baggage reconciliation is enhanced, with ground handlers able to view statistics and analytics of baggage load for every flight and every airline. This information is updated in real time to allow for quicker, priority-based movement of baggage – also ensuring that passengers separated from their luggage are reunited with it quicker than ever.
These latest Unisys enhancements will roll out across 17 airports and 38 airlines across the Asia-Pacific region.