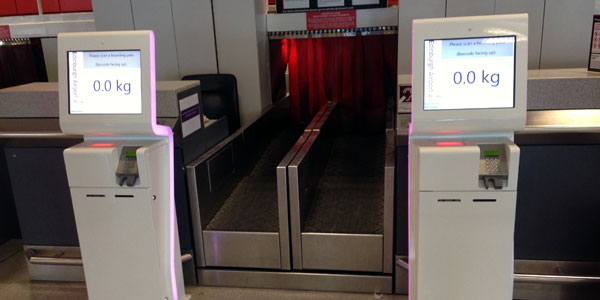 In what it describes as a UK first, Edinburgh Airport has introduced a common use self-bag drop facility that will significantly enhance the airport experience for passengers by reducing bag drop times from two minutes to under 30 seconds. Three SONIC Common Use Bag Drop machines have been installed in the airport's check-in hall, enabling passengers to print their own luggage tag, weigh their bags and despatch them to their aircraft with minimal time and stress.
The multi-airline bag drops will be exclusively operated by easyJet and Flybe airlines, and are the latest in a series of cutting-edge new technologies to be implemented at Scotland's busiest airport, which has said that, though other airports around the UK currently operate similar baggage technology, its is the first to have more than one independent airline using it at the same time.
"We are very excited to have introduced this ground-breaking technology to help improve our passengers' experience when they travel with us," stated David Wilson, Chief Operating Officer at Edinburgh Airport. "We know that time is of the essence when checking in and we want to make this process as quick and stress-free as possible. These new self-service bag drop kiosks are very simple to use and will speed up the entire check-in and bag drop process. If we can reduce the check-in time to as little as 30 seconds then we will be demonstrating our unwavering commitment to providing the best service for our passengers. This project will be on-going and we're delighted to be working so closely with our colleagues from easyJet and Flybe on this."
The new SONIC Common Use Bag Drop technology is designed by passenger processing specialist Phase 5 Technology, and facilitates a comprehensive self-service airport journey. First the kiosks prompt passengers to scan their boarding pass (which they will have already printed at a self-service kiosk), after which the machines automatically assign the baggage to the passenger's airline and ask for the bag to be placed on the belt in order to be weighed – a built in chip and pin card machines will enable passengers to pay for overweight baggage if necessary. A luggage tag is then printed which passengers can then attach themselves before baggage is despatched to the waiting aircraft.
Flybe's Director of Marketing, Simon Lilley, said: "This is yet another way in which Flybe, together with our airport partner in Edinburgh, is adding benefit for our passengers and we congratulate the airport on being the UK industry trail-blazer by adopting this excellent service that will undoubtedly enhance our customers travel experience."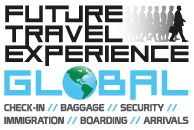 The next major developments in baggage are the focus of the second interactive On the Ground workshop at FTE Global 2013, 15:00 – 17:30, Wednesday 4 September. Michael J Healy, Vice President – Infrastructure & Commercial Development, Halifax International Airport Authority, will lead the session, which focuses on the design and development of devices and the business processes behind new baggage and screening systems. He will be joined by presenters from Iberia, IER, Travelpro and Billund Airport, who will give their insights on the latest in cutting-edge baggage technology.