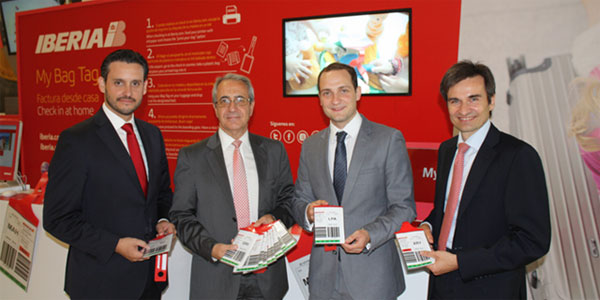 Building on its reputation as one of the industry's most forward-thinking airlines, Iberia yesterday (9 July) launched My Bag Tag – a home-printed bag tag aimed at revolutionising the baggage process for the airline's passengers.
The development marks a significant milestone for both Iberia and the wider industry, as it is the first instance of home-printed bag tags being made available across an entire domestic and international network. Furthermore, it comes just a few years after the concept of 'do it yourself' bag tags was widely dismissed as being unrealistic.
The new product – the latest part of the ongoing Ágora project – allows passengers who check-in online to print their luggage tags along with their boarding pass. The tag is printed on an A4 sheet of paper and the passenger simply has to fold it, place it in a plastic folder and attach it to their bag. Upon arrival at the airport, all they have to do is bring their bag to a bag drop point, where it is verified using a handheld PDA by an Iberia agent and deposited into the baggage system.
Iberia's chief commercial officer, Marco Sansavini, announced at the launch that My Bag Tag will reduce the bag drop process to less than 30 seconds – a claim validated by an on-site demonstration in which the process was completed in closer to 20 seconds.
"I'm very proud that Iberia is the first airline to offer this service across its network and it's the result of a cross functional team effort," Sansavini told FTE. "Delivering such a short lead time for the passenger is part of the transformation of not just the passenger experience, but the airline itself.
"We feel it's very important to take into account the baggage at the beginning of the process, rather than leaving it until the passenger arrives at the airport. Around 5 million Iberia passengers already use online check-in and My Bag Tag will increase that number and it will further streamline the airport experience."
Network-wide rollout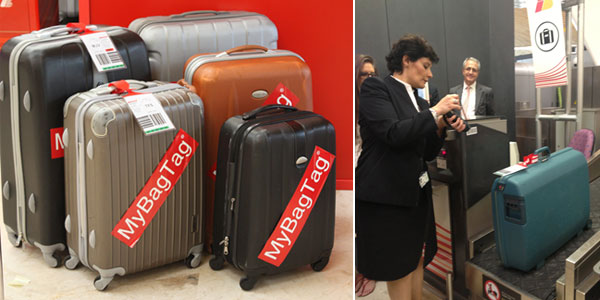 My Bag Tag, which satisfies IATA's 'Bags Ready-to-Go' project, is initially available on domestic flights operated by Iberia, Iberia Express and Air Nostrum, but in the next few weeks it will be extended to international point-to-point services from all Spanish airports served by Iberia. The next stage of the project will see My Bag Tag made available on connecting flights.
According to Dimitris Bountolos Montabes, Iberia's vice president of customer experience, passengers who have any reservations about the reliability of printing their own bags tags should rest assured that the service is entirely dependable.
He explained: "Throughout the trial process, My Bag Tag had a 100% read rate. It has been tested in Madrid, Malaga, Palma de Majorca, Barcelona and Alicante airports and there have been no problems at all with the reading of the tags. It is proven to be completely reliable." One of the key reasons for this high level of performance is the fact that the barcode is printed on both sides of the tag, therefore removing the risk of it being incorrectly attached to the bag.
Team effort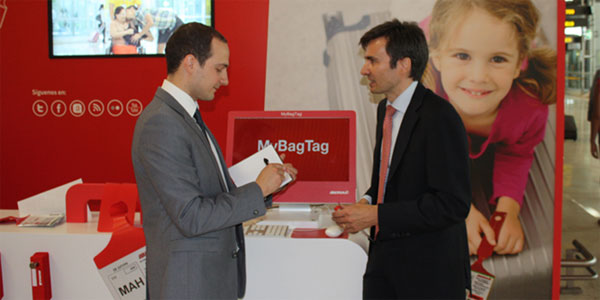 Sansavini was also keen to explain that the lean towards a self-service baggage process will not impact Iberia's staffing levels and that despite the airline's well-documented financial challenges, it will not shy away from its duty to the passenger.
"This is not about cutting costs," he said. "It's important to continually invest in reinventing the passenger experience. As more passengers decide to check-in online and print their own bag tags, Iberia agents will be freed up to offer assistance in other areas.
"We also realise that not all passengers will want to print their own bag tags, so they will still have the option of checking their bags in at the airport and we will continue to cater to the needs of all passenger profiles."
Iberia's staff are clearly behind the initiative, so much so that back office team members from all departments, including directors, vice presidents and managers, are volunteering their time to educate passengers on how My Bag Tag works at a dedicated stand in Madrid-Barajas Terminal 4. By the time FTE left Madrid, the stand was already attracting interest from a number of passengers intrigued by how Iberia's latest project will benefit them.
According to Sansavini, the overriding message is that the airline aims to offer "choice and control" to the passenger. My Bag Tag certainly satisfies these criteria and having experienced its ease-of-use first-hand, Iberia should be congratulated for taking a significant step forward in transforming the traditional baggage process.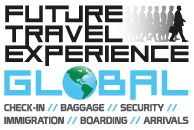 We are delighted to announce that Dimitris Bountolos Montabes, Vice President of Customer Experience, Iberia, will deliver an exclusive presentation titled 'The strategy behind and initial results of Iberia's My Bag Tag launch – the world's first major international rollout of home-printed bag tags'. It will be a detailed case study outlining how the airline defined the strategy, the challenges overcome during testing and the latest results and lessons learned from its domestic and international deployment.
It is a key element of the interactive 'On the Ground' workshop focusing on 'Baggage Advancements' at FTE Global 2013, Wednesday 4 September, 15:00-17:30, where we will also hear fascinating insights from Halifax International Airport Authority, IER, United Airlines, Travelpro and Billund Airport, who will all share their views and experiences on the latest in cutting-edge baggage technology.