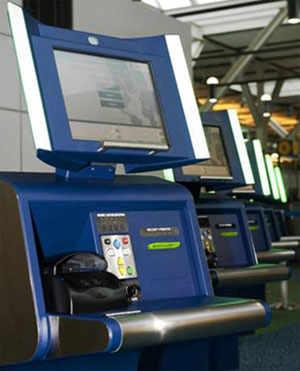 Vancouver Airport Authority has expanded its Automated Passport Control programme to include Canadian passport holders who are travelling from Vancouver International Airport (YVR) to the US.
The self-service kiosks, which were jointly developed by Vancouver Airport Authority and U.S. Customs and Border Protection (CBP), were initially launched in May, but were then only available to US passport holders.
Vancouver Airport Authority's President and CEO Craig Richmond said: "Vancouver Airport Authority is constantly looking for ways to move people and bags through YVR more efficiently. Automated Passport Control is just one of the many examples of home-grown innovation developed here at YVR that improves the travelling experience."
Automated Passport Control is an expedited customs entry process that allows eligible passengers to clear Customs and Border Protection more efficiently through the use of a combined self-service kiosk and CBP officer inspection process. The system was recently installed at Chicago O'Hare International Airport, which was recognised with the FTE Award for 'Best Immigration Initiative' of 2013.
Based on data collected at Vancouver International Airport and Chicago O'Hare, Automated Passport Control allows four-times more passengers to be processed per CBP officer and speeds-up the CBP inspection process by 89%.