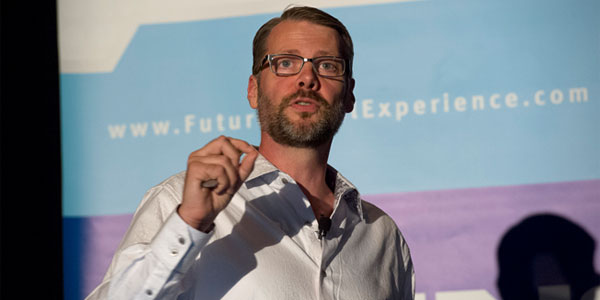 In the coming years, new technologies are going to change the face of travel as we know it and inspired by his keynote address at FTE Global 2013, Rob Girling, Principal and Co-founder of Artefact Group, has authored a paper exploring the pros and cons of these technologies from both industry and consumer perspectives.
There can be no doubting Girling's credentials as someone who can provide insight on the future impact of technology. While he currently leads the award-winning technology product design firm Artefact, his previous employers include the likes of Apple, Sony and Microsoft.
Setting the scene for the paper – which is titled 'To infinity and beyond – How can outcome focused thinking help us innovate in the travel industry?' Girling explains: "The travel industry is grappling with a wave of technology improvements and rapidly increasing customer expectations – from the utopian Hyperloop concept to the just-around-the-corner completely automated airport. And while travel has never been safer and faster, and we have tons of new services, apps and options to make our experience better, there clearly are opportunities for airports and airlines to make a dramatic improvement in the quality of the passenger experience.
"With so many new technologies, one of the travel industry's biggest challenges will be to predict which innovations they should invest in and which ones will take off."
Outcome-focused thinking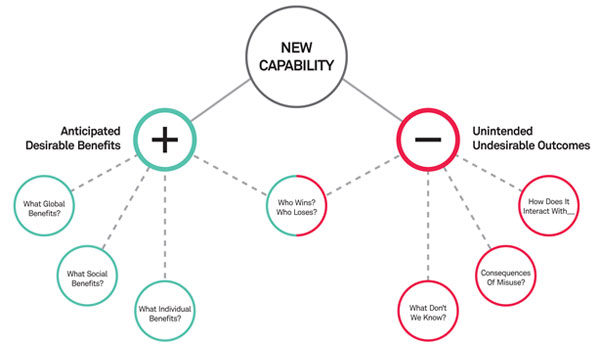 In order to gain a better understanding of which technologies are worth exploring, Girling and Artefact encourage 'outcome-focused thinking'. So what exactly is this? In Girling's own words: "Outcome-focused thinking does not focus exclusively on positive outcomes of a design or technology. Predicting the potential negative outcomes is vital, yet is often ignored.
"At Artefact, we call this outcome-focused approach to technology '21st Century Design'. We think that is the only way to mitigate the risk of ending up doing something bad. It also maximises the good of what we do at an individual level, but also socially and globally."
Wearable technology, NFC and biometrics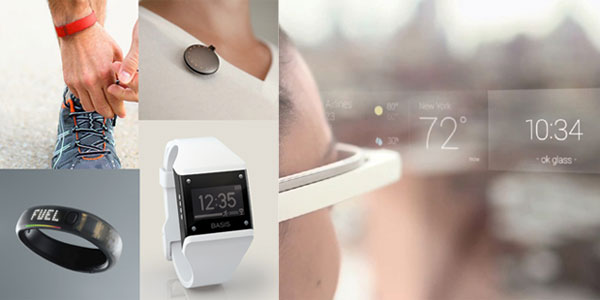 Wearable technology – the likes of Google Glass and smartwatches – is one particular area of focus for Girling and it is a technology that he foresees having a significant impact on the travel sector. However, although the wearable technology market is valued at around $750 million today and is expected to reach $50 billion by 2016, he says there are three other key pieces of technology that need to be refined before wearable's becomes mainstream in travel.
1. Near Field Communication (NFC)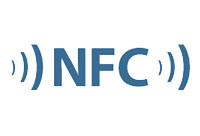 While NFC is a much talked about technology, it is yet to be adopted by travel industry stakeholders en-masse, but when issues surrounding things like secure data exchange and privacy are addressed, Girling says it will play a significant role in supporting the adoption of wearable technology. He uses Disney World's MyMagic system – an NFC-enabled wristband – as an example. This wristband allows park visitors to access their hotel rooms, the park itself, to check-in at Fast Pass locations and sends Disney Photo Pass pictures to the wearer's account. It can also be loaded with money to spend on souvenirs and meals, and is even able to give Disney characters a heads-up on your child's name when they meet them.
Imagine a similar device in an airport. An NFC-enabled wristband could be used a identifier at key checkpoints, a boarding pass, a means of payment at retail and F&B stores and it could transmit data to airline staff, which would enable them to offer a more personalised experience.
2. Biometrics
Biometric devices can be equipped with sensors capable of listening to the unique signature of the person's body and determining if the person wearing the device is the owner. "Imagine if we combined biometrics and NFC cababilities," Girling says. "We can have a hands-free secure mobile payment experience and devices that give you easy access to a wide range of facilities."
In the outcome-focused analysis of NFC and biometrics, one of the positives is that they "offer the potential for removing identity checkpoints at the airport, and offer the potential for more personalised greetings and improved customer service".
3. Natural Language Processing
This will be the technology "that will make all the difference", Girling says. Next-generation speech assistants such as Apple's SIRI could hold the key to a major breakthrough. "When it comes to booking vacations, you often spend hours doing hundreds of queries on dozens of sites. Now what if a technology like SIRI could do all the work for you? The promise is not only being able to speak a complex query to your device and have it understand what you really mean, but also the power to go out, do the hundreds of queries, look and compare schedules, prices, reviews, ratings, vacancies, information and formulate some different kinds of plans." Essentially, Natural Language Processing technology can make the end-to-end travel process easier, starting with the moment the passenger starts to explore travel options.
While such technological innovations are now possible thanks to the advancements that have been made in recent years and the plethora of companies dedicated to developing solutions that incorporate these features, Girling explains that the challenge now is "to decide before we rush in and build it, what we want from technology, what it is that we try to improve".
In the past, innovation largely drove the formation of new experiences, but today, this process is being reciprocated. He concludes: "Having the discipline to examine the preferable and non-preferable outcomes, in the travel industry and beyond, is what will help us get closer to a preferable future."