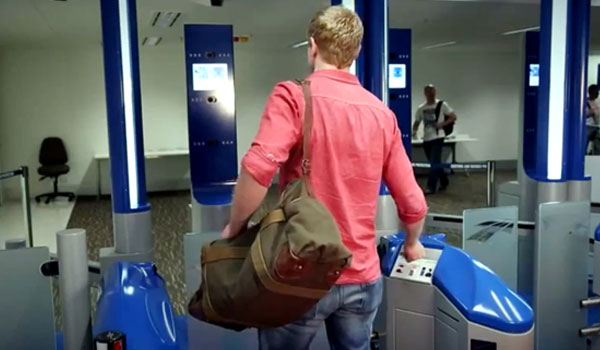 Australian Customs and Border Protection's SmartGate kiosks will be trialled for outbound passengers for the first time, following strong uptake among inbound travellers. The trial will start in the first half of 2014 at Brisbane Airport.
Australian and New Zealand e-passport holders can already make use of the e-gates when they arrive at select airports, but this trial will enable the manual passport check for departing passengers to be replaced with an automated service that makes use of facial recognition technology.
The trial is expected to take place over a 12-month period, before a decision is taken as to whether SmartGate for outbound passengers should be rolled out more widely.
In July this year, it was announced that SmartGate Plus – a streamlined version of the service – was being trialled by New Zealand Customs Service at Auckland International Airport.