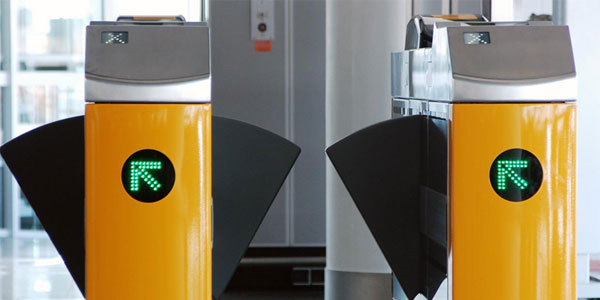 Amsterdam Airport Schiphol has installed a Near Field Communication (NFC)-ready boarding gate as part of its long-standing collaboration with SITA. Using an NFC-enabled mobile phone, passengers will be able to pass through the boarding gate simply by tapping their phone on an NFC reader, even if the phone is turned off.
The gate can also read traditional two-dimensional boarding passes, meaning it does not have to be used exclusively for passengers wishing to make use of the NFC function.
The installation of the gate coincides with confirmation from Schiphol that it has chosen SITA to continue providing the airport with its AirportConnect Open common-use processing platform.
Jan Bruns, Chair of the Schiphol CUTE Local User Board (CLUB), said: "As more smartphones incorporate NFC, more airlines will start asking for this technology. That's why we have already equipped a gate with NFC and connected it to our common-use passenger processing system – and we're inviting airlines to try it."
Dave Bakker, SITA President, Europe, said: "The Schiphol CLUB is always interested in collaborating on new innovations that improve airport operations and provide better service. AirportConnect Open helps improve operational efficiency and flexibility, while maximising airport real estate. Combined with NFC, it will help the airport future-proof its passenger processing technology and enable passengers to board more quickly."
Renaud Irminger, Director of SITA Lab, will deliver a presentation entitled: 'NFC and mobile wallets – learnings from recent deployments with airlines and airports' at FTE Europe 2014, which will take place in London from 3-5 March. Air France-KLM will also share findings from its recent NFC trial in the FTE Europe conference.
» View the full FTE Europe 2014 conference programme