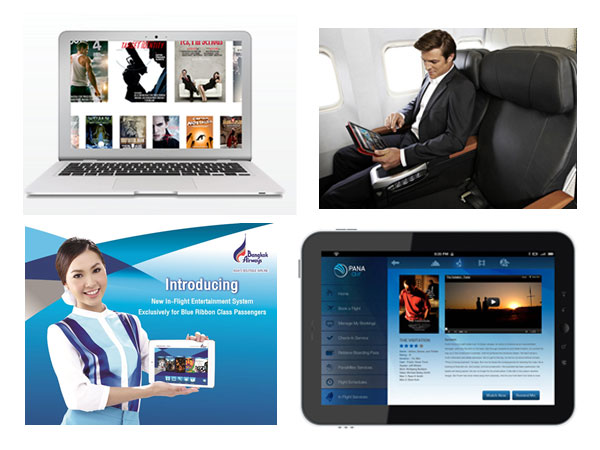 The days of embedded screens being the sole source of onboard entertainment are long gone, and as an increasing number of travellers are bringing at least one of their own electronic devices onboard the aircraft with them, airlines and suppliers are reacting by introducing wireless in-flight entertainment (IFE) options that offer content to be consumed via smartphones, tablets and laptops.
This trend can be seen across the world: WestJet signed a deal with Panasonic Avionics in February to allow passengers to stream content via their own devices; Aerolineas Argentinas recently announced that it will be the first Latin American carrier to offer wireless IFE; Lufthansa and EL AL will soon adopt the BoardConnect solution from Lufthansa Systems; and Qantas has offered iPads pre-loaded with content since early 2013.
However, while the rise of 'bring your own device' and the demand for wireless IFE spans continents, it is particularly apparent in Asia, where a number of airlines have taken steps over the last few months to embrace the technology.
For instance, since the turn of the year Japan Airlines has announced that its passengers will be able to stream movies via their own devices on domestic flights; SilkAir is piloting IFE streaming; Bangkok Airways is trialling iPad minis pre-loaded with content in response to high passenger demand; All Nippon Airways has launched an infotainment portal for tablets, laptops and smartphones; and AirAsia has signed a $33 million contract with Tune Box Avionics Berhad for wireless entertainment.
Asian travellers and PEDs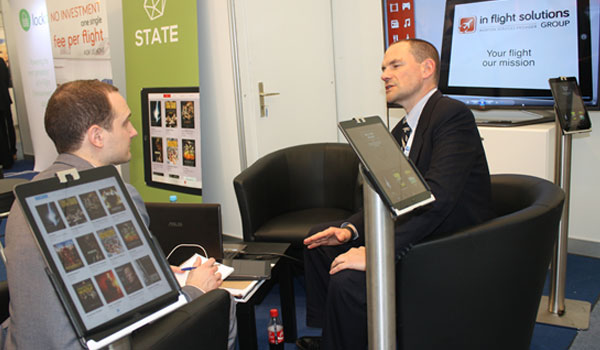 According to a study by Gogo, there is evidence to suggest that wireless IFE makes perfect sense for Asian airlines. In South Korea, for example, as many as 93% of passengers travel with at least one personal electronic device (PED), while the figure is around 99% for China.
"Smartphones are becoming the preferred device for how people are accessing content," stated Ash ElDifrawi, Chief Commercial Officer at Gogo, at the recent Aircraft Interiors Expo in Hamburg. "Overwhelmingly, consumers want to consume content on their own devices."
At the same event, Solid State Inflight's Co-Founder, Arthur Drewitt, told FTE that the company experienced "a lot of interest, especially from Asian airlines" in its solution that is based on providing content for consumption via iPads, adding further weight to the theory that Asia is truly embracing wireless IFE.
Wireless IFE vs embedded screens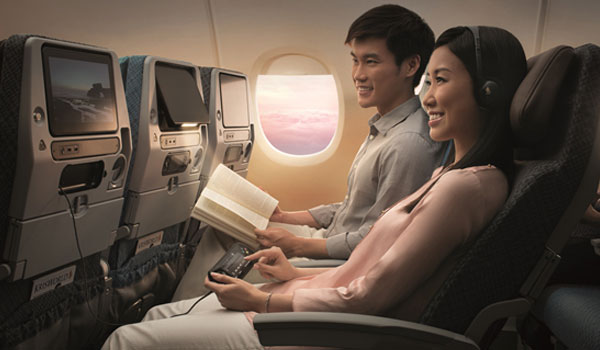 So, what does this apparent penchant for wireless IFE mean for the future of embedded IFE systems among Asian airlines? It would be easy to assume that a rise in PED-based IFE will lead to a decrease in embedded, seatback systems, but in reality this isn't likely to be the case.
Take Singapore Airlines as an example. The carrier has recently launched its next generation suite of cabin products, including Panasonic Avionics' eX3 embedded IFE system and has confirmed to FTE that it has no plans to offer wireless IFE because "we believe our customers still value having an individual in-seat screen on our long-haul flights". Also, China Southern has confirmed that it will install Thales' TopSeries AVANT IFEC system on its Boeing 777-300ERs. These major investments alone highlight the continued importance of embedded IFE among full-service, long-haul carriers in particular.
More IFE options is a win-win for passengers
And this trend – of carriers keeping faith in embedded systems for long-haul services, and increasingly exploring wireless entertainment options on shorter flights – is great news for passengers.
For the last three decades, in-flight entertainment has been a perk reserved for long distance travellers, but now, thanks to technological advancements and the increasing tendency of people to carry their smartphones and tablets everywhere they go, we're moving towards a market in which in-flight entertainment will be available as standard in one form or another regardless of the flight duration (although admittedly passengers will have to pay an extra fee for the privilege in some instances). Asian carriers may be showing the greatest appetite so far in 2014, but the rise of wireless IFE is a theme we can expect to see on a global basis.