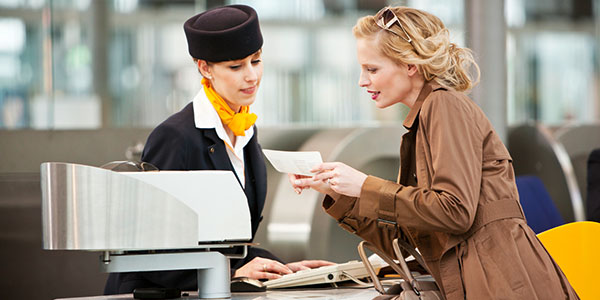 CUPPS or native airline applications? Standardised common use or virtualised shared use platforms? On-site servers or cloud-based solutions? These are just a few of the many questions airports and airlines must consider when searching for the ideal common use set-up, and with more new solutions coming to market and contradictory opinions and recommendations being made across the board, how do you know which option is best for your business? To help get to the bottom of the debate, FTE spoke to a number of experts from airports, low-cost carriers, legacy airlines and industry suppliers to explore the future of airport common use.
Of course, at the heart of the common use debate is the Common Use Passenger Processing Systems (CUPPS) standard, which was introduced by the International Air Transport Association (IATA) in 2009 and was developed to simplify common use implementation by promoting a model whereby airlines would have a single application that could run on any CUPPS certified platform. The aim was for CUPPS to replace the Common Use Terminal Equipment (CUTE) standard, which has been in place since the 1980s. However, CUPPS needed to work with CUTE legacy applications to support the airlines that had not yet developed CUPPS applications.
Over the last five years there has been uptake among major players, with the likes of Las Vegas McCarran International Airport and Lufthansa among the most prominent supporters of CUPPS, but widespread rollout has failed to materialise, with many airlines preferring to continue working with their own CUTE-compliant and native applications.
Despite the slower than anticipated adoption rate, Thomas Jeske, Senior Manager, IT Infrastructure and Co-chair of IATA's Common Use Working Group, told FTE the benefits of CUPPS "should not be ignored". "The industry should continue to embrace CUPPS as it is the only (agent facing) common use standard that allows us to run one and the same application suite on multiple provider platforms." He also explained that Lufthansa is "determined to retire its CUTE legacy application portfolio with all legacy CUTE providers and move to a CUPPS-only suite solution resulting in huge savings".
CUPPS continues to be a 'chicken and egg scenario'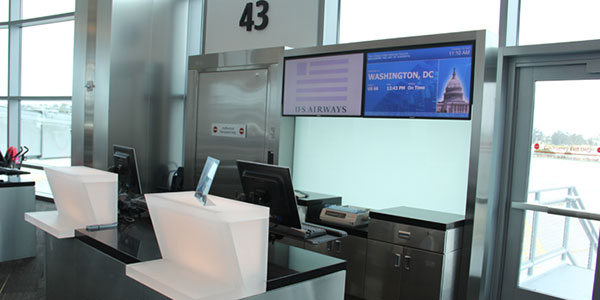 Such support is evident elsewhere. For instance, San Diego International Airport has recently embraced CUPPS in the "Green Build" Terminal 2 West expansion. However, while he is a strong supporter of CUPPS, Rick Bellioti, the airport's Director of Information Services, accepts that it is still a "chicken and egg scenario".
"Across the industry, the airlines often don't want to invest in another new application unless there's enough critical mass to justify it," he told FTE. "So, airlines back-develop their applications to meet the CUTE standard. We're in a situation where there will either have to be a mandate for CUPPS, or we'll have to wait for enough sites to adopt it to reach that critical mass where it makes more financial sense."
Gatwick CIO: Fundamental shift is needed
Not every major airport is as complimentary about CUPPS, though. Michael Ibbitson, Chief Information Officer at Gatwick Airport – which runs a traditional common use model – is not as willing to wait for this critical mass to be reached.
"The aviation industry has tried to address the problem with the development of CUTE and CUPPS standards but in doing so seems to have reinforced the existing infrastructure rather than instigate change," he said, adding that a "fundamental shift in aviation IT" is needed.
Common use for low-cost carriers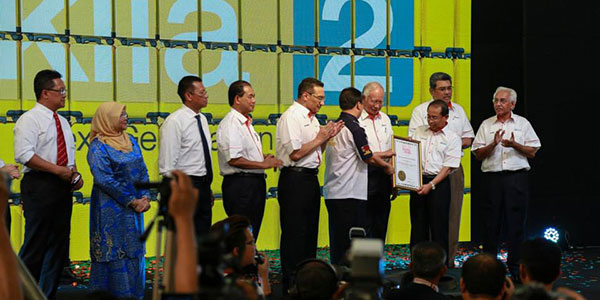 Clearly, all airports are not in agreement, and nor are all airlines. As for common use in general, San Diego's Bellioti explained that "anecdotal evidence suggests lower cost airlines are more sceptical", adding another layer to the somewhat complex debate. So, rather than simply asking if CUPPS is the right approach, some carriers are still not convinced that common use per se is the best option in every scenario.
AirAsia is a case in point. In May this year, the low-cost carrier transferred operations from the Low Cost Carrier Terminal at Kuala Lumpur International Airport to the new klia2 – the largest terminal dedicated to low-cost airlines ever built. With a number of carriers operating from the terminal, Malaysia Airports opted for a common use infrastructure – a decision that was not fully supported by the new terminal's anchor tenant.
Steven Dickson, AirAsia Group's Head of Ground and Inflight Operations, told FTE that since the move, having to use common use systems has forced the airline to increase manpower and has led to a higher cost base. "We'd spent the best part of three to four years educating the consumer on how to self-serve, how they should be doing it and what the benefits are. We introduced self-tagging last year, which was supposed to be the catalyst for moving to a fully outsourced operation with the consumer. Then we would have introduced automated bag drop and moved the staff to the places where they're most needed."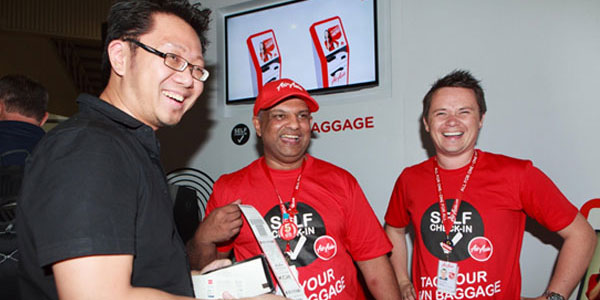 However, Dickson explained that in the early days after the move to the common use klia2, the proportion of passengers tagging their own bags dropped from 35% to zero, while self-service kiosk usage dropped from 35% to just 10%. Last month, the carrier decided to stop using the self-service kiosks altogether – "not a move made lightly", according to Dickson.
At the heart of this decision was the carrier's dismay with the charging structure attached to the common use ecosystem. "The lowest cost solution is our own solution. With common use, we now have to pay 35 cents for each departing customer whether or not they use any of this infrastructure. They might be travelling with hand luggage and using a mobile boarding pass, so they don't need to use the infrastructure, but we're still charged 35 cents. How is that fair?"
Malaysia Airports, however, remains resolute in its position on common use. Dato' Azmi Murad, General Manager, Operations Services, Malaysia Airports Holding Berhad, recently said the SITA-supplied common use infrastructure is helping klia2 to process "large numbers of passengers and their bags quickly and efficiently, for great on-time performance". He added: "We are also delighted that all airlines – AirAsia, Malindo, Cebu and Tiger – are already onboard and using the new system."
Dickson, however, suggests otherwise: "Don't get me wrong, common use is worth it in a terminal with a multitude of carriers fighting for infrastructure, but in your home base where you have 92% of traffic on day one, it doesn't make sense. We're relatively small fry in the likes of Australia and Macau, so we're happy to use common user there, but when you've got more than 90% of volume and 35,000 passengers per day, you start to think 'is the tail wagging the dog?'"
There could be cause for optimism, though, as AirAsia has vowed to work collaboratively with newly appointed Malaysia Airports Holdings Berhad Managing Director, Datuk Badlisham Ghazali, to try to find a solution.
Waiting for the tipping point
Unsurprisingly, SITA is also clear in its support for common use and the CUPPS standard. "I firmly believe CUPPS is a good thing," Andrew O'Connor, the company's Portfolio Director, told FTE at a recent meeting in Brussels. "It's a good thing for the industry. I think the challenge has been that when you try to set a standard where there are other de facto standards out there, it's quite difficult to accelerate adoption, but we've seen it really come along in the last year or so, and there are some big airlines really starting to push it.
"It has been a question of tipping point for sure, but that tipping point will come. It has seemed drawn out, it has seemed to take too long, but within the last year I think interest has really picked up."
When questioned about whether common use is the right approach for low-cost carriers, he said: "Low-cost carriers, in a way, can be the most forward-thinking about automating the process…and optimising the end-to-end passenger flow. These guys are really measuring the flow times and measuring the cost of handling passengers more than anyone else, and you can't do that unless you have some kind of standards around that whole end-to-end passenger process, and common use standards is the way to do that."
Shared use vs Common use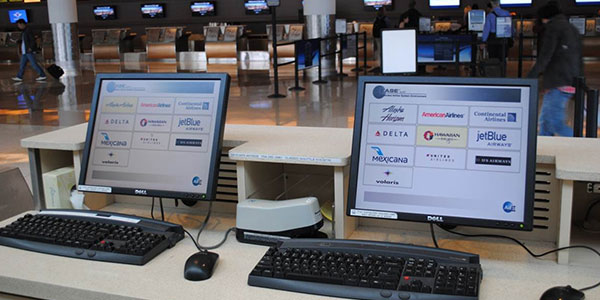 However, the choice is not simply between common use systems (CUPPS-enabled or not), or simply operating as a silo using native applications. Virtualised shared use platforms that allow airlines to share infrastructure while still using their own proprietary applications are also an option.
"We believe that virtualised shared use platforms represent the best common use solution for all airports regardless of size, because it preserves the airlines' business processes by allowing them to operate in their own native environment," says Betros Wakim, CEO and Chief Technology Officer of AirIT, a company that has implemented shared use infrastructure platform technology at the likes of San Jose International Airport.
Wakim – who incidentally believes that the CUPPS standard is already "outdated" – says the "functionality, cost of deployment, passenger experience and ease of use for the airlines" are all benefits of virtualised shared use platforms over legacy common use alternatives. "In addition, the virtualised shared use passenger processing solution has been proven to be scalable, as it currently operates successfully in airports of varying size and scope."
Cloud-based common use systems
Another benefit of virtualised shared use systems is that it reduces the need to have multiple servers located on-airport, but traditional common use suppliers say cloud-based common use is now starting to gain traction, and could become the option of choice in the future.
Amadeus hit the headlines back in April when it announced the launch of its own Airport Common Use Service (ACUS), billed as a next-generation, cloud-based Software as a Service (SaaS) platform that allows airlines and ground handlers to share the physical space and IT resources of the airport, and which helps to eliminate the burdens of on-site hosting and development.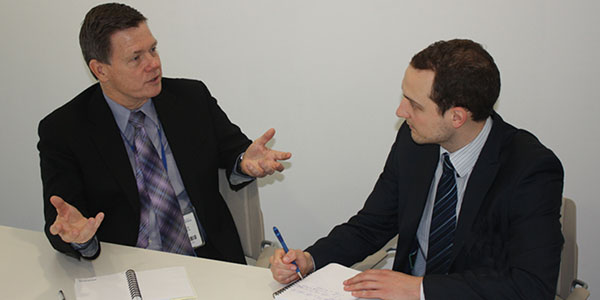 Upon the launch of the product, John Jarrell, Head of Airport IT at Amadeus, told FTE: "If you centrally host everything in the cloud, you can make one change centrally and that change is then made across all airports in the network, so you don't have to make the change at each of the airport individually. It fixes the problem that airlines have complained about for years."
The likes of SITA and ARINC, however, say this concept is not necessarily revolutionary. SITA's O'Connor explained that "we've actually been pushing the cloud-hosted solution for a while now" and that "about 15" smaller airports are currently using SITA's cloud-hosted pay-as-you-go model. While he doesn't expect every airport to opt for cloud-hosted common use in the near future, he does expect to see a "migration towards this" in the coming years.
ARINC's Tony Chapman also explained that "at least five" of the company's customer airports in the EMEA region are already making use of a cloud-based common use solution. However, he says there's an important "balancing point" that airports should take into account when weighing up cloud-hosting versus on-site servers. "We think that balancing point is around 65 workstations," he said. So, according to this theory, if an airport has more than 65 workstations, it will be cheaper to host the common use system on-site than it will to make use of a cloud-based system that runs entirely on an Internet connection. A cloud solution coupled with hard connections is another story again, though.
No end in sight to the CUPPS debate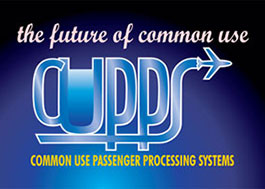 But this is where the common use debate goes full circle once again. While Lufthansa's Jeske accepts that cloud-based common use models are "obviously on the horizon" and that it makes sense for airlines to "engage in trials with potential providers to verify that such solutions work as expected", he says it is "critical for the success of a cloud-based common use solution that the platform follows the IATA CUPPS standard".
So, even if there is agreement among many (not all) airports and airlines that cloud-based common use is the future, the CUPPS debate will continue to dominate. Not only will the industry have to wait for the aforementioned "tipping point" if CUPPS is ever to gain the traction is was initially designed to achieve, but cloud-based common use could become the next "chicken and egg" as major airports wait for one another to take the plunge and trial the systems before they make an investment themselves.
Traditional common use, cloud-based solutions and shared use virtualisation platforms all have their own benefits, but finding a single solution that is widely recognised as suitable for smaller and larger airports, legacy airlines and low-cost carriers alike is a seemingly impossible task.
If CUPPS was designed to be a "one-size-fits-all" solution, it's now clear that it does not fit this bill, but the support from major carriers and airports is evidence that it still has lots of potential and is by no means dead and buried. However, imposing it upon those that don't support it is unlikely to pay off, but ignoring the challenges will get the industry nowhere. As Jeske rightly said, there will always have to be "compromise", but establishing who should compromise and by how much is another debate entirely.
Learn about the future of airport common use at FTE Global 2014
FTE Global 2014, which will take place in Las Vegas from 24-26 September 2014, will include an interactive 'Unconference' session in which delegates will come together to debate the 'The future of airport common use'. Led by a specialist facilitator, participants will debate which common use technologies and standards have an important role to play in the future.
» More information on FTE Global 2014
» Register to attend FTE Global 2014