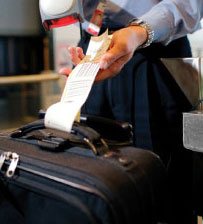 Incheon International Airport has revealed plans to introduce a new self-service bag drop system. When contacted by FTE, the airport confirmed that it has been planning the rollout of the new system since January and it is expected to go live in December.
Passengers flying with Korean Air and Asiana Airlines will be the first to be able to make use of the new system, which will allow them to complete bag tagging and bag drop in a one-step process. The airport is believed to be working with SK Telecom on the project.
While self-service bag drop has gained traction in Europe in recent years, uptake among Asian airports and airlines has been much slower.
However, AirAsia's support of self-service processing, Changi Airport's recent confirmation that it will trial self-tagging and bag drop alongside Jetstar Asia, and now Incheon Airport's investment in the technology suggests that Asia's major airports and airlines are starting to realise the benefits of automating the bag drop process.
Learn all about the latest baggage advancements at FTE Global 2014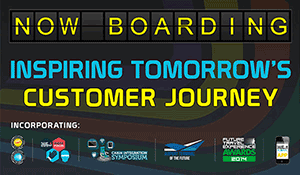 Taking place in Las Vegas from 24-26 September, FTE Global 2014 will include the Baggage Advancements Forum, which will explore the latest baggage-related developments, including home-printed bag tags, permanent bag tags, baggage delivery and common use self-service bag drop, and help to highlight how airlines and airports can create an all-encompassing and consistent baggage offer for passengers.
Senior speakers from the likes of Air France-KLM, McCarran International Airport, Avinor, COWI, IATA, HomingPIN, Bags Inc. and Vanguard ID Systems will participate in this session.
» View the full 'On the Ground' conference agenda
» Register to attend FTE Global 2014