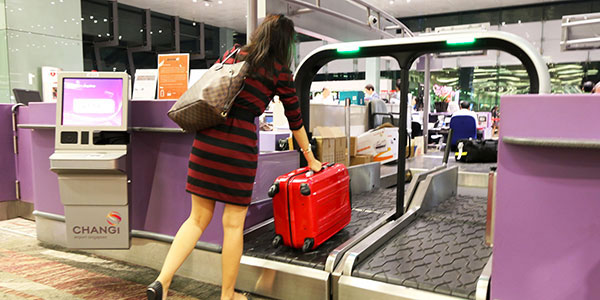 Earlier this week, FTE highlighted the many ways in which Asia's airlines are working to improve the passenger experience in-flight, but equally impressive are the many initiatives that have been implemented on the ground since the start of the year to help improve and simplify the airport experience. Ranging from self-service bag drop systems to iBeacon trials to roaming customer service agents, a variety of investments have been made with passenger experience enhancement very much at their heart.
Self-service gaining traction across the continent
In previous years, Asia's airports could have justifiably been accused of lagging behind their western counterparts when it comes to self-service. Whether it was the fact that the Asian traveller was not yet prepared to switch from a face-to-face experience to a 'do it yourself' approach, or because lower labour costs curtailed the need to invest in cutting-edge solutions, uptake of self-service had generally been slow. This, however, has certainly changed in 2014.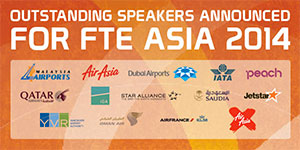 Two of the biggest airports in Asia highlight this significant change in mindset. Changi Airport, in partnership with Jetstar Asia, has been trialling self-service check-in kiosks, self-tagging and bag drop in Terminal 1, and this follows on from Changi Airport Group's (CAG) confirmation that the new Terminal 4, which is due to open in 2017, will include self-service check-in, bag drop, immigration and boarding processes.
The pilot in Terminal 1 was part of the wider FAST@Changi project, and it was put into context by Tan Lye Teck, CAG's Executive Vice President, Airport Management. "Against a backdrop of growing passenger traffic and the current manpower situation in Singapore, such as in the ground handling sector, the adoption of self-service initiatives will help alleviate some of the pressure faced by the industry," he explained. "The implementation of FAST@Changi is in line with a wider global push towards increasing automation at airports to improve productivity and efficiency, while providing passengers with greater flexibility and convenience."
Just over 4,500 km away in Incheon, South Korea, the growing appetite for self-service is also evident. Just last month (September 2014), Incheon International Airport revealed plans to introduce a new self-service bag drop system, initially for passengers flying with Korean Air and Asiana Airlines.
Kuala Lumpur, Suvarnabhumi and Shenzhen Bao'an airports embrace self-service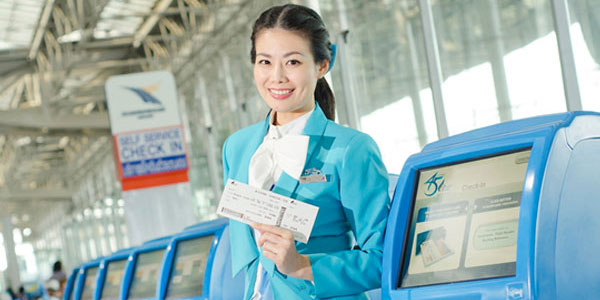 Elsewhere, in FTE Asia 2014 host city Kuala Lumpur, the new klia2 – the world's largest purpose-built terminal for low cost carriers – opened this summer and carriers such as AirAsia, Malindo Air, Cebu Pacific, Tiger Airways, Lion Air and Mandala Airlines can make use of the common use self-service facilities. In fact, FTE Asia 2014 delegates will be able to take part in a guided tour of this landmark new facility to see the self-service innovations in action first-hand. Steven Dickson, AirAsia's Group Head, Ground & Inflight Operations, will also be sharing his expertise on how to reduce queues in the 'On the Ground' conference.
Further highlighting this desire for self-service, at the same airport – Kuala Lumpur International Airport – since July, Economy Class passengers flying with Malaysia Airlines have had to use self-service check-in and bag drop after the carrier made it mandatory, while Thailand's Suvarnabhumi International Airport and China's Shenzhen Bao'an International Airport have also had new self-service check-in kiosks installed this calendar year.
Roaming customer service agents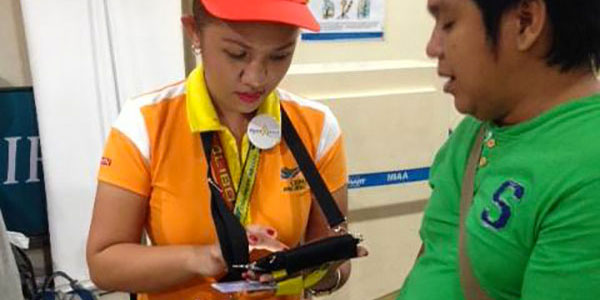 This rise in self-service facilities does not, however, appear to suggest a gradual end to traditional, face-to-face customer service in the airport terminal. At Kalibo Airport in the Philippines for example, Cebu Pacific Air has equipped its customer-facing staff with tablets, so they can roam the terminal, check-in passengers using the tablet and print their boarding passes remotely.
The service, which is called Agent Xpress, has been introduced to help cut queues without having to invest in standalone kiosks, and the carrier has stated that it is now "studying the launch of Agent Xpress in other airports as well".
Wearable and mobile technology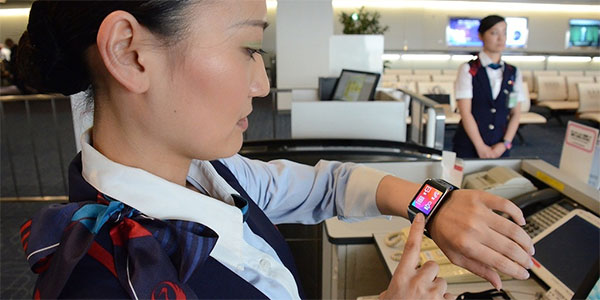 New technology is helping to improve processing at other locations across Asia too. Tokyo Haneda Airport's Domestic Terminal 1 provides an interesting example. As part of a trial programme, Japan Airlines installed iBeacons and equipped its gate agents with smartwatches, which allowed the airline's control desk to easily locate staff and assign tasks depending on their exact location. Andrew Kenji Wang Fujiyama, Manager Planning Group Web Sales at Japan Airlines, recently revealed that the trial had been a success.
SilkAir has also embraced mobile technology by integrating Google Now into travellers' bookings. When a passenger makes a booking via the carrier's website and they supply a Gmail email address, they are given easy access to bespoke live traffic information, flight status and gate updates, and destination guides via Google Now on their smartphone or tablet. Narita International Airport has also taken an inventive approach to using mobile technology to improve the passenger experience by adding a voice and text translation function to its app, which can help to simplify the airport experience for non-Japanese travellers.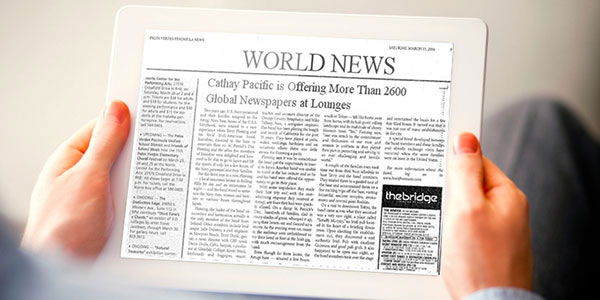 Meanwhile, in Hong Kong, passengers flying with Cathay Pacific can access complimentary digital newspapers and magazines while they are in the lounges around the airport. Toby Smith, General Manager Product, Cathay Pacific Airways, said: "We want to ensure that our passengers feel connected, informed and entertained. Our aim is to take advantage of the latest technological solutions to provide the most up-to-date information to our most premium passengers in our lounges."