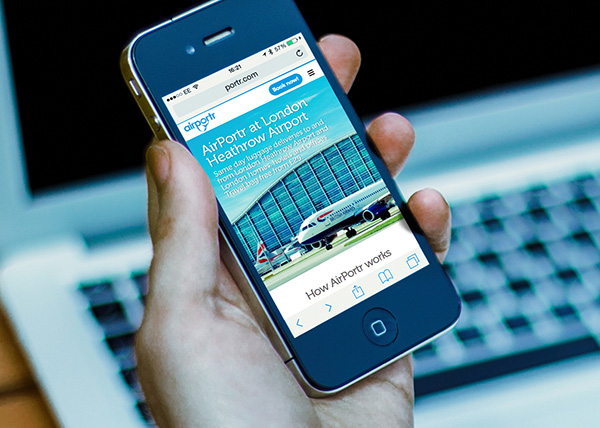 Heathrow Airport has become the third London airport to sign up to the AirPortr on-demand baggage delivery service, which is already available at London City and Gatwick airports.
The service allows passengers to pay to have their luggage securely transferred between the airport and hotels, offices and home addresses in London and the surrounding area. Arriving passengers can drop off their bags at one of the dedicated AirPortr concierge desks, and departing passengers can arrange to have their bags collected from an address of their choice and delivered to Heathrow Airport, ready to collect ahead of check-in.
From 14 December, AirPortr concierges will be located in Terminals 3 and 5, and plans are in place to extend the service to Terminals 2 and 4 in early 2016. All bags are x-rayed, tagged, sealed and tracked with their own unique number, so customers can track their bags using GPS on their smartphone.
Chris Annetts, Heathrow Airport's Commercial Passenger Services Director, said: "Heathrow's goal is to provide the world's best airport service and we are delighted to be working with AirPortr to offer our passengers this quick, easy and convenient way to travel. With the arrival of the AirPortr service to Heathrow, passengers can now travel to and from the airport bag free, meaning their journey is made as hassle free as possible."
Randel Darby, AirPortr CEO, added: "Our vision has always been to transform the way we travel here in London. Today's announcement marks a major milestone and realisation of that vision to deliver bag-free travel. We are delighted to now be working with Heathrow, the UK's hub airport, a fundamental pillar of our strategy to connect our city with global business and tourism.
"It has taken several years for the technology and secure processes to be put in place in order to realise what is a very complex service while ensuring a reliable and seamless customer experience. We now look forward to bringing this benefit to Heathrow's many millions of passengers in time for their Christmas travels, and into 2016 as we grow and help make journeys better, together."