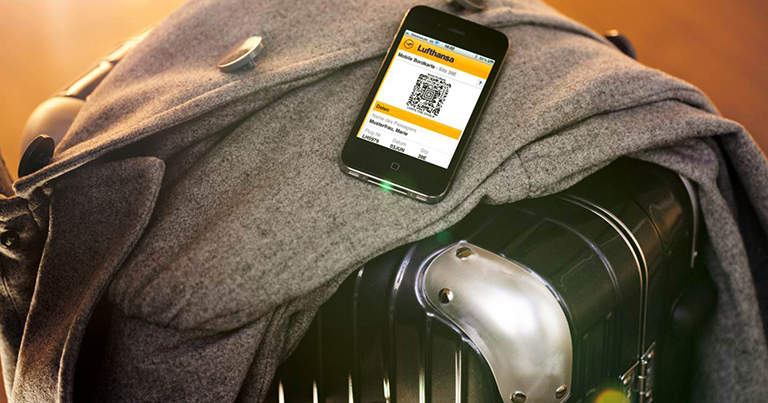 Lufthansa has been one of the industry's pioneers when it comes to self-service processing, and now the carrier is exploring how it can leverage the latest digital developments to further simplify and personalise the passenger experience.
Dr. Björn Becker, Senior Director Product Management, Ground and Digital Services, Lufthansa Group, is responsible for driving these developments on behalf of the German flag carrier, as well as for SWISS and Austrian Airlines. Speaking exclusively to FTE, he explained that automation, digital self-service and personalised assistance are all major areas of focus, as the Group continues to explore ways in which it can enhance the customer experience.
"Firstly, we are aiming to take away the hassle from passengers by automating processes wherever possible," he said. "Beneath removing the hassle from the passenger of having to check-in by introducing auto-check-in, we are also focusing on making the baggage drop off easier and more efficient." The airline's launch last month of so-called "touchless bag drop" provides an example of Lufthansa's ambition to create a more seamless experience.
Furthermore, Lufthansa will be the first European airline to include TSA PreCheck information on its boarding passes, enabling enrolled travellers to take advantage of faster and more convenient security checks in US airports.
App-based baggage advancements
As for its digital efforts, app-based baggage tracking and mobile delayed baggage reports have been developed. The mobile delayed baggage reports allow passengers whose bags have been misrouted to submit a mostly pre-filled form using their smartphone. Instead of waiting at a baggage reclaim belt for a bag that hasn't even arrived and then queuing up to report it to an agent, passengers will be notified via the app when they disembark the aircraft. They can then simply type in the address they would like their luggage to be delivered to when it does arrive, and then submit the digital form online.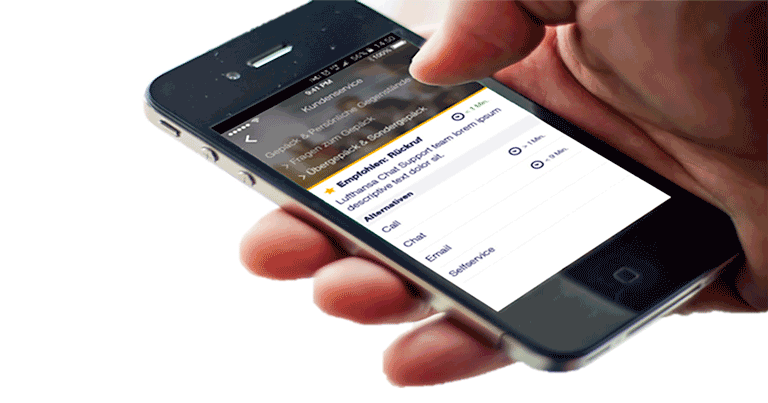 Becker, who will address delegates at Future Travel Experience Global 2016 (7-9 September, Las Vegas), explained that Lufthansa hopes to take this service in-flight by leveraging onboard Wi-Fi. In theory, a passenger on board an aircraft could be notified that their bag hasn't been loaded and then they could submit their digital baggage report before landing, therefore enabling them to continue their journey once they land. "It is still bad if the rare case occurs that a bag is misrouted – however, we at least provide a professional and easy-to-use service recovery", Becker stated.
Efforts are also being made to create more personalised interactions across multiple platforms. For instance, if customers contact a call centre via the LH App, their personal and contextual information will automatically be sent to the call centre, so the agent can provide a more personal level of service. Lufthansa will offer several contact options such as 'callback' and 'chat', and estimated waiting times will be transparent in the app. Customers will no longer have to go through interactive voice response (IVR) or provide long explanations of personal data and context. Instead, the call service will be more comfortable for the passenger and more efficient for the airline.
Bluetooth-enabled access control
Lufthansa is also testing the viability of new technologies in the terminal. In Munich, for instance, facial and fingerprint recognition technology has been successfully piloted at the entrance to a premium lounge. "Next, we'll test this with Bluetooth technology," Becker revealed. "Via the airline app on your smartphone, you will be recognised at the door of the lounge and if you are entitled to entry, the door will automatically open.
"At the same time, the member of staff at the entrance will automatically receive information – such as your name, flight number and frequent flyer status – on their iPad, so they can greet you personally and keep you updated on your flight status.
"Digital services are not contrary to, but actually supporting personalised hospitality," Becker explained. He said that if the trials go well, the technology could be explored elsewhere in the terminal, such as for self-boarding.
While Lufthansa Group sees huge potential in using technology to create a more seamless air travel experience, Becker said retaining the human touch is crucial. "This is not about taking away the personal touch; in fact, the opposite is the case," he stated. "We want to provide a good experience with the personal touch and 100% customer and solution focus when and where it's really needed."
As all of these projects advance, Becker and his team will aim to find the perfect balance between automation and human interaction.