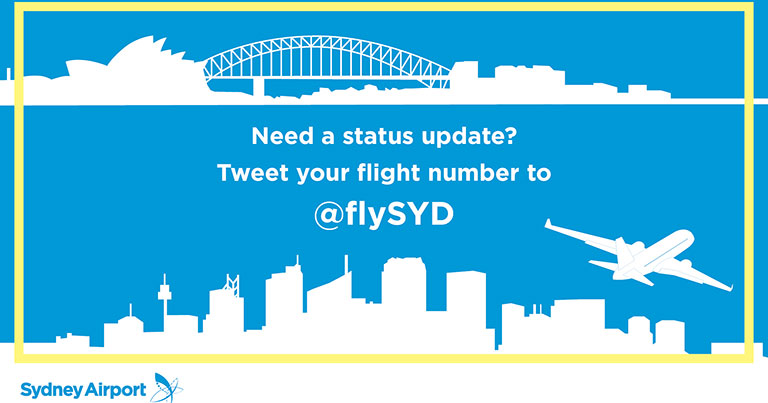 Sydney Airport has launched a new service which provides passengers with real time flight updates via social media. Travellers flying to or from Sydney Airport can keep up to date with the latest flight information by tweeting their flight number to @flySYD.
The airport, which has more than 17,000 Twitter followers, has partnered with TIC, whose BizTweet platform powers the service. The updates are available in more than 40 languages.
Sydney Airport Managing Director and CEO Kerrie Mather said: "We want to make the airport experience as simple and stress free as possible…We're proud to engage with our passengers through this information service, which provides access to the latest details on international and domestic flights, departure gates and boarding times at the touch of a button."
Sydney Airport is not the first airport to offer Twitter-based flight updates. The likes of London City Airport and Melbourne Airport also offer the service.