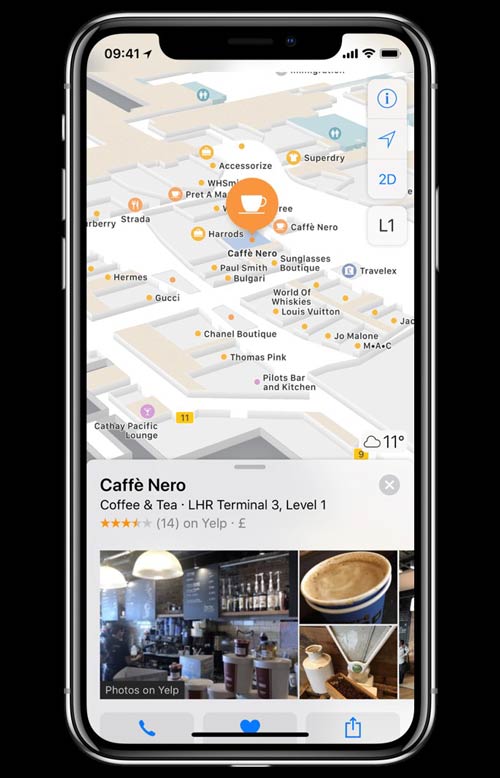 Heathrow Airport has collaborated with Apple to make detailed terminal maps available on Apple Maps.
Using Apple Maps on their iPhone or iPad, passengers can navigate through the airport and pinpoint shops, restaurants and other points of interest.
The Heathrow terminal maps in Apple Maps will be updated regularly to ensure accuracy including when new store locations and pop-ups open.
Passengers can also view contact information for restaurants and retail outlets on the map, and even click through to book a table or reserve a product.
Stephen Glenfield, Heathrow's Senior Digital Manager, said: "Bringing detailed terminal maps to Apple Maps marks a huge milestone in improving the digital experience at Heathrow.
"Improving navigation and giving passengers information about the broad and exciting retail, restaurants and services we offer as well as logistical information about where restrooms and information points are will give them the opportunity to plan every step and as a result, enjoy every moment of the journey."
Earlier this year, FTE reported how Heathrow is using location services to simplify the passenger experience via digital signage and touchscreens in the terminal, across digital channels including Heathrow.com and HeathrowExpress.com, and via its mobile apps.