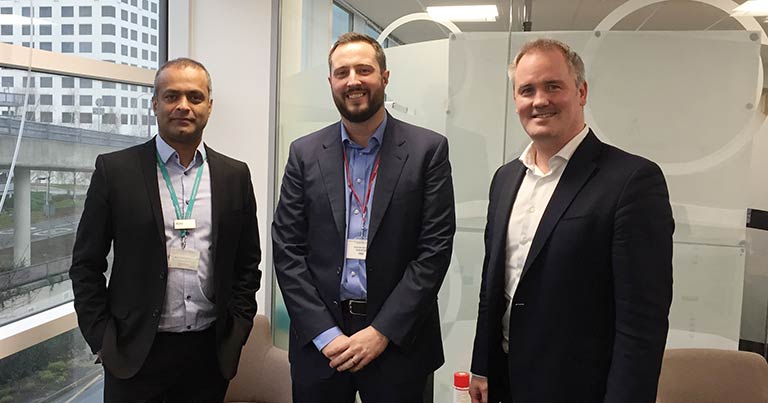 Improving on-time departure (OTD) is a goal that is shared by every airport and technological developments are presenting new opportunities to improve efficiency across the board. FTE recently paid a visit to Gatwick Airport, where we caught up with Cathal Corcoran, Chief Information Officer, and Abhi Chacko, Head of IT Commercial & Innovation, to find out how a raft of technologies are being leveraged to optimise OTD.
Corcoran and Chacko are working on numerous projects but one that could have the biggest impact on operations is the use of machine learning and big data to more accurately predict the target off-block time (TOBT). At present, the ability to accurately predict the off-block time at the time of an aircraft's arrival stands at around 50%. However, working with ConvergentAI, the airport has found that the use of machine learning can increase this accuracy by a further 20%. The technology is being trialled in parallel with real world operations, so Gatwick can compare how it performs versus the traditional human-led approach.
"We want the accuracy to go up to 85% or 90% and we're confident that it will, because the initial trial was based on the use of only 12 months' worth of data and limited variables," Corcoran explained. "As more data is fed into the system including passenger volume, bag volume, allocated stand, aircraft type, destination and weather info, and as we enable the use of historical data dating back a full year or more, the levels of accuracy should naturally start to increase.
"This is probably the thing I'm excited about the most, the reason being if you're in innovation you want to work on the biggest problems the business has got. The issue we have – being the world's busiest single-runway airport – is that any time we have any level of disruption, be it inbound or outbound, it has knock-on effects. This can help to overcome that. The Gatwick operations team have already done a huge amount of work to improve OTD by way of optimising people, operational processes and how we work with our Gatwick Family partners. To get after further improvements, now is the right time for advanced technology to play its part."
Chacko added: "We think you can get about an hour's worth of advantage if you have this prediction done through machine learning. You can then use that hour to recover from the impact of any potential flight delays."
Gatwick Airport's innovation team is also exploring how chat platforms can help to optimise efficiency during the aircraft turnaround process. Around two years ago, Gatwick – an FTE Startup Hub Corporate Partner – launched the Community App, which is a multi-airport app designed for the airport campus workforce. The app, developed by AirportLabs, is now used by more than 10,000 workers across the airport campus. Gatwick is now complementing this by tapping into a WhatsApp-like chat platform for ground staff to communicate during the turn process.
'Passengers beyond security'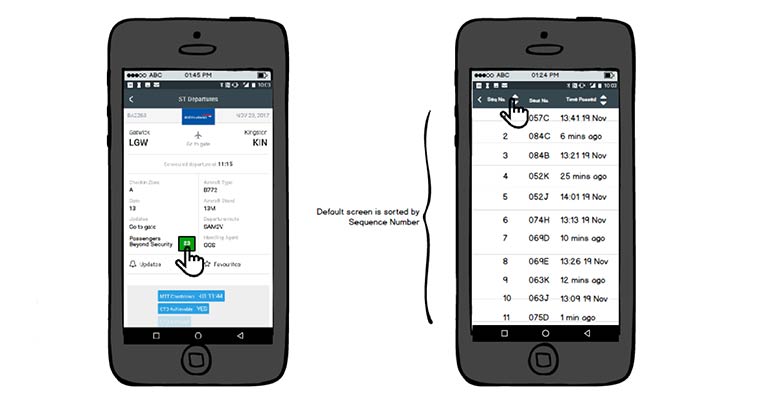 Another initiative that is high up on the list of priorities is what Chacko labelled "passengers beyond security". This allows staff at the boarding gate to see on their electronic devices which passengers have not yet passed security. This can help to ensure that a flight departs on time if a late-arriving passenger has no chance of making it to the gate in time.
"At the time of closing the flight the boarding agents have a decision to make; whether to delay the flight a bit more to allow time for late passengers to walk to the gate, or to close the flight," Chacko explained. "This solution will allow them to get real-time information from the security gates so they know how many passengers have crossed the line and who has actually crossed when. If someone crossed the security gate one minute ago and you know you'll have to wait another 10 minutes for them to walk to the gate, you can decide to close it."
Corcoran explained that he is "very surprised that very few airports already do this". "This may seem like a relatively small project but it's about continuous improvement," he said.
Bag image query tool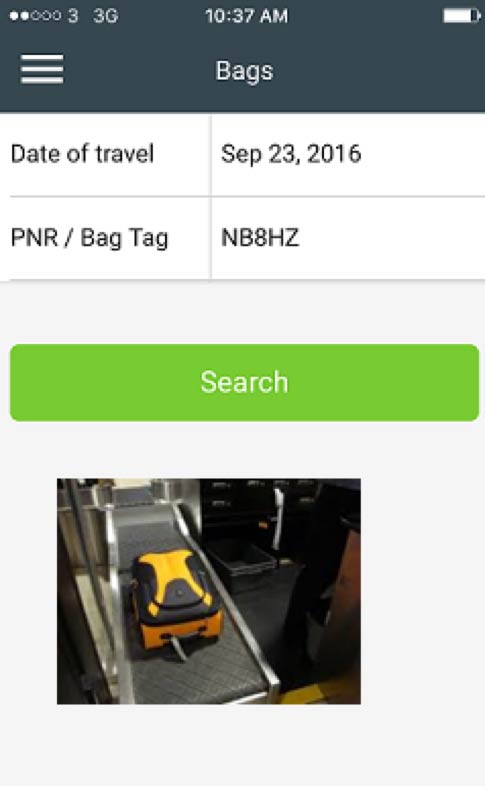 If a passenger misses their flight, there is a chance that they will have checked in a bag that will have to be unloaded, and this is another area that Gatwick is working on. The bag image query tool allows ground handlers to quickly retrieve a photo of a specific bag based on the tag or the passenger name record (PNR). At the moment, this only applies to bags checked in in the self-service bag drop areas. The idea at the heart of the project is to speed up the bag offload process, which in turn contributes to an on-time departure.
"This is pretty simple, but it's helpful and powerful," Corcoran said. "We already capture the image of the bag but we don't do anything with it. If the handler knows the shape, make, size and colour of the bag it makes the offload process much easier and quicker." He added: "We're only able to make it available to ground handlers easily because they already have the Community App."
Internet of Things
The Internet of Things (IoT) is another big theme, and Gatwick is tapping into the power of IoT and sensors in an effort to realise efficiencies in a variety of areas. Plans are in place to install sensors across the airport to measure everything from seat occupancy to temperature and noise levels, but there are many operational use cases. These include knowing in real time when aircraft fuelling has started and stopped, when the ground power for an aircraft was turned on or off, when an aircraft engine is running and when it's not, and when a bag is placed on a conveyor belt, for instance. Gatwick is looking at introducing a turn tool, which will integrate this sensor data to give real-time visibility of the turn process to the relevant stakeholders.
The airport is currently looking at LoRaWAN, which is appealing because of the low number of base stations needed and its wide-reaching radius. "The use cases to begin with aren't very sexy – 'is the bin overflowing?' or 'is the buggy where it needs to be?' – but the benefit of starting with these is you prove out the concept before you start to get into the more critical use cases related to the aircraft turn process. That's where this can make a big difference," Corcoran said.
The list of technology-focused projects that can help improve OTD goes on and extends to the introduction of "soft radio", which enables communication through Gatwick Airport Limited's digital radio system from any location worldwide and essentially enables staff to use a smartphone as a radio. Furthermore, real-time queuing information is now available on staff handsets which is particularly useful during times of disruption, drones are being explored for foreign object debris (FOD) detection and runway inspection, and Amazon Alexa use cases for the ground operations team are being explored.
Clearly, Corcoran and Chacko are leaving no stone unturned in their efforts to establish just how far technology can go to help improve efficiency. While improving OTD is a shared goal for airports around the world, few, if any, can be doing more than Gatwick in this space.
Gatwick Airport CIO Cathal Corcoran was named #4 on the 2017 FTE Airport Innovation Power List. In addition to all of the initiatives mentioned above, FTE is aware of a number of other unique, technology-focused projects that Gatwick is currently working on, all of which will be considered during the judging process for this year's Power List. Keep your eyes peeled for the 2018 Airport Innovation Power List and please get in touch if you know of a forward-thinking C-level airport innovator who should be in our thinking.