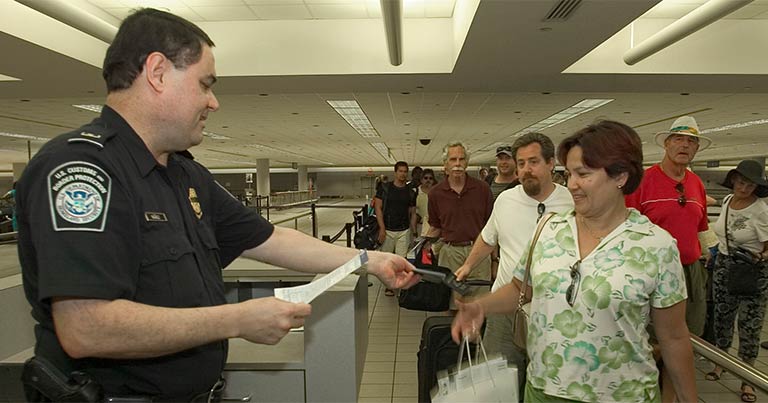 Mineta San José International Airport (SJC) is working with U.S. Customs and Border Protection (CBP) to use facial recognition technology to process arriving international travellers. The airport has committed to processing all arriving and departing international travellers with facial biometrics. SJC plans to implement biometrics for all departing travellers at seven gates this year, as part of the biometric exit mandate.
"I thank Commissioner Kevin McAleenan and his team for choosing Mineta San José International as one of the first US airports to integrate biometric technology into our U.S. Customs process," said Mayor Sam Liccardo. "The use of biometrics technology will help cut down wait times and enhance the overall experience for our international travellers, especially as we continue to see unprecedented growth at SJC."
SJC is among the early adopter airports to use facial recognition technology to expedite the entry inspection process of all arriving international passengers. The new, simplified arrival process enables increased security, faster throughput, and better efficiency.
"As one of the nation's main regions of innovation, Silicon Valley is at the forefront of transforming the travel experience through biometrics," said CBP Commissioner Kevin McAleenan. "CBP is excited to partner with SJC, which serves as another example of what we can achieve by advancing the entry/exit mandate through public-private collaboration, adding benefits for travellers and stakeholders across the air travel ecosystem."
SJC has experienced a significant increase in the number of international passengers arriving to its International Arrivals facility, growing to 438,800 in 2017 from 199,900 in 2015.
At Future Travel Experience Global 2018 (10-12 September, Las Vegas), senior experts from U.S. CBP, the Transportation Security Administration (TSA), British Airways, Heathrow Airport, Miami International Airport, Los Angeles World Airports, Lufthansa Group and IATA will speak in a conference session entitled: "Implementing advanced passenger processing with automation and biometrics". U.S. CBP will also lead a dedicated briefing. Find out more here >>