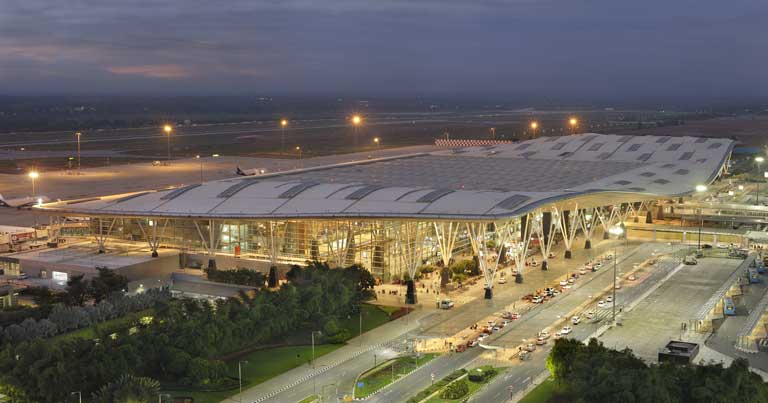 The Indian aviation market has been experiencing unprecedented growth in recent years. Forecasted to become the third largest aviation market in the world by 2030 with over 1.5 billion annual passengers, the Indian aviation industry is facing a new era of expansion, driven by technological advancements.
Equally, Kempegowda International Airport in Bengaluru (BLR Airport), the third biggest airport in the country in terms of passenger numbers, has grown rapidly, achieving 12.5% growth over the past decade. Since its first year of operation in 2009, the traffic volumes have grown from nine million to 27 million passengers per annum in the 2017-18 financial year. The airport is forecast to triple its passenger traffic over the next decade.
Satyaki Raghunath, Chief Strategy & Development Officer, Bangalore International Airport Ltd. (BIAL), the operator of Kempegowda International Airport, says: "The BLR Airport has exceeded all of our own expectations in terms of traffic growth over the past decade. The past few years have been particularly robust from a traffic perspective with over 30% growth in the first half of this year. Given this traffic and what we are seeing for the rest of the year, we expect to handle over 32 million passengers."
In order to keep the momentum of this growth, BLR Airport is investing in innovation and technology to find better and more cost-effective solutions to improve the passenger experience.
Reimagining air travel in India
Considering the growth projections for Indian aviation, the Ministry of Civil Aviation (MoCA) in India has taken up a key initiative to reimagine air travel in the country, which looks beyond the conventional "build a bigger airport to manage more passengers" approach. The Digi Yatra Programme (DY) aims to provide a seamless, hassle-free and paperless journey experience, using cutting-edge identity management and facial recognition technology.
"In essence, your face will become your boarding pass when this is rolled out next year and this is a unique joint initiative between the airports in India, with the Government of India and MoCA backing this initiative in a major way," explains Raghunath, who will be speaking about biometrics in the Premium Conference at FTE Asia EXPO 2018 (13-14 November, Singapore). "Our team has worked closely with MoCA, airlines, other airports and stakeholders to develop the standards document and develop the framework for this pan-India deployment scheduled for early 2019."
Moreover, as part of the programme, BIAL has also signed an agreement with Vision-Box to create an end-to-end biometric boarding system that will make air travel "delightful, hassle-free and seamless, with a focus on the passenger". Raghunath shares that the first phase of the roll out will cover approximately 125 touch-points across BLR, and will eventually cover over 360 touch-points across the three-phase deployment.
'Biometrics central to customisation'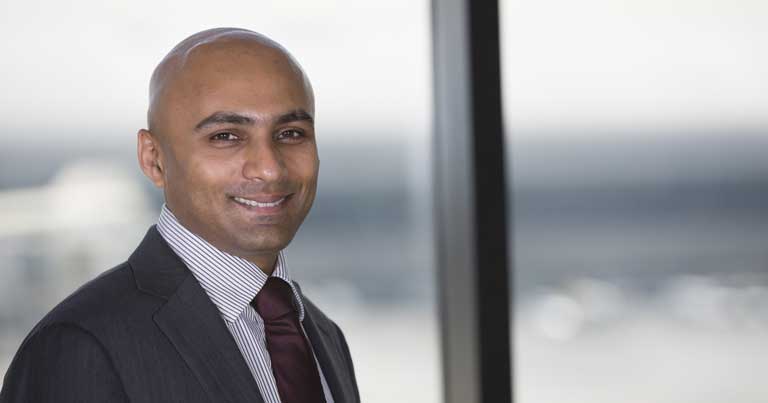 "Increasingly, biometrics and biometric authentication are going to play a significant role across all facets of human life. Given the uniqueness of biometrics and the ability to serve as a single-token ID, it is inevitable that biometrics will stand at the centre of all of our customisation, especially in secure environments where both safety and security and customer experience and personalisation have to come together. Today, it seems a game-changer, tomorrow it will become de rigueur," Raghunath says.
BIAL believes that privacy of data and customer information as well as safeguarding consumer interests is key. The airport has thus invested considerable time in realising the privacy aspects of a biometric-enabled passenger flow.
"All stakeholders, including BIAL and MoCA, have worked on developing protocols and a system that does not rely on Aadhar (India's fingerprint/iris based UID system) and, therefore, does not compromise customer information. We have instead worked on the basis of a facial recognition based biometric ID system to ensure that sensitive information is not shared. The DY platform is a voluntary service for passengers who wish to make use of it. It is being designed and built to the highest standards of security and the principles of privacy by design will be built into the platform from a concept level upwards."
Bangalore Airport Innovation Centre (BAIC)
In 2017, BIAL signed a five-year agreement with Accenture to create the Bangalore Airport-Accenture Innovation Centre (BAIC) on the BLR Airport Campus. The agreement is the centrepiece of BLR Airport's digital transformation. "We have over 16 new digital initiatives that are in various stages of conceptualisation for deployment across our campus by the end of Q3 2019," Raghunath shares. "The BAIC is set up to focus on three key drivers: enhance customer experience; improve operational efficiency and throughput; and develop new revenue generation opportunities by taking advantage of technology and digital transformation opportunities. In doing so, we are attempting to bring together the three elements of product, service and brand that have traditionally sat in silos in the travel and transportation industry."
Raghunath also revealed plans for a new Analytics Centre of Excellence, in partnership with Unisys Corporation. Over the course of the next year, BIAL will integrate its operational, commercial and financial data to enable greater visibility to management. This would also allow for the development of sophisticated algorithms that, over time, will use artificial intelligence (AI) and machine learning (ML) capabilities to enable the airport to make informed and sophisticated decisions about every aspect of the business. "This project is going to be central to the way we reshape our business, and our partnership with Unisys is structured over a five-year period that allows us to build up our 'in-house' capabilities over the course of the partnership. We strongly believe that this is the future."
Raghunath adds: "We are in the midst of a very exciting journey in the growth of BLR Airport and all of our efforts are focused on delivering these projects and initiatives to keep our passengers and customers and stakeholders at the centre of our thoughts at all times."
Satyaki Raghunath, Chief Strategy & Development Officer, Bangalore International Airport Ltd. (BIAL), will deliver a presentation entitled "How BLR Airport will deliver the largest full deployment of end-to-end biometric solutions at an Asian airport" in the Premium Conference at FTE Asia EXPO 2018, 13-14 November, Singapore. Airline and airport executives can attend the Premium Conference for free, while the exhibition is free to attend for everyone. Visit the event website here >>