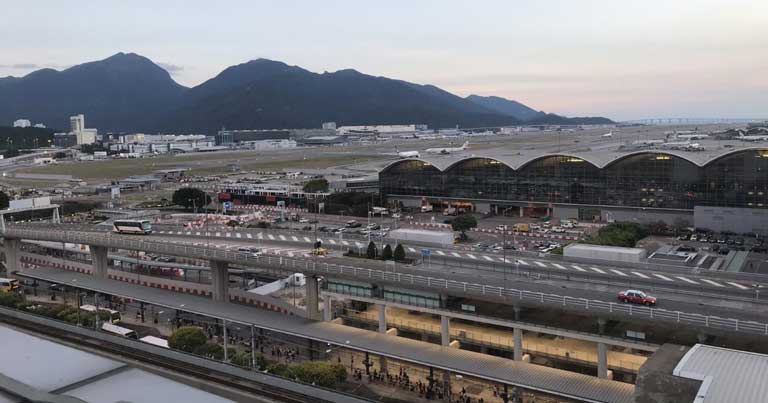 Airport Authority Hong Kong (AAHK) and Vanderlande have commenced a joint partnership agreement to further develop and apply Vanderlande's baggage logistic solution, FLEET, in the real-world environment of Hong Kong International Airport (HKIA).
The joint innovation partnership will focus on applying the latest autonomous vehicle technology to the baggage handling process at HKIA with a focus on improving quality, efficiency and flexibility.
This collaborative programme will allow Vanderlande, which is part of Toyota Industries Corporation, to further develop the various application areas of FLEET and test these innovations in a live airport environment. On the other hand, HKIA will benefit from being able to see at close hand how autonomous vehicles can help to further improve the efficiency of the baggage handling process, enhance ergonomic working conditions for ground staff and future-proof the airport's baggage handling operations. The first FLEET trial application is expected to go live at the airport in March 2019.
Steven Yiu, Deputy Director, Service Delivery, AAHK, says: "We are delighted to join forces on this programme that helps to realise our aspiration in being a leader in technology and innovation among international airports. As one of the busiest passenger airports in the world, we look forward to enhancing passenger experience and daily operations in terms of baggage handling efficiency through the partnership with Vanderlande in further developing and testing FLEET in a live environment."
"This is an important opportunity to combine Vanderlande's expertise in the end-to-end baggage handling process and Toyota's strong position in autonomous vehicle technology, with one of the world's leading airports," adds Vanderlande's Executive Vice President Airports and Member of the Board, Andrew Manship. "Ultimately, our aim is to enhance the passenger experience, while improving efficiency and we have full confidence in FLEET's capacity to deliver impressive results at one of the fastest-growing airports in the world. This cooperation agreement with HKIA will be another important step in its further development."
As FTE reported in 2018, Vanderlande has also partnered with Rotterdam The Hague Airport to test the FLEET concept.