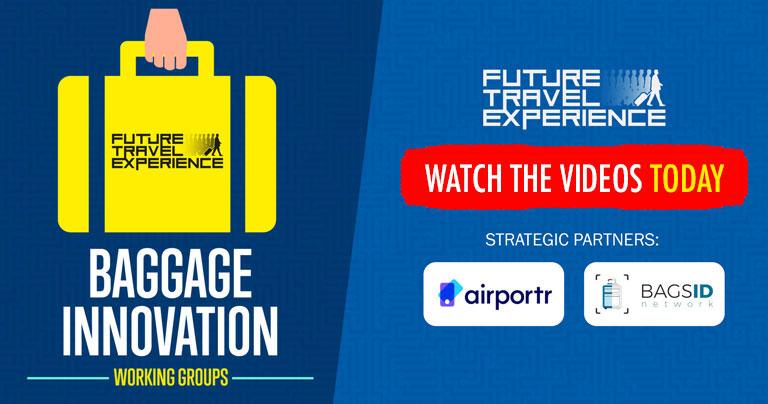 As part of our efforts to help the industry redefine the baggage experience, last week Future Travel Experience hosted the first round of the FTE Baggage Innovation Working Group online meetings, delivered with the support of our Strategic Partners Airportr and BagsID Network.
These interactive calls brought together hundreds of industry stakeholders who participated in highly engaging discussions around topics including advancing off-airport baggage collection, check-in and delivery; simplifying baggage infrastructure and processes at the airport; unlocking opportunities presented by modern baggage messaging; and creating new commercial models for new baggage approaches.
The forward-thinking groups were led by expert Captains including Darin Juby, Director Baggage Services, Greater Toronto Airports Authority; Jason Odey, Director, Global Baggage Excellence, Air Canada; Idar Sørgjerd, Manager, Baggage Handling Service, Technical Infrastructure & Innovations, Avinor; Kevin Kleist, Head of Emerging Trends, Southwest Airlines; and Andrew Price, Senior Advisor, Pegasus Aviation Advisors and previous Head of Global Baggage Operations, IATA. The recordings are now available to watch in full on the FTE website.
Work is now ongoing to formalise the next steps for each of the Working Groups, and the latest developments and recommendations will be presented to the industry during FTE Global+ 2021, taking place at the ARIA Resort in Las Vegas, 7-9 December. The Working Groups will then continue their work into 2022 and beyond.
Find out more and watch the videos in full >>