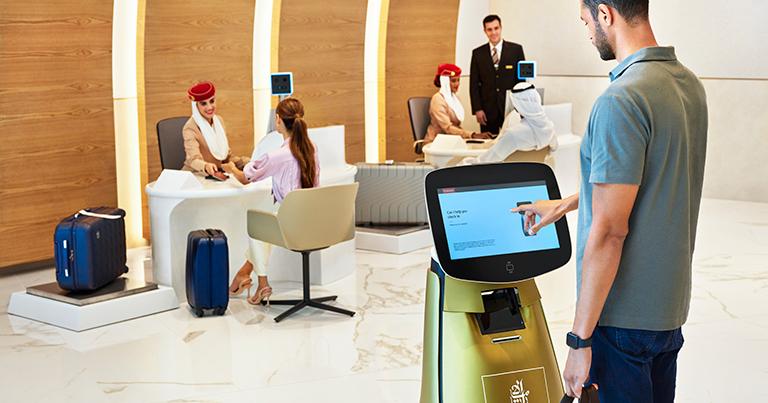 Emirates is launching a new City Check‑in and Travel Store, enabling customers to book travel, check-in for flights, drop luggage, shop for travel essentials, and save time at the airport. The state-of-the-art facility is located in ICD Brookfield Place in Dubai International Financial Centre (DIFC).
As part of Emirates' continuous investment into enhancing customer experience, the City Check-in and Travel Store allows travellers to drop their luggage as early as 24 hours and up to four hours before a flight. Customers can visit the space and check-in anytime from 08:00 to 22:00 daily, beginning their travel experience with seamless service via self check-in kiosks, at dedicated desks with Emirates agents, or with the help of the world's first-ever check‑in robot assistant – Sara.
Sara is an innovative portable robotic check-in system, who can match faces with scanned passports, check-in passengers, and guide them to the bag drop area.
"Emirates City Check-in is our latest addition to the Emirates travel experience, showing our commitment to providing customers with an array of check-in options," said Adel al Redha, Chief Operating Officer, Emirates. "Our new location is the first ultra-convenient check-in and baggage drop facility conveniently located in the DIFC area. People can avoid busy periods at the airport and minimise queuing. We are pleased to collaborate with ICD Brookfield on this project and look forward to providing our customers with more technology-focused solutions in the future."
Emirates President to keynote at FTE Dublin 2023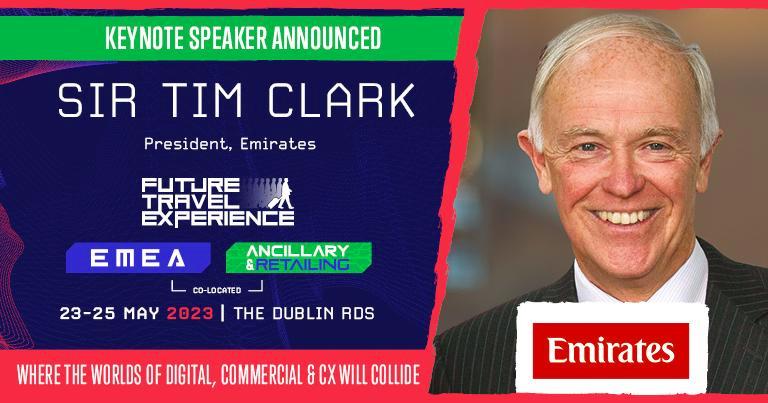 Register for FTE EMEA and FTE Ancillary & Retailing – one registration provides access to both events >>