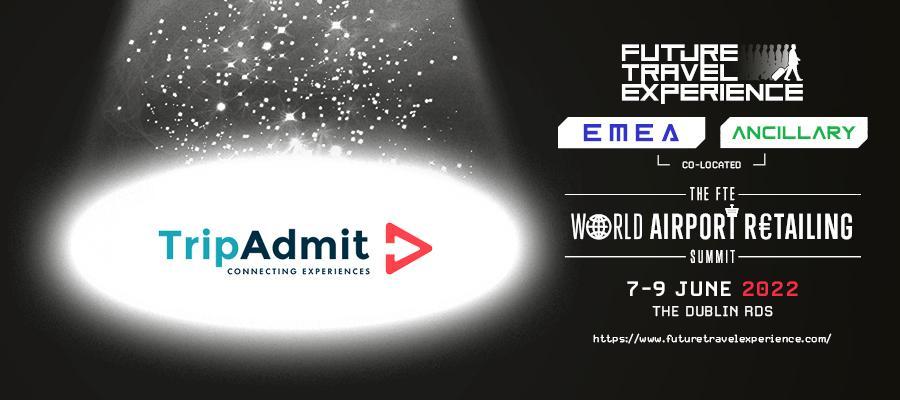 TripAdmit's technology connects airlines to the world of Tours & Activities.
Combining powerful booking software and AI technology for personalised segmentation, TripAdmit maximise each airline's ancillary revenue opportunities through increased sales of Tours & Activities online.
The TripAdmit Distribution Network connects airlines with over 50,000 experiences in more than 100 countries globally and is the market leader in airline ancillary revenue solutions for Tours & Activities.
What makes your products / services stand out?
---
TripAdmit is a full end-to-end solution for the Tour & Activities sector, comprising of a White Label solution for airlines and Booking Software for activity providers.
Unlike others in the sector, the combination of the full suite of TripAdmit solutions enable airlines to also form direct commercial relationships with activity providers, and, in the process, earn significantly higher commission and ancillary revenue per booking.
These direct commercial relationships combined with the TripAdmit product coverage of all the best things to see and do globally, provide one of the best solutions in the market at the highest possible revenue share.
What brings you to the EXPO this year?
---
As travel rebounds and the world begins to reopen, it is now the time to start back having those all important face to face meetings and to explore all the new ancillary revenue opportunities that now present themselves.
Why should visitors come to your stand and what can they expect to see?
---
We are looking forward to talking with airline Ancillary Revenue Managers to demonstrate the ancillary revenue potential of the Tours & Activities sector.