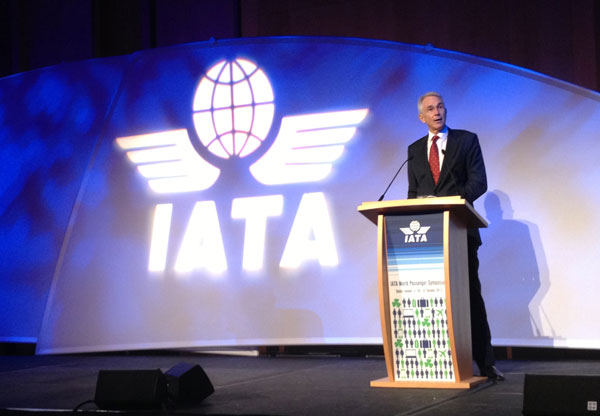 FTE attended the IATA World Passenger Symposium (WPS) in Dublin this week, where airlines and suppliers gathered to discuss the latest developments in areas such as IATA's New Distribution Capability (NDC), the evolving airport experience, the Checkpoint of the Future and data exchange between travel industry stakeholders. Here's our round-up of some of the key passenger-focused points.
New Distribution Capability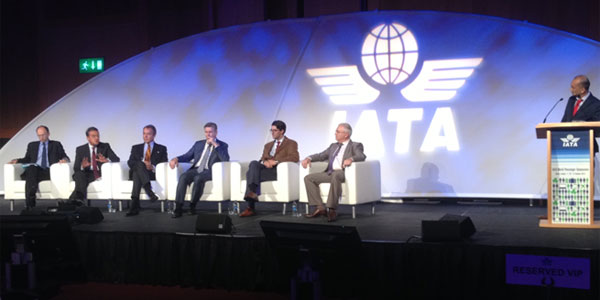 Inevitably, distribution was at the top of the agenda at this year's World Passenger Symposium and Tony Tyler, Director General and CEO of IATA, made a strong case in favour of NDC. The aim of NDC is, in essence, to close the gap between the direct (airline websites) and indirect (GDS/travel agent) booking channels and to enable airlines to offer ancillary services at the point of sale through travel agents and third-party websites. It has, in recent months, been a source of tension between the airlines and GDSs, with the latter slow to show support for a new standard.
"Aviation was built on global standards. Consistent with that, NDC will be an open standard available to any and all who want to use it," Tyler said. He explained that buying an air ticket is no longer just about buying a seat, but buying Wi-Fi, extra legroom, lounge access, and other amenities. "On airline websites you have access to these additional value-adds," he continued. "But for the 60% of shoppers who visit a high street travel agent or travel website, distribution is more basic, because all you typically see is the fare and schedule."
Tyler said IATA is making "strong progress on NDC". "We are encouraging airlines, travel agents and technology providers to join the pilot phase, which is expected to continue through 2014," he added. When questioned about how NDC will be funded and implemented, Air France-KLM CEO Alexandre de Juniac commented: "IATA needs to set the standard and the IT providers need to pay for it."
Drastic data sharing improvements needed
The need for airlines, GDSs and all other stakeholders to find a better method of sharing data was also discussed, and FTE was shocked to learn that one major international carrier only has, on average, direct contact details for 3% of its passengers on each flight. While this relates to the distribution issues between airlines and GDSs, such a gap in data is even more worrying when considered in the context of the industry promoting a higher level of personalisation. With this in mind, airlines and GDSs need to put their personal interests aside and address this urgently for the sake of the passenger, who deserves a better air travel experience.
The future airport experience
Tyler also outlined IATA's vision for the future passenger experience – a "smooth and hassle-free journey where passengers do not have to break stride from the curb to the gate unless they choose to". He told delegates that IATA's goal is to "work with our airport and technology partners to make it a reality by 2020". This is very much in keeping with FTE's vision for the future, which is reflected in the theme of 'Redefining the end-to-end passenger experience' for FTE Global 2014.
While self-service, risk-based security processes and continuous connectivity are needed to achieve this, he said the Fast Travel programme is also important to realising the vision. He stated: "We are in the mass implementation phase of the Fast Travel programme. We expect Fast Travel penetration will cover airports servicing 45% of eligible passengers by the end of 2015."
Creating a more passenger-friendly airport security process is vital, he explained, because "we know that passengers are unhappy with the current security experience". As a means of improving this area of the airport experience, he outlined IATA's support of a risk-based security model and revealed that the first generation Checkpoint of the Future will be deployed in at least two airports in 2015.
Customer service: Aer Lingus vs Ryanair?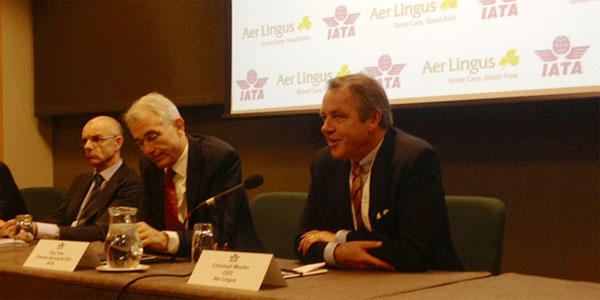 Among the other speakers was Aer Lingus CEO Christoph Mueller, who FTE questioned about Ryanair's recent attempts to repositioning itself to be seen as more customer-friendly.
When asked whether this has put Aer Lingus on alert, Mueller replied: "We're not worried. We're lucky in the sense that we were a first-mover in this area 77 years ago!"
He also suggested that onboard customer service is more relevant for long-haul flights, which Ryanair does not offer. "For short-haul, it's about the experience on the ground, because the passenger isn't in the air for all that long, and we already have great facilities at Dublin Airport Terminal 2 and at Heathrow. For long-haul, you have to let the passenger define their own experience and this is something we're currently working on."
Profit vs passenger experience
While there was a clear focus on passenger experience, an underlying theme throughout the conference was airlines' profit margins and how they can be enhanced. Nawal Taneja, Professor Emeritus, Ohio State University, put this into perspective: "Airlines make less profit per passenger than Starbucks makes from selling a coffee and a sandwich!" However, FTE would like to point out that while this emphasises the need for airlines to find new ways of making money, it doesn't mean they can simply prioritise profit at the expense of the passenger.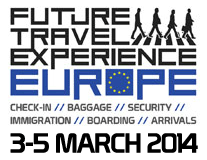 IATA will stage a dynamic workshop at FTE Europe 2014, which will take place in London from 3-5 March 2014. The workshop will be led by Paul Behan, IATA's Head of Passenger Experience, who will reveal the latest Fast Travel developments and the new areas that IATA is targeting in 2014 and beyond.
» View more information on the IATA workshop at
FTE Europe 2014.