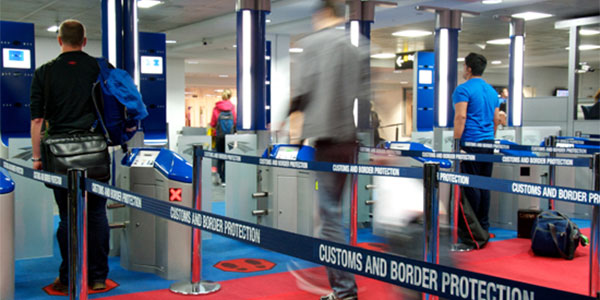 The Australian Customs and Border Protection Service is expanding its trial of SmartGate to include Singapore nationals who are travelling to Australia on an e-passport.
SmartGate is currently available to Australian, New Zealand and UK citizens, as well as US and Swiss e-passport holders on a trial basis, but the latest expansion includes Singaporean travellers in the scheme for the first time.
The SmartGate system uses biometric facial recognition technology to automatically process eligible passengers at the customs checkpoint, removing the need for a complete manual process.
The start of a trial to include Singapore nationals is the latest of many developments in the SmartGate project. In 2013, a trial of SmartGate Plus was launched at Auckland Airport, while it was announced that Brisbane Airport will be the first destination to trial SmartGate for outbound passengers during 2014.