Providing a dedicated airport lounge and offering fast track processing used to be enough to satisfy premium passengers, but airports and airlines are more frequently turning to new solutions to improve the premium travel experience and to win the battle for high-end customer loyalty on the ground. Here we highlight five ways you can help to improve the premium travel experience before the passenger even sets foot on the aircraft.
1: Kerbside lounge access and direct boarding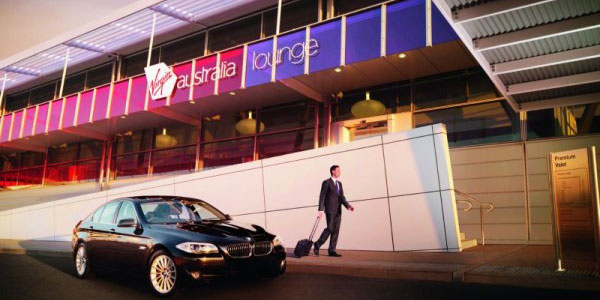 Providing access to a premium lounge is a given, but making that lounge a seamless element of the wider airport experience can go a long way to helping passengers feel more relaxed about the airport journey. Virgin Australia is among the airlines to have embraced the 'kerbside entry' model since 2011 (when the carrier was known as Virgin Blue), and earlier this month announced that it will make kerbside lounge access more widely available for its premium customers, having learnt that 'Premium Entry' is "hugely popular" among those who have made use of it.
Then at the other end of the airport journey lies another opportunity to make the travel experience as straightforward as possible for Business and First Class passengers by offering boarding direct from the lounge. Emirates provides an example of how this can work with direct A380 boarding from its premium lounge in concourse A at Dubai International Airport. However, this service is not something reserved just for the world's biggest airports – as shown by the opening of a new British Airways lounge with direct boarding at Belfast City Airport earlier in 2014.
2: Personal tarmac transfers for connecting passengers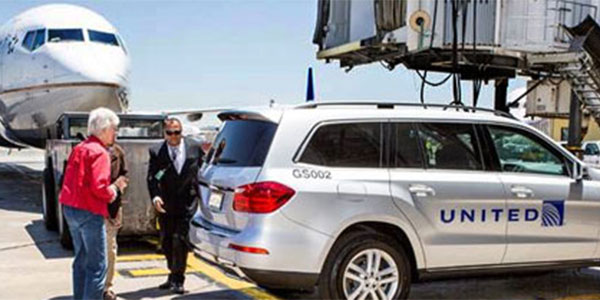 A number of airlines, including the likes of Delta, Air France and Lufthansa, already offer personal transfers for premium passengers from the terminal to the aircraft, but real value can also be added by providing a private vehicle to transfer connecting passengers from one aircraft to another, as opposed to taking them back to the terminal ahead of their connecting flight.
United Airlines is leading the way in this area, and having extended its Mercedez-Benz tarmac transfer service to Newark Liberty International Airport in January 2014, it has this month introduced it at Los Angeles International Airport for its top-tier frequent flyers.
Jimmy Samartzis, United's Vice President of Customer Experience, said the service is being rolled out more widely because "we recognise that many of our most loyal customers value time above all else when travelling", adding that the "tarmac transportation service demonstrates one of the thoughtful ways we can provide time savings".
3: Personalisation and new technology

New technologies – ranging from smartglasses and smartwatches, to beacons – provide a variety of opportunities for airlines and airports to personalise the passenger experience, and premium travellers provide an ideal target audience. As Virgin Atlantic has already displayed, wearable technology can be an effective tool in a meet and greet scenario where premium passengers often appreciate a more personal touch.
Meanwhile, beacons – Bluetooth Low Energy (BLE) devices that can communicate directly with smartphones – also offer opportunities. Whether it's using the technology to automatically pull up the passenger's boarding pass onto the screen of their smartphone, or providing tailored retail offers, these new technologies can be an innovative means of interacting with premium passengers and delivering a more personal level of service in a non-intrusive manner.
4: Airport concierge service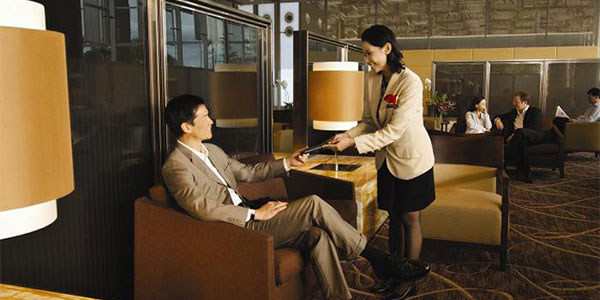 New technology may offer an array of benefits, but face-to-face customer service still has an important role to play (as Munich Airport's VP Terminal and Passenger Services, Thomas Penner, explained to FTE recently). Of course, offering dedicated check-in counters and fast track lanes all make a difference, but taking care of everything for the passenger while they take a seat in the lounge is surely preferable among premium travellers.
First Class passengers flying with Singapore Airlines, for instance, can make use of a Passenger Relations Officer at Changi Airport, providing a similar service to porters that are on-hand in top-class hotels. Upon arrival at the airport, passengers are met, accompanied to the First Class check-in facility and asked to take a seat while the agent takes care of check-in and bag drop for the passenger.
With a number of airlines still using priority check-in desks, the Passenger Relations Officer could become a more common sight in the future.
5: Branded downtown lounges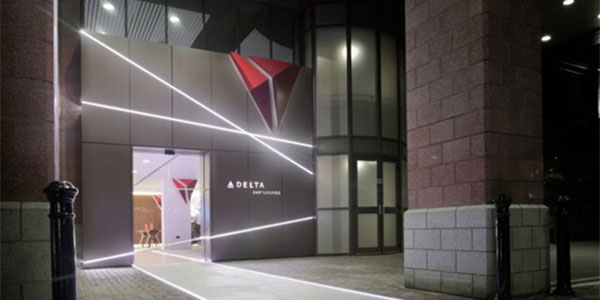 The airline lounge makes another appearance in our list, but this time with a bit of a twist. The value of an airport lounge to Business and First Class passengers may be obvious, but some carriers have also found value in offering branded lounges in downtown locations and sports stadiums.
For example, Delta Air Lines has the Delta 360˚ Lounge at Stamford Bridge, the home of Chelsea Football Club, which is open to the carrier's invited VIP guests on match days. Delta also has similar lounges at the New York Yankees baseball stadium and the home of the NFL's Minnesota Vikings.
The likes of Emirates and Turkish Airlines have also opened branded lounges at sports stadiums, highlighting the value carriers see in extending premium service beyond the parameters of the travel experience itself to encourage customer loyalty.
Differentiating your premium passenger experience from the crowd
As the global economy has picked up, so has the travel industry's focus on premium passengers, and to gain new customers and drive high-end loyalty, airlines and, to an extent, airports need to differentiate their offer from their competitors.
Each of the above examples, ranging from direct boarding from the lounge to utilising new technology to create something unique, can make a big difference to premium passengers, but a bold approach involving a variety of such solutions is what can help to have a real impact on the premium passenger experience.
While this article highlights just five examples of how the premium passenger experience on the ground can be improved, FTE Global 2014 delegates will be able to explore this subject in far more detail in the 'Enhancing Premium Passenger Experiences Forum', which will include dedicated focuses on how premium passenger experiences can be enhanced both on the ground and in-flight.