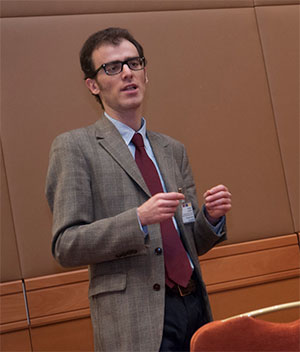 Brussels Airlines is the latest carrier to reveal that it is working on both permanent and home-printed bag tags as it seeks to modernise its baggage processes and keep up with the latest baggage handling advancements.
Last week, in an interview with IATA Senior Vice President – Airport, Passenger, Cargo & Security Thomas Windmuller, we reported that an agreement that will allow home-printed bag tags to be rolled out on flights within the European Union is "very close", and now Pedro Casimiro, Brussels Airlines' Manager Ground Product, has said the Belgian carrier has everything in place and is waiting for the go-ahead to roll out print-at-home tags.
"We have it available, we have even bought the plastic pouches for the tags, so we are fully ready on our side to launch it," said Casimiro, who will take part in the "E-tags and connected bags" conference session at Future Travel Experience Global 2015. The carrier must, however, wait until agreement is reached with the European Commission and the relevant national customs agencies before proceeding with the rollout. In the meantime, trials will be undertaken on services departing from London Heathrow and Madrid-Barajas airports.
Permanent electronic bag tag
Speaking to FTE on the sidelines of the SITA Air Transport IT Summit, Casimiro also revealed that he and his colleagues have started to seriously explore the development of a permanent electronic bag tag. This has, in part, been triggered by IATA Resolution 753, which states that IATA members shall maintain an accurate inventory of baggage by monitoring the acquisition and delivery of baggage at all stages of the journey.
"If you have mandatory baggage reconciliation, the impact of this is that most of the airports – with the exception of those in the UK and Germany that already offer this – will have to adapt their baggage handling system, like we are doing in Brussels," Casimiro explained. "To do this in a systematic way for hundreds or thousands of flights every day, you need a solid process and you need it to be automated.
"What most airports will think is, 'Why don't I take this opportunity to review my entire baggage handling management system'. That's what's happening here in Brussels and when you do this, you open the door for other kinds of technologies – RFID, NFC and so on – and this is the technology that will enable us to launch permanent bag tags in the near future."
Real-time baggage tracking
Casimiro also explained that real-time baggage tracking is another major appeal. "A really important part of the permanent bag tag is that it will allow us to send information to the passenger, giving an accurate, live status of where their baggage is. Of course, we need to improve the baggage handling process and we try to do this every day, but if you can also go into a dimension where you can give the status of the bag to your passenger even before they take off, you are empowering them.
"Even if the bag has not been loaded, they will not go to the baggage claim upon arrival to wait for the bag and they do not need to go to the lost and found service, because we know already that the bag is missing. We can give them the option of filling in the baggage claim form remotely on their phone or laptop, and the passenger can re-arrange their plans. It helps to reduce anxiety. This is why being able, at all times, to provide a live and accurate baggage status to passengers is of paramount importance."
Although the home-printed bag tags are ready to be rolled out as soon as Brussels Airlines receives the green light, Casimiro said the permanent electronic bag tag project is in the very early stages.
He explained that "we're pretty much in the project phase", and the specific type of technologies that the permanent bag tag will utilise have not yet been decided. The objective, though, is to launch the permanent bag tag at "some point between the end of 2017 and 2018", following trials, which are likely to be undertaken next year.
Although there are a couple of regulatory hurdles still to be resolved – such as the need for e-tags to be certified by aircraft manufacturers – Brussels Airlines' decision to pursue a permanent electronic bag tag further highlights the fact that the industry is on the cusp of a major baggage handling transformation.