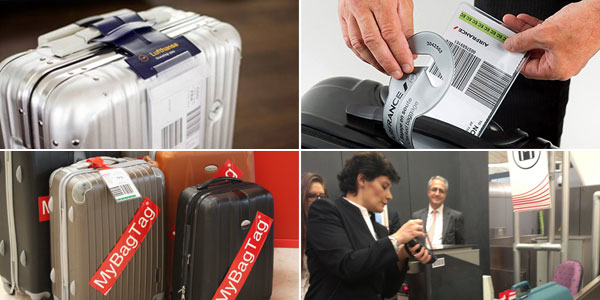 Two years after Iberia became the first airline to launch home-printed bag tags, they still cannot be used by passengers flying from one European Union country to another, but this could be about to change, according to Thomas Windmuller, Senior Vice President – Airport, Passenger, Cargo & Security, IATA.
The likes of Lufthansa and Air France are among the other European carriers that have already developed home-printed bag tags, but their rollout has been tempered by issues surrounding the green stripe that has to be included on tags issued inside the EU, to make them easily distinguishable from bags originating outside of the 28 member countries. According to Windmuller, the issue has been a sticking point with the European Commission and national customs agencies, but agreement is not far off.
"We're very close," he told FTE. "In the US, we have an agreement in place already, and now we're very close in Europe. We've done trials and what the last remaining hurdle is – in fact, it's not even really a hurdle – is that on the basis of these trials, they want to be able to distinguish from far away the EU originating bags from the non-EU originating bags. We're trying to find a solution quickly because people want them already."
The green stripe is important because customs officials use it to quickly identify if a bag has originated within the EU. A passenger arriving at Heathrow Airport, for example, can use the blue customs channel for EU arrivals with nothing to declare if their tag carries a green stripe, while all other travellers must use either the green channel for non-EU arrivals with nothing to declare, or the red channel if they need to make a customs declaration upon arrival.
Windmuller explained that "we're basically going to put the green stripe back on" to enable the rollout of home-printed bag tags within the EU.
There is, however, still the issue of dealing with home-printed bag tags that have been printed in black and white ink for flights originating in EU member states. "For those with a black and white printer, customs officials may stop the traveller going through the blue channel. For travellers who don't have the green stripe, the tag will still be accepted, but they'll have to go through the green channel, or the red channel if they have something to declare," Windmuller stated.
Preparing for permanent bag tags
Windmuller also explained that work is ongoing to overcome "technological challenges" relating to the potential rollout of permanent electronic bag tags. The likes of Air France-KLM and British Airways have already developed electronic bag tag concepts, but a permanent implementation has not yet followed.
"We don't want those chips in the tags to be live when they're onboard, so only non-transmitting electronic bag tags are allowed at the moment. Those electronic bag tags that transmit their location need to go to sleep when they're on the aircraft," Windmuller explained, "so they are not yet allowed under current regulations. There isn't a great deal that needs to be done otherwise."
IATA Cabin OK being 'reassessed'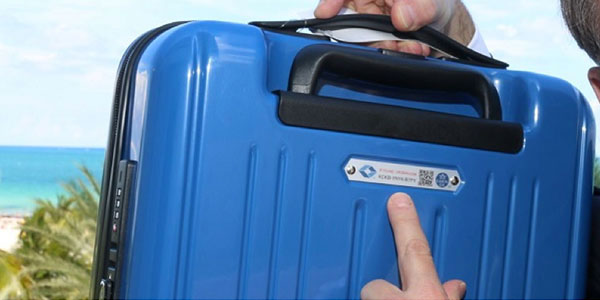 On other fronts, following IATA's announcement that it has paused the rollout of its Cabin OK initiative in light of concerns expressed, primarily in North America, plus widespread misreporting of the initiative, Windmuller told FTE that the programme will bring value, but it needs to be clearly explained and the concerns that have been raised must be addressed.
"We're pausing and reassessing it," he said. "There's still a problem that different airlines have different maximum sizes for cabin bags. The idea of Cabin OK is that it's an optimum size, not a maximum size, and it will satisfy most of the different airline limits. So, if you have a multi-leg journey with more than one airline, it minimises the chance of having your cabin bag taken away and checked into the hold on one of the legs. It was never meant to be a maximum size limit that all airlines have to adopt."
With home-printed and permanent bag tags seemingly set for widespread adoption once all necessary agreements have been reached, and the Cabin OK initiative back on the drawing board, Windmuller and his colleagues will certainly be kept busy as airlines and airports gear up for the next generation of baggage advancements.