10 reasons you, and your team, should attend the co-located FTE EMEA, FTE Ancillary, FTE World Airport Retailing & APEX Content Market shows in Dublin – A gathering of air transport's digital and innovation leaders, creative designers, and progressive minds, who will inspire one another and reimagine travel together
#1

Hear from incredible keynotes representing disruptors, parallel sectors and industry giants who have bold visions for the future and inspiration to share

FTE events aim to provide inspiration from many angles, and you can expect to hear from industry first-movers, startups, educational bodies and related sectors such as hospitality, but our keynotes are central pillars to our shows that set the bar for everything that follows. We are delighted to have recruited senior figures from Flyr, EL AL Airlines, Turkish Airlines, Alaska Airlines, Dublin Airport, Fast Future, Wizz Air, Urban-Air Port plus customer markets global expert Mark Pilkington and futurist Rohit Talwar, who will deliver radical thinking and ideas through their keynotes at FTE Dublin.

View the full agenda for our 4 conference tracks here.>>
#2

An outstanding exhibition of established global industry providers and our largest showcase of startups

The FTE EMEA/Ancillary/World Airport Retailing exhibition provides a concentrated showcase of the latest products, services and solutions to help redefine the end-to-end passenger experience, optimise operational efficiency & sustainability efforts, and create new commercial endeavours both on the ground and inflight. Viewing demonstrations of the latest technologies, products and services in the exhibition can provide you with essential inspiration on where your organisation goes next with its offer and will enable you to fully understand the latest developments in the areas of digital transformation, customer experience, commercial revenues, inflight innovation, operational efficiency, identity, future airports, baggage and sustainability. Plus, the Startup Zone at the event is shaping up to be our biggest and best startup showcase ever, and many startups are also travelling to Dublin for the FTE Innovation & Startup Hub Live Day on 7th June and will be staying on for the show too, so there would be plenty of opportunity to engage with the startup community for that extra bit of inspiration.

Check out our exhibitor list here >>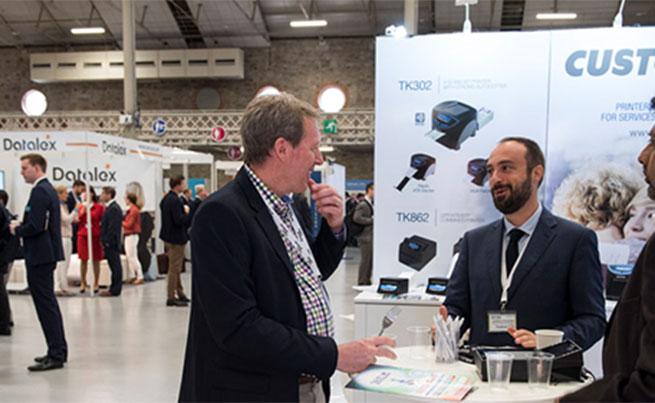 #3

Expand your connections and catch up with industry friends, old and new using our AI-powered matchmaking meeting system and event app

After years of limited face-to-face networking possibilities, FTE EMEA/Ancillary/World Airport Retailing Summit represents the perfect opportunity for the industry to reconnect en-masse to drive the recovery forward. A key ambition for the live show days is to drive real engagement at every opportunity between each of our attendees. To support this goal, we are thrilled to offer our valued delegates access to our Attendee Engagement Platform – Powered by Swapcard, our system offers AI powered matchmaking, customised leads, a smart and personalised event itinerary, and super-charged networking functionality. The air transport industry's leading customer experience, innovation, ancillary and commercial experts will be in Dublin this June, so don't miss the opportunity to network and engage with them to help shape your future strategies.
No more endless searching through attendee lists! Our system will deliver qualified leads to help you make the most of your time. Click here to learn more. >>

View the full list of registered companies >>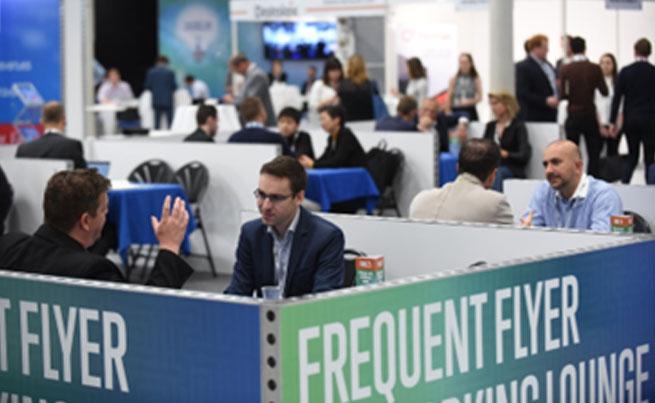 #4

Understand the steps needed for airlines, airports, and their partners to become great retailers

Our dedicated FTE Ancillary Conference will help airlines, airports and their partners understand how they can tap into the power of digital to boost ancillary revenues. A selection of the most forward-thinking low-cost carriers, full-service airlines, airport operators, technology companies, destination partners, vendors and parallel industry leaders will share their future plans and visions, covering a raft of the most pertinent topics in the fields of ancillary revenue, retailing and merchandising. Attendees will receive inspiration on how they can optimise their ancillary strategies at every step of the passenger journey – Inspiration & Booking, Pre-Travel, Airport, Inflight, Arrival and Post-Travel.

Hear from the likes of Wizz Air, MAG USA, Swoop, easyJet, CarTrawler, SunExpress, Cebu Pacific Air, TEAM ABC, Urban-Air Port, AirAsia, Fraport, Croatia Airlines, Inflyter, Servy, All Nippon Airways, Collinson Group, TraveX, DigginTravel, Aeromexico, Datalex, Transavia, Just Eat Takeaway, and many more!

See the full FTE Ancillary agenda here.>>
#5

Benchmark your organisation's innovation levels against the industry's best

Through our conference theme of 'Scaling Innovation' FTE EMEA will look at innovation holistically and explore the most exciting ways in which digital, design, unique partnerships and collaboration can break new ground in the areas of operations, customer experience, commercial, product, service, safety, and sustainability. Providing progressive insights from industry leaders, technology giants, disruptors, parallel industries, academia, and startups. We run plenary sessions to provide outside-the-box thinking and inspiration on the future, and home in on the most pertinent topics and areas of interest. You can expect to hear from the likes of Ryanair, Wizz Air, Lufthansa, Ferrovial, Fast Future Research, Finnair, All Nippon Airways, Turkish Airlines, Aeroporti di Roma, Aena, Swedavia, McKinsey & Company, Swoop, SunExpress, Cebu Pacific Air, AirAsia, Fraport, Cathay Pacific, Dublin Airport, Alaska Airlines, Transavia, easyJet, Istanbul Airport, Heathrow, Aena, Avinor, Amazon Web Services and many more.

See the full FTE EMEA agenda here >>
#6

NEW TO 2022 – Unlock your commercial potential through joined-up thinking from all travel stakeholders

Optimising commercial performance has never been more important and following the COVID-19 pandemic the time is right to bring the world's airports, and their partners, together to share best practice, new ideas and knowledge on scaling disruptive new approaches that drive new levels of conversion with passengers through digital means. FTE World Airport Retailing Summit is the most adventurous and energetic airport retail convention ever, and crucially, one that puts technology at the heart of the airport retail proposition. We strongly believe that until all the industry stakeholders – airport landlords, airlines, retailers, technology companies, service providers, and brands – truly cooperate and jointly connect in a united way with the spending passenger, they will all remain hostages to great fortune. In special joint sessions, the FTE Airline Ancillary Conference and FTE World Airport Retailing Conference will provide unique platforms to discuss new all-stakeholder partnership. The summit will bring together key airline and airport commercial leaders from Heathrow, Wizz Air, Istanbul Airport, Munich Airport, Avinor, Gatwick, Fraport, Swedavia, Plaza premium group, HAMAD international airport Manchester Airports Group, Dublin Airport, and many more.

See the full FTE World Airport Retailing agenda here >>
#7

Hear the latest developments in the fast-moving area of new air mobility solutions

Following the highly successful introduction of the FTE Air MobilityX Summit at FTE Global in Las Vegas last December, Dublin will play host to the inaugural FTE EMEA Air MobilityX Summit. Experts and guest speakers will help industry stakeholders understand the latest developments in this fast-moving area and how they should adapt their strategies to take advantage of this major change in transportation, which is sure to have big repercussions for the end-to-end travel experience in the future. We have a lot in store for you in this conference track, including an exclusive keynote presentation from Urban-Air Port's Chief Retail Officer Keith Hunter on the company's vision to create a dedicated e-commerce platform for passengers, as well as a panel discussion on advancing eVTOL operations around the world with input from McKinsey & Company, Luxaviation Group, Munich Airport International, Ferrovial Vertiports and many more. Meanwhile, representatives from Future Mobility Campus Ireland, Avtrain and Shannon IASC will lead an interactive workshop on the right approaches to designing and developing vertiports, and successfully getting advanced air mobility (AAM) operations underway. Plus, Avolon will host an exclusive Advanced Air Mobility Symposium & Networking Reception at its HQ just round the corner from the RDS Dublin. Join Avolon, Vertical Aerospace, GOL, AirAsia, Japan Airlines and other industry stakeholders as they share how they are shaping this exciting business. The discussion will close with a networking reception with the thought leaders and first movers of the AAM sector.

See the full FTE Air MobilityX agenda here >>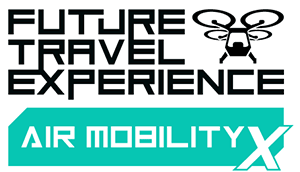 #8

Unique session formats and approaches to drive real engagement, collaboration and learning between participants

Here at FTE, we make a concerted effort to differentiate ourselves from the crowd and to embrace conference session formats that facilitate the best level of knowledge-sharing and interactivity. FTE EMEA/Ancillary/World Airport Retailing 2022 will include a raft of formats, including Interactive Workshops, Briefings, Co-creation Roundtables, 'My Next Guest Needs No Introduction' interviews, Think Tank unveilings, startup showcases, Keynote presentations and Quick-Fire Panel Discussions. Don't miss this opportunity to find solutions to your organisational challenges with the help of your industry peers.

Register today – free for airlines, low-cost for airports >>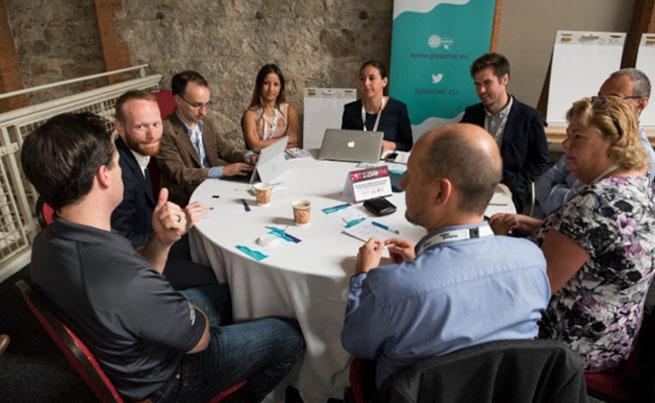 #9

Unrivalled networking opportunities at our unforgettable social events and awards programme

After being kept apart for the last two years, we plan to take the renowned networking at FTE EMEA/Ancillary/World Airport Retailing Summit to the next level. Attendees are invited to come together for no fewer than 3 unique social events each providing a perfect opportunity to unwind and network with like-minded industry peers in a relaxed environment. June is a wonderful time to visit Dublin, and we can guarantee these events will showcase world-famous Irish hospitality, music, drink and craic, and will undoubtedly live long in the memory, and help forge new relationships and business prospects, for all.

View the full social programme here >> View organisations registered so far >>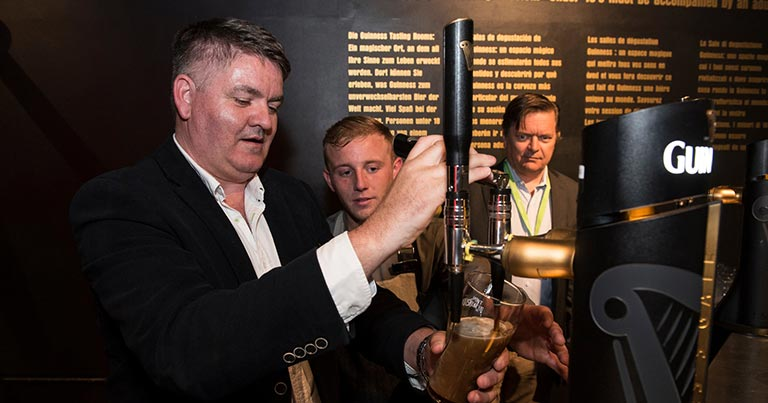 #10

A plethora of FTE and APEX awards to recognise the most transformative industry leaders, and those taking customer experience to the next level globally

It has been a time of real transformation across the sector and we want to honour and recognise those efforts in Dublin. On the FTE side we are delighted to have revealed the FTE Airline & Airport Transformation Power Lists EMEA 2022 to shine a light on those who are pioneering new approaches that have the potential to improve travel for passengers and make the industry safer, more efficient and commercially successful. Six of the 20 nominees will be awarded with an "Outstanding Achievement" trophy during an official awards ceremony at the show on 8 June, which will provide the perfect opportunity for us to announce and honour our nominees and winners, amongst industry friends and colleagues. In addition 15 airlines and 15 airports have also been shortlisted for FTE World Ancillary & FTE World Airport Retailing Awards 2022, with one in each category being honoured as the best of 2022 at the ceremony also.

Meanwhile we are delighted to announce the APEX Passenger Choice Award Winners ceremony will take place in Dublin on June 8th recognising airlines from every corner of the world for their outstanding CX efforts as voted for across 1.2 million flights through TripIt, which will likely help create our best airline attendance for an FTE show in Europe ever.

Click here to secure your place >>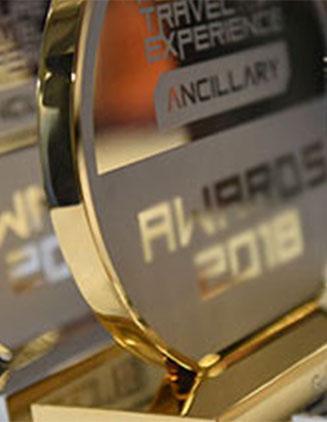 Plus,
it's FREE for airlines, and low-cost for airports
Oh, and did we mention that the event is free for airlines and low-cost for other industry stakeholders? Make sure to book your tickets today.
Register for your pass here >>
Don't just take our word for it
Hear what our attendees and exhibitors have said of their experiences and enjoy interviews and highlights from our recent FTE events. We feel will leave you with no doubt as to why you should attend FTE EMEA/Ancillary/World Airport Retailing 2022 above all others.
View testimonials
Convince your boss
We all know why attending at least one annual conference is a great idea. An opportunity to network, learn, share, present, raise profile, make sales – the list of positive benefits attributes is long. But sometimes getting the green light on attendance can be time consuming and complicated. To help with that, we've created a customisable email template you can use to prove the value of your visit and to clearly outline to your management team why the time and money spent, is well worth it!
APEX Content Market
The APEX Content Market will be co-located with the FTE Dublin shows at the RDS Dublin, but will be taking part in another part of the building, and have separate registrations and delegate badges.
APEX Content Market provides an intimate and productive setting for all airline content needs, including the best in TV, movies, games, GUIs, apps and audio!
Airlines are also welcome free of charge to APEX Content Market so should register for both events to take advantage of that, but all other organisations would need to register separately to move between all aspects of both shows.
Click here to learn all about it.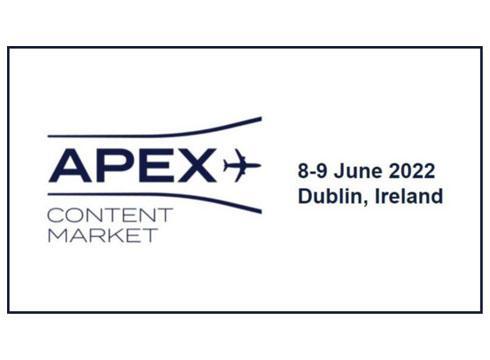 Future Travel Experience EMEA
Future Travel Experience EMEA will be co-located with FTE Ancillary & Retailing.
Date: - May 2023
Location: RDS, Merrion Road, Ballsbridge, Dublin 4, Ireland