FTE APEX Asia Expo 2019 Show Highlights
Event details
---
Event Name: FTE-APEX Asia EXPO 2019
Event took place on: 12-13 November 2019
Event took place at: Marina Bay Sands Expo and Convention Centre, Singapore
2019 headline partners

HELD IN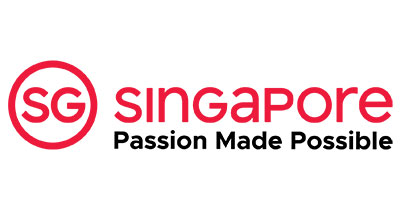 SUPPORTED BY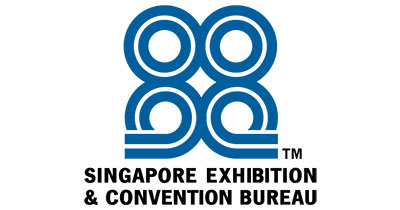 PLATINUM SPONSOR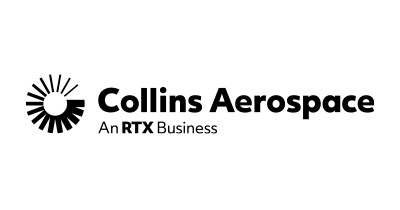 GOLD SPONSOR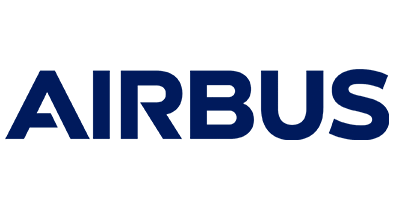 GOLD SPONSOR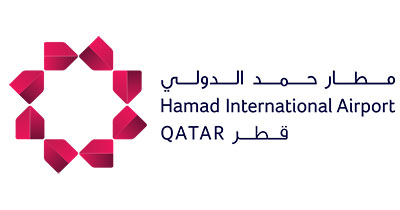 SILVER SPONSOR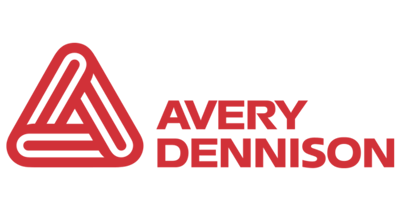 BRONZE SPONSOR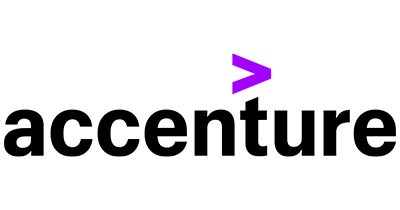 Speakers that took part in the 2019 event
---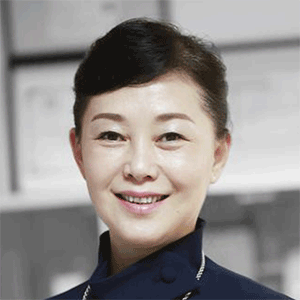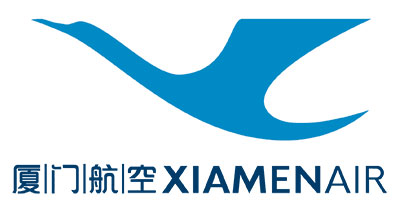 Chen Yizhen
Chief Service Officer
Xiamen Airlines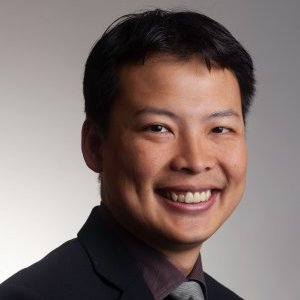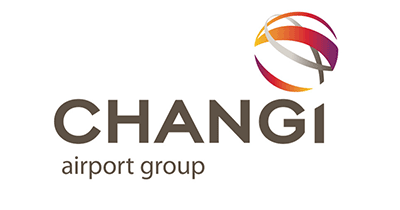 Bernard Siew
Vice President – Innovations
Changi Airport Group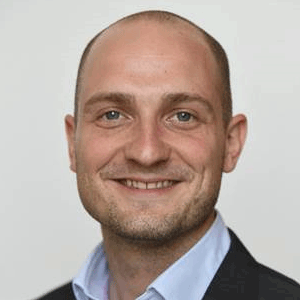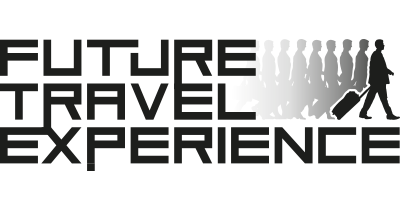 Ryan Ghee
Chief Operating Officer
Future Travel Experience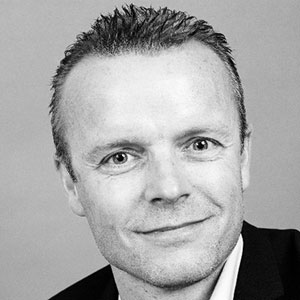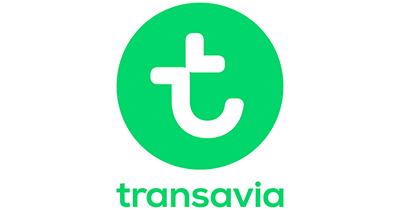 Jasper Voorn
Innovation Consultant
Transavia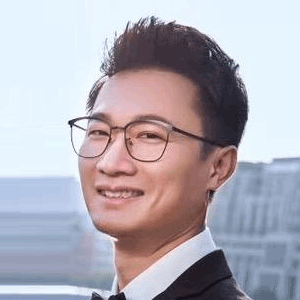 Shawn Xuewu Wang
Member of Data Science 50 of China
CBN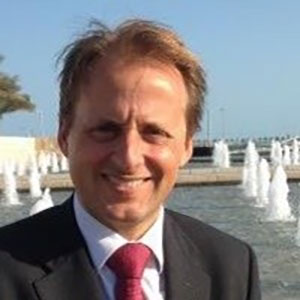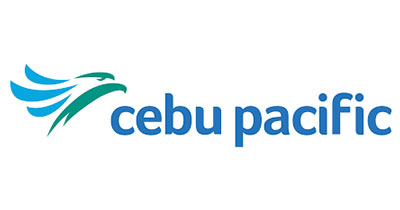 Javier Massot
COO
Cebu Pacific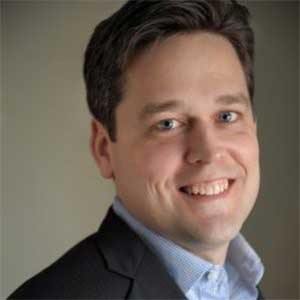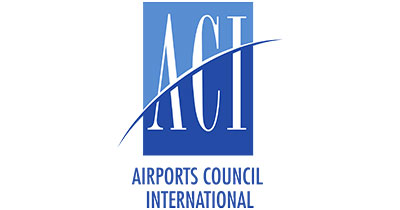 Jean-Sebastien Pard
Manager, Facilitation and Passenger Services, Airports Council International
ACI World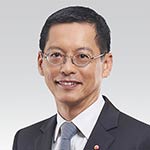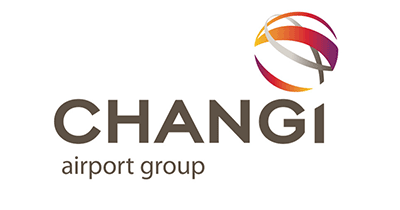 Tan Lye Teck
Executive Vice President - Airport Management
Changi Airport Group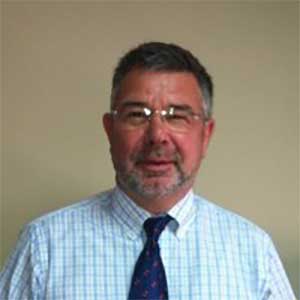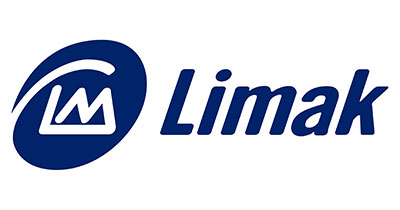 Richard Meredith
Project Director
Limak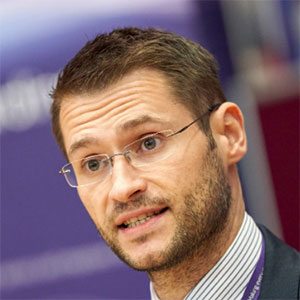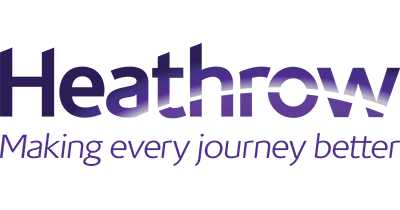 Simon Wilcox
Automation and Innovation Transformation
Heathrow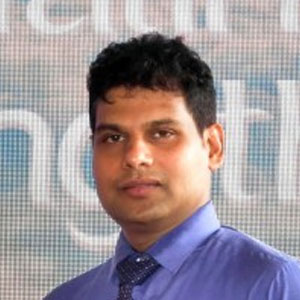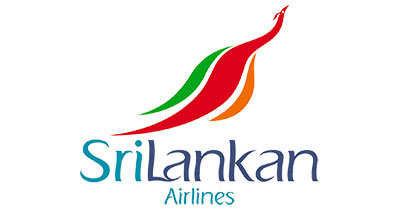 Yanendra Weerakkody
Digital Transformation Lead
SriLankan Airlines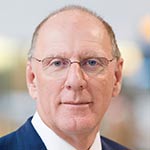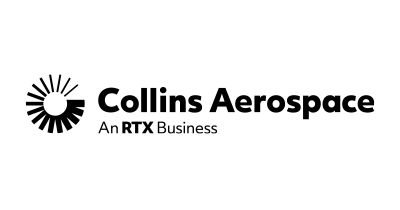 Tony Chapman
Director Industry Affairs, Alliances and Strategic Initiatives
Collins Aerospace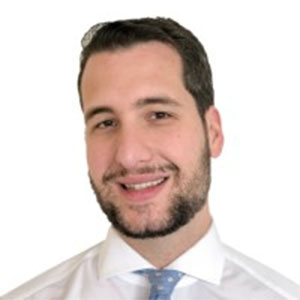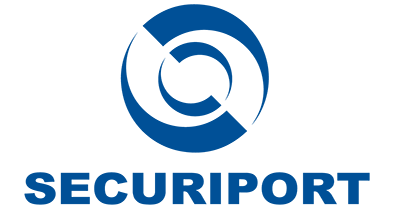 Juan Manuel Segura
Director of Innovation
Securiport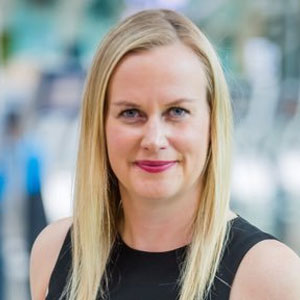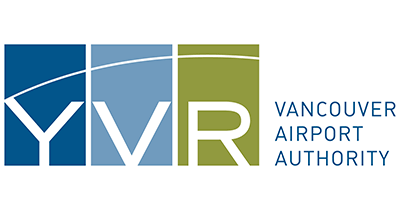 Jenny Duncan
Director of Marketing & Communications
Vancouver Airport Authority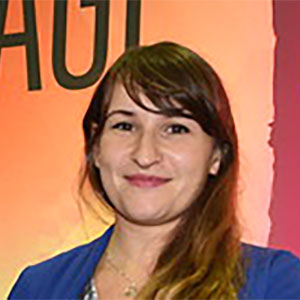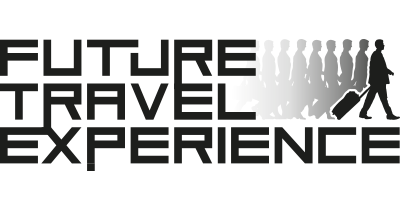 Marta Dimitrova
Editor & FTE Hub Community Manager
Future Travel Experience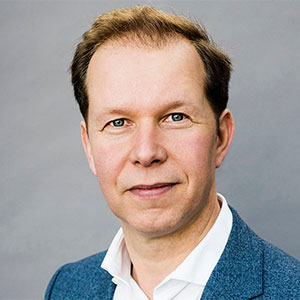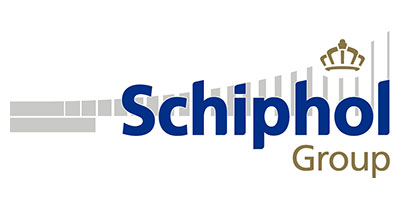 Henk Jan Gerzee
Chief Digital Officer / Innovation Officer
Royal Schiphol Group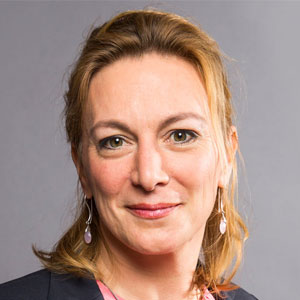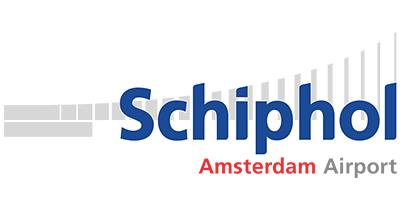 Miriam Hoekstra van der Deen
Director of Operations
Schiphol Amsterdam Airport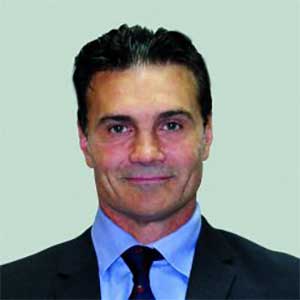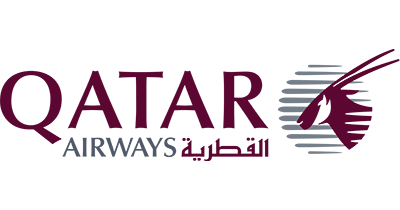 Brad Moore
Senior Vice President Ground Operations
Qatar Airways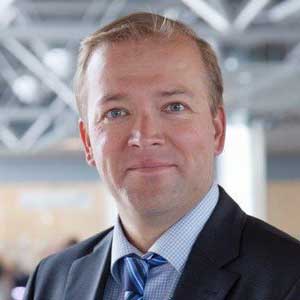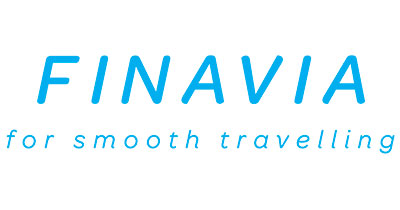 Timo Jarvela
VP Passenger Experience & Processes
Finavia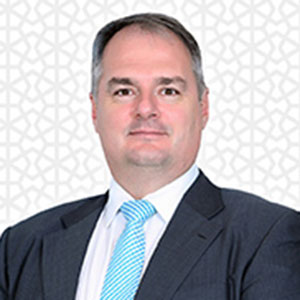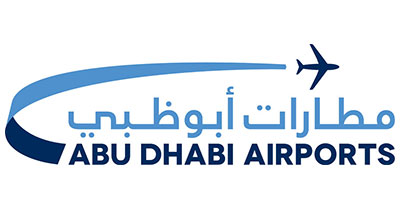 Bryan Thompson
Chief Executive Officer
Abu Dhabi Airports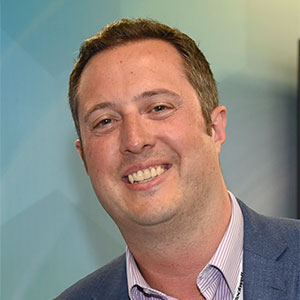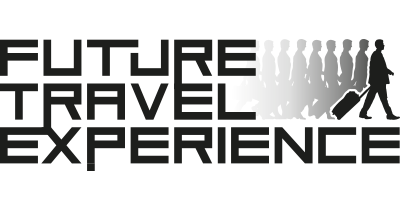 Daniel Coleman
Founder & CEO
Future Travel Experience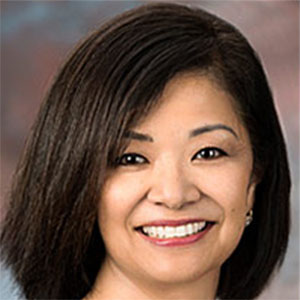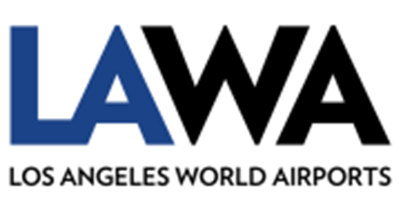 Barbara Yamamoto
Chief Experience Officer
Los Angeles World Airports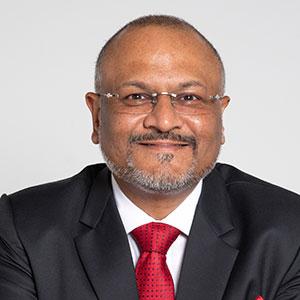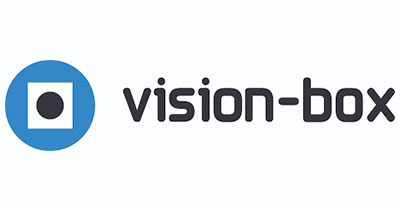 Javed Malik
Managing Director APAC
Vision-Box & FTE Advisory Board Member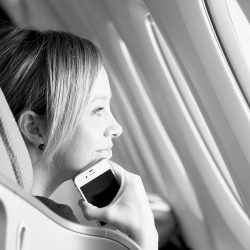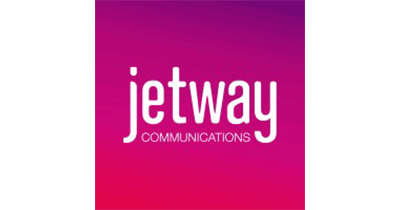 Maryann Simson
Director
Jetway Communications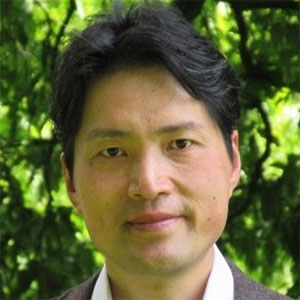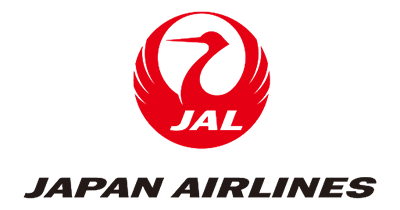 Akira Mitsumasu
VP, Global Marketing & CX
Japan Airlines & Member of the APEX Board of Directors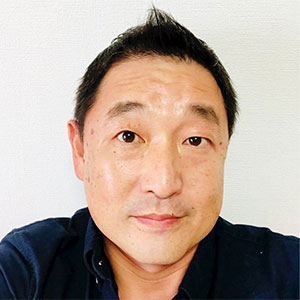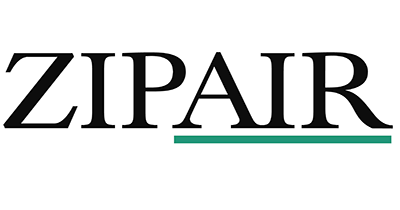 Hide Isomura
Chief Digital Officer
ZIPAIR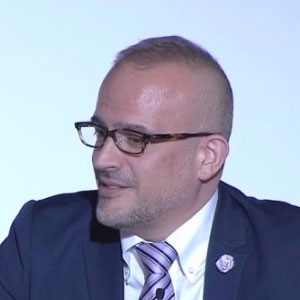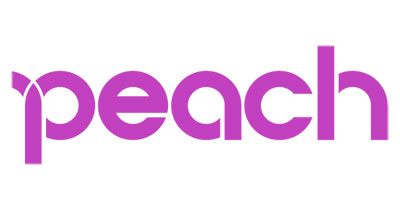 Jose Oller
Executive Vice President Operations
Peach Aviation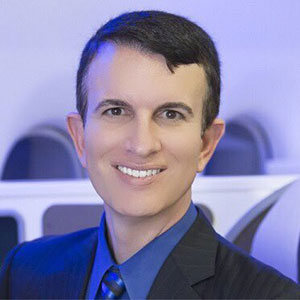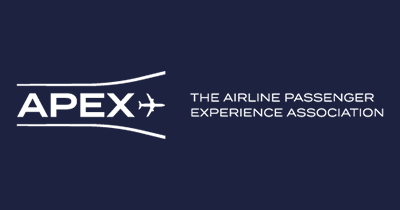 Dr. Joe Leader
CEO
APEX/IFSA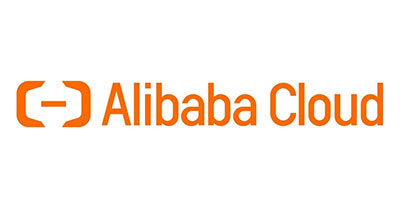 Derek Wang
General Manager
Alibaba Cloud Singapore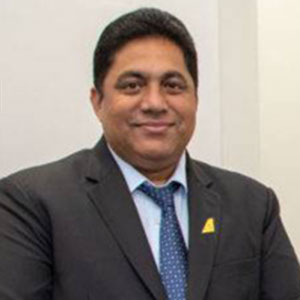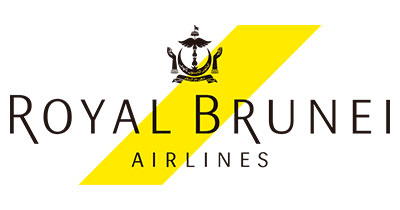 Karam Chand
CEO
Royal Brunei Airlines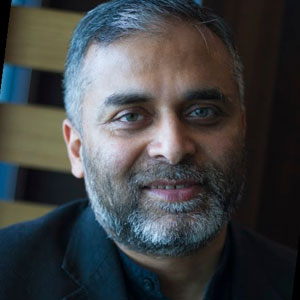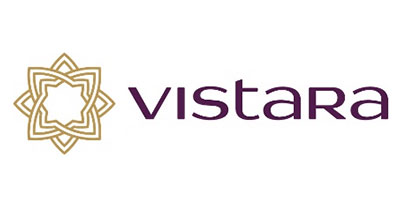 Ravinder Singh
Chief Information & Innovation Officer, Tata Singapore Airlines
Vistara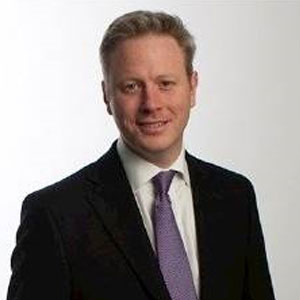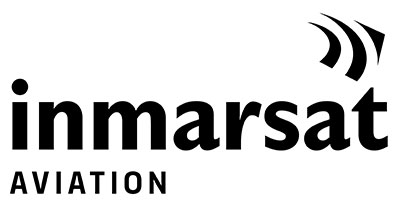 Dominic Walters
Vice President Marketing Communications & Strategy, Inmarsat Aviation
Inmarsat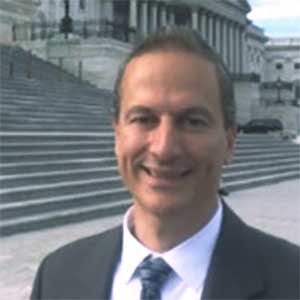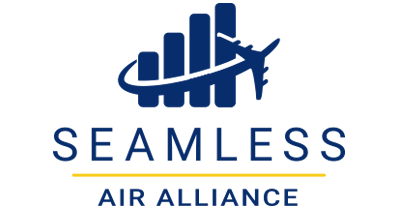 Jack Mandala
CEO
Seamless Air Alliance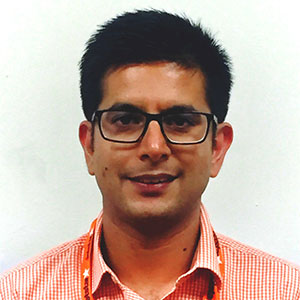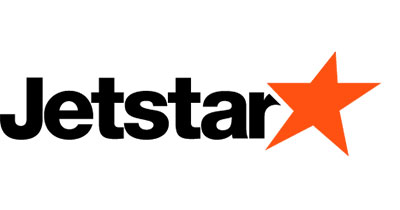 Rohan Kapoor
Regional Manager Asia - Product and Ancillary Revenue
Jetstar Group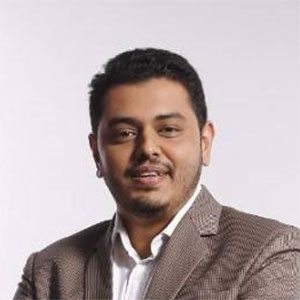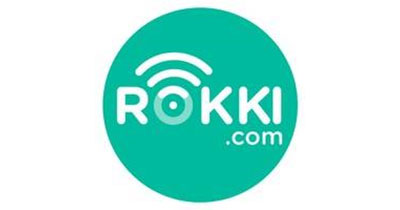 Pavenraj Singh
Head of Commercial
ROKKI Sdn Bhd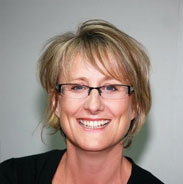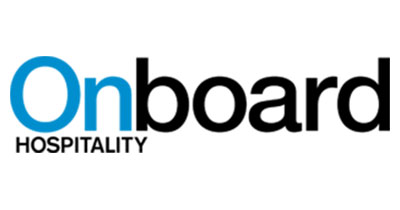 Julie Baxter
Editor
Onboard Hospitality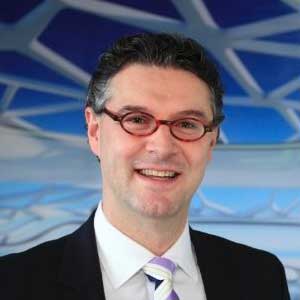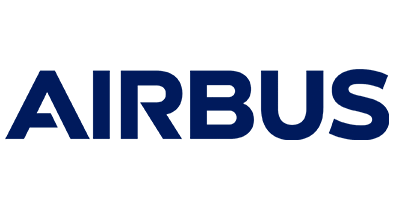 Ingo Wuggetzer
Vice President Marketing
Airbus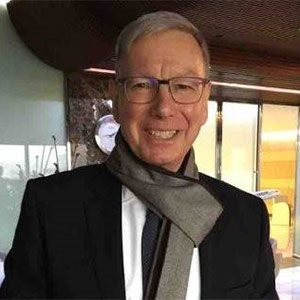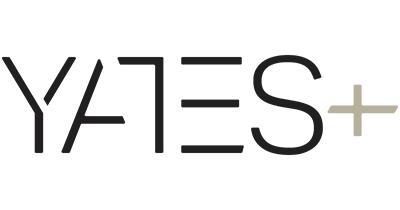 Keith Yates
Chairman
Yates+Partners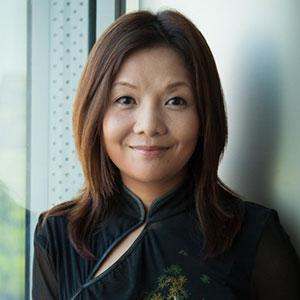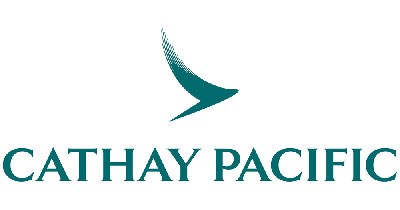 Vivian Lo
GM Customer Experience and Design
Cathay Pacific Airways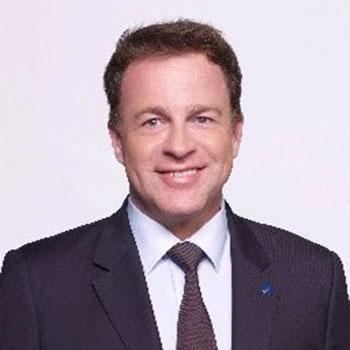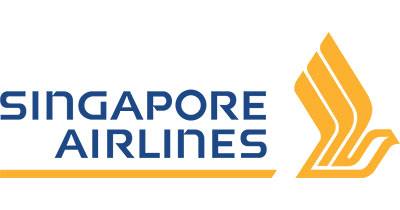 Jerome Thil
VP Digital Innovation
Singapore Airlines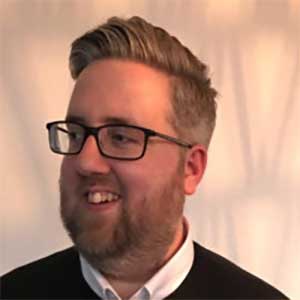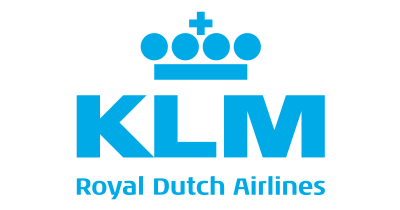 Daan Debie
Director Engineering & Architecture
KLM Royal Dutch Airlines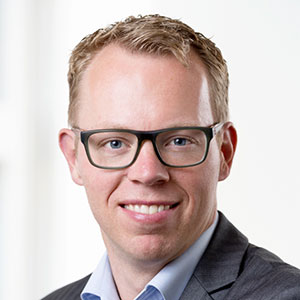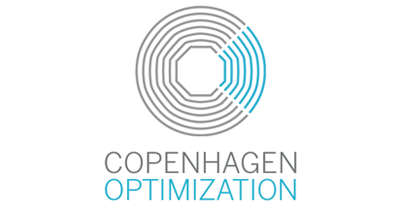 Kasper Hounsgaard
Managing Partner
Copenhagen Optimization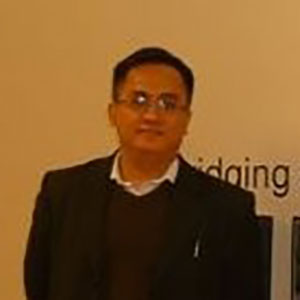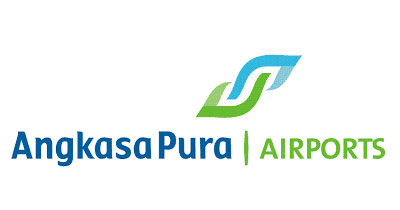 Bima Boediman
EVP of APS Digital
Angkasa Pura Airport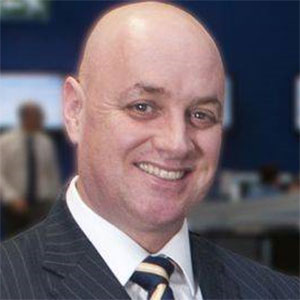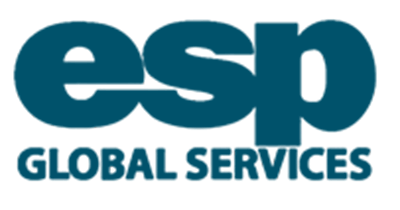 Andy Jenner
CEO
ESP GLOBAL SERVICES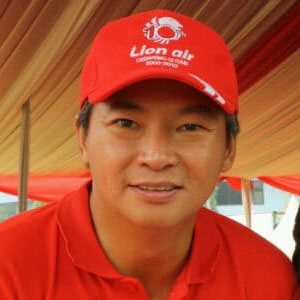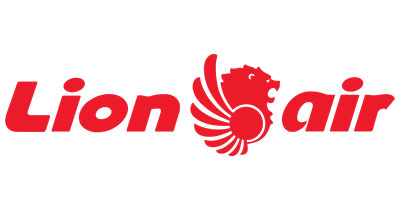 Gunardi Minah
GM Marketing
Lion Air, and Member of the FTE APEX Asia Expo Advisory Board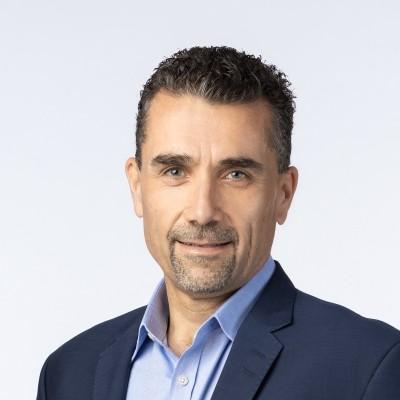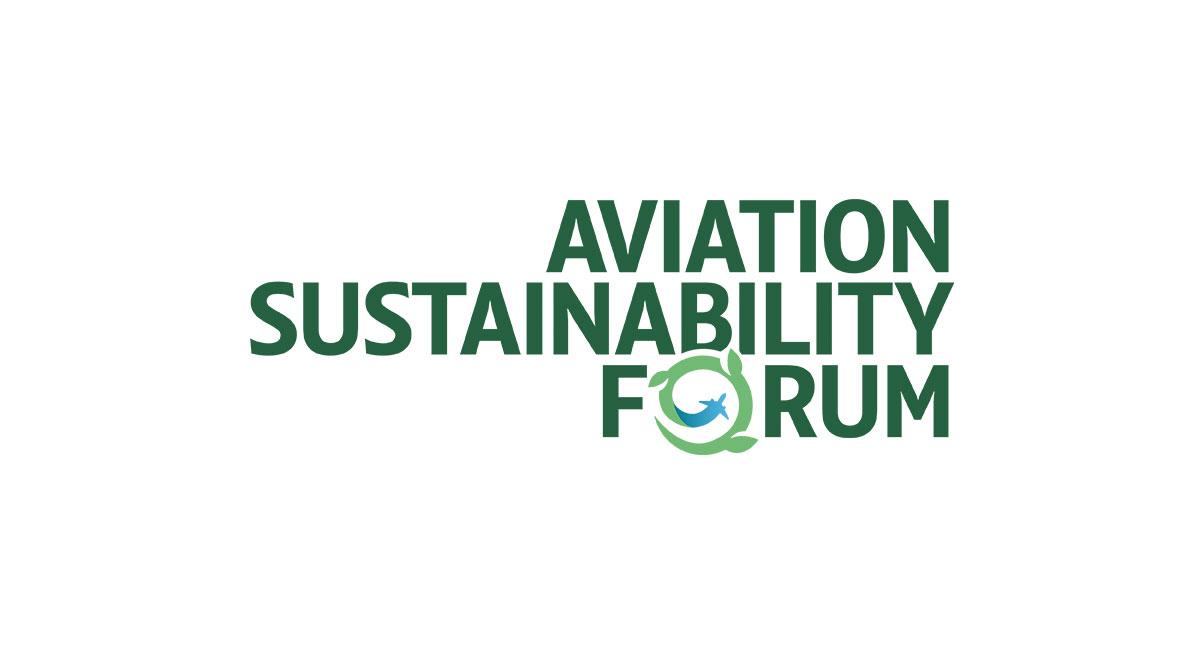 Matt Crane
Group Head, SATS Food Solutions Global Innovation Centre and Founder of the
Aviation Sustainability Forum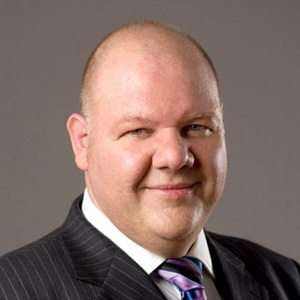 Dino Pertsinidis
Head, Global Supply Chain
SATS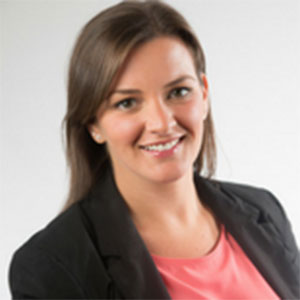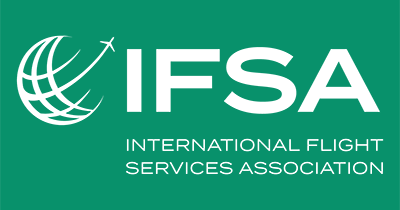 Lauren Costello
Executive Director
International Flight Services Association (IFSA)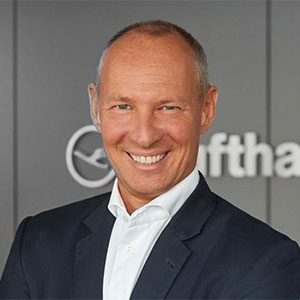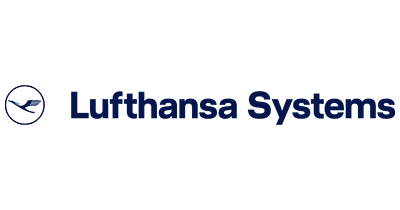 Olivier Krüger
CEO
Lufthansa Systems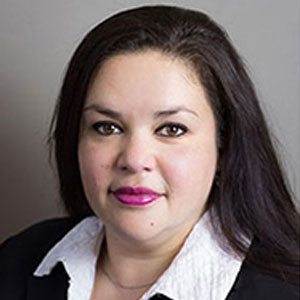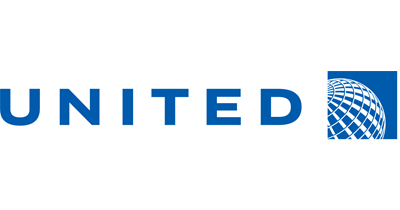 Corinne Streichert
Senior Manager, Inflight Entertainment & Connectivity, Marketing
United Airlines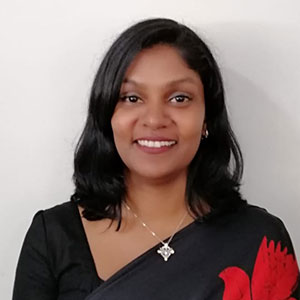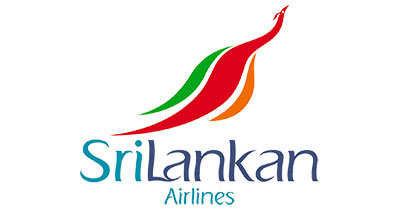 Maria Sathasivam
Manager Product Development
SriLankan Airlines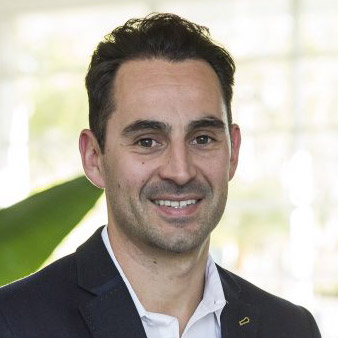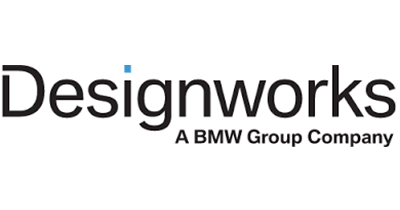 Garen Moreno
Director, Strategic Partnering
BMW Designworks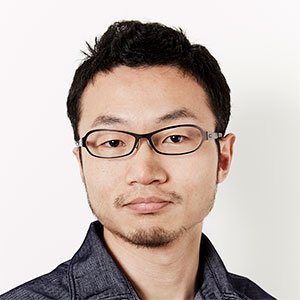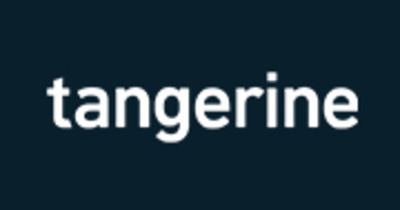 Yuichi Ishihara
Creative Director and Head of Japan Business
Tangerine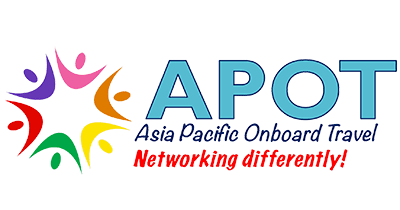 Jeremy Clark
CEO
Asia Pacific Onboard Travel (APOT)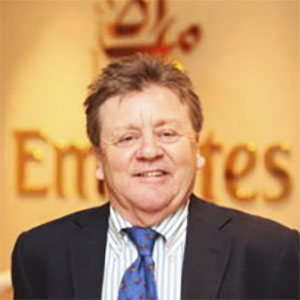 George Banks
culinary consultant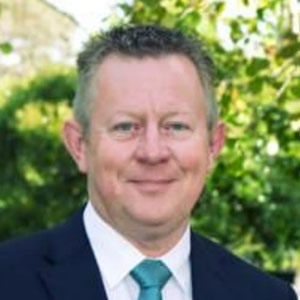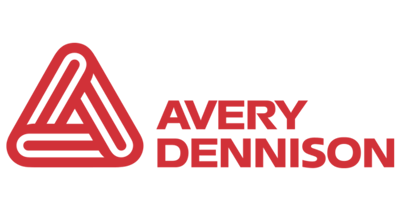 Greg Smith
Market Development Manager RFID Aviation (APAC)
Avery Dennison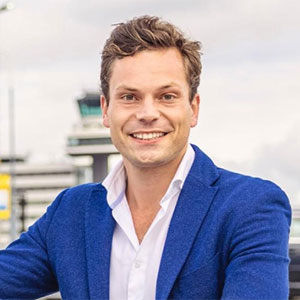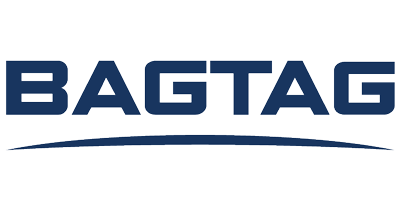 Jasper Quak
Managing Director
BAGTAG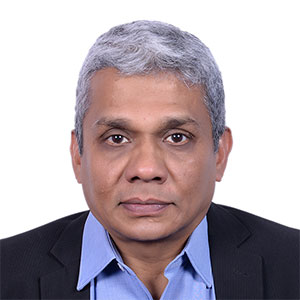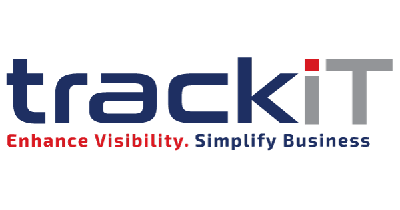 Vijai Nair
Aviation Product Manager
TrackIT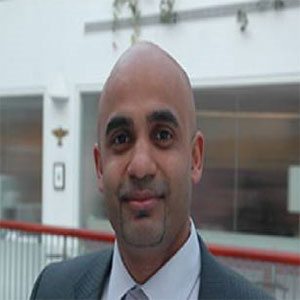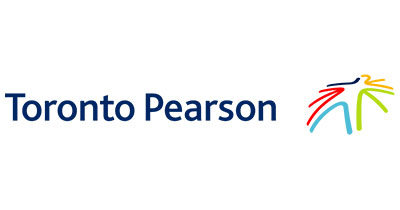 Neal Samuel
Associate Director, Baggage Programs & Projects
Greater Toronto Airports Authority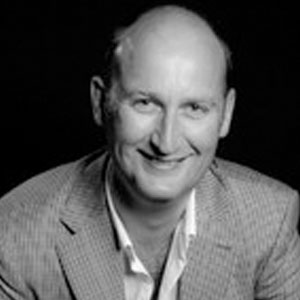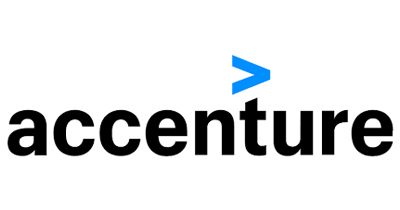 Mike Tansey
AAPAC Travel Industry Leader
Accenture
Airlines & Airports registered to attend 2019 show:
---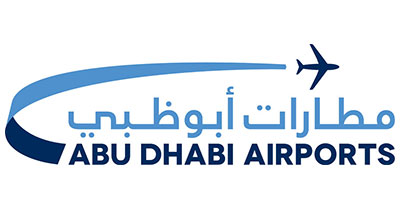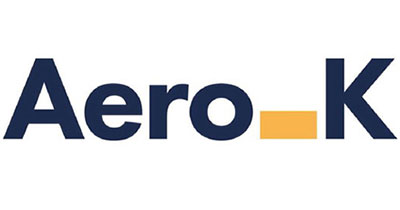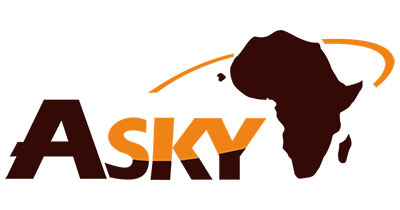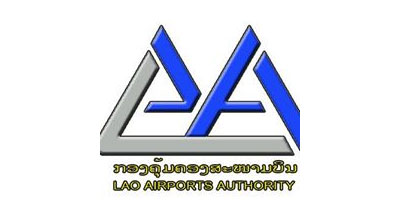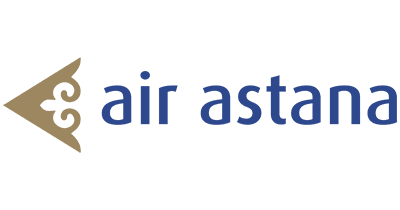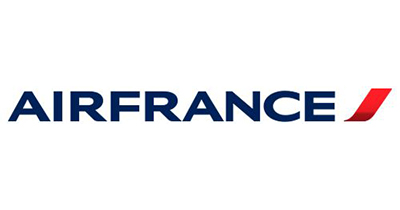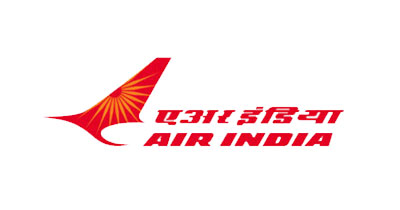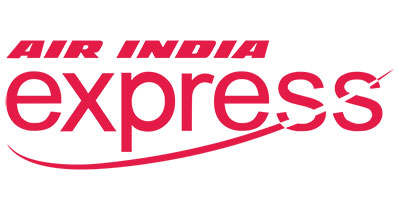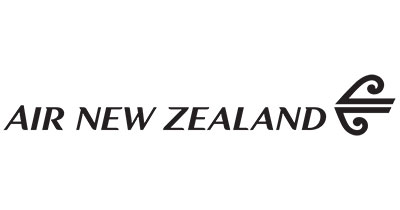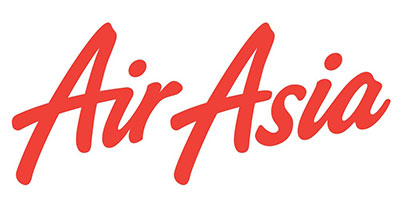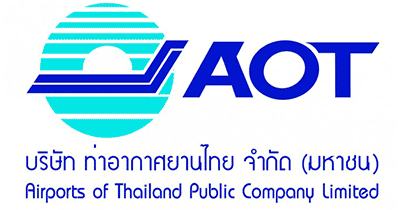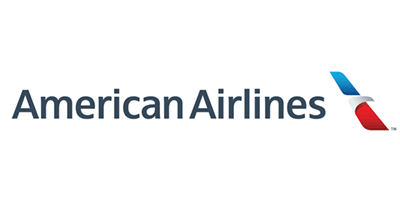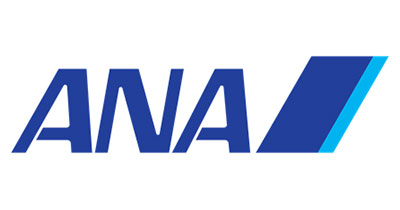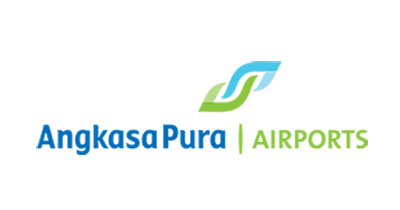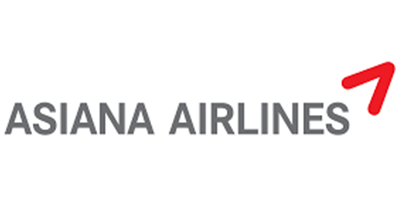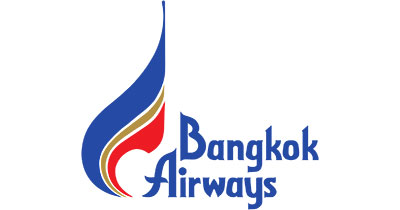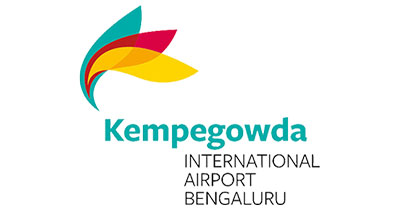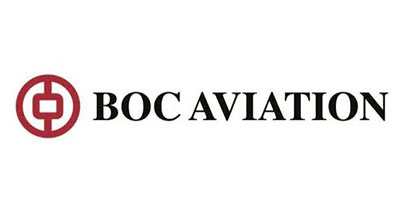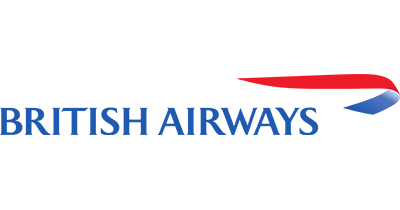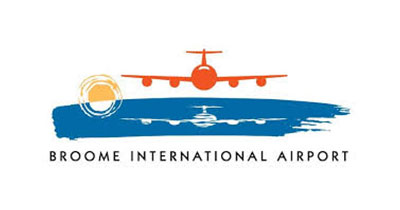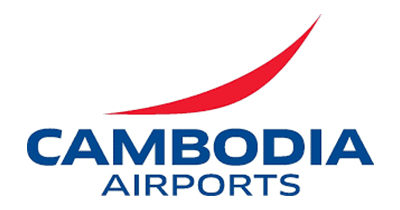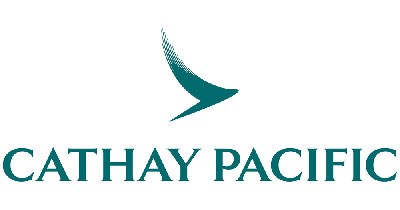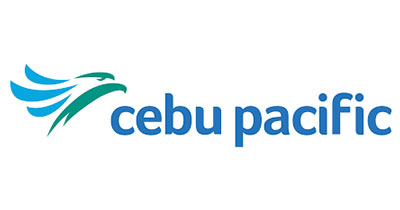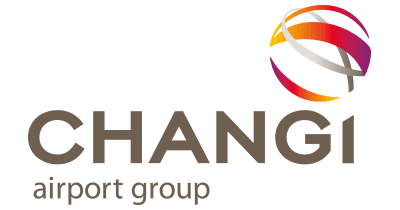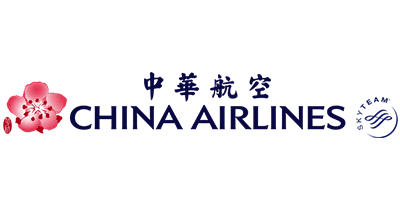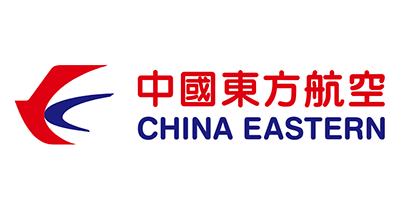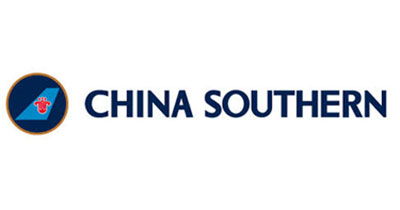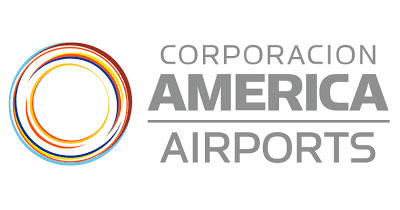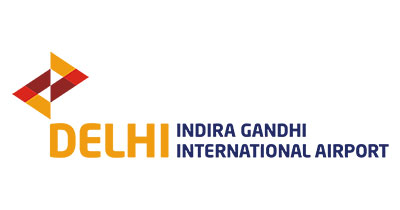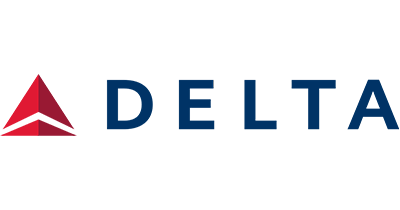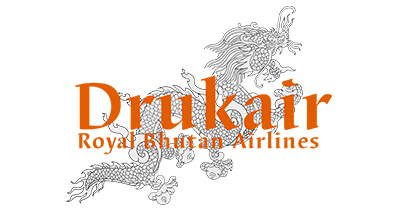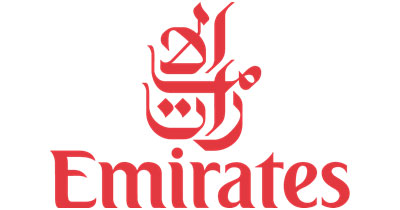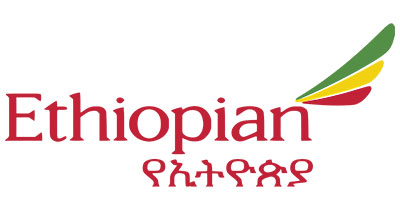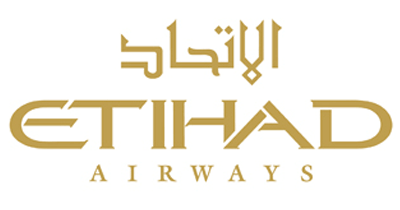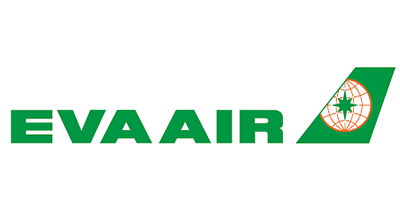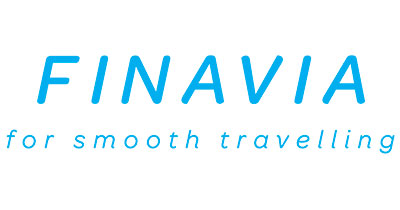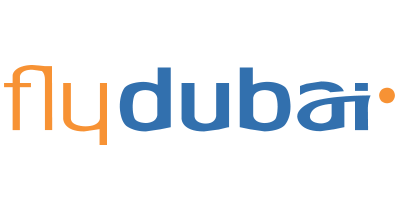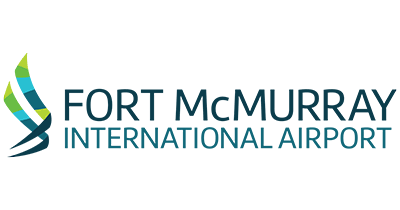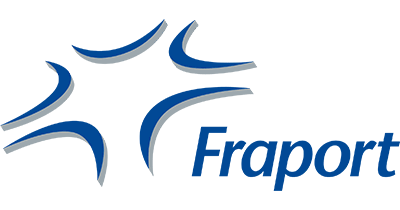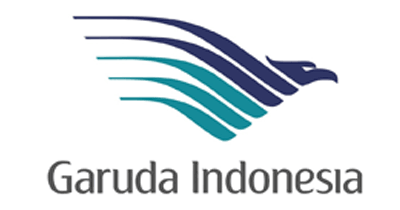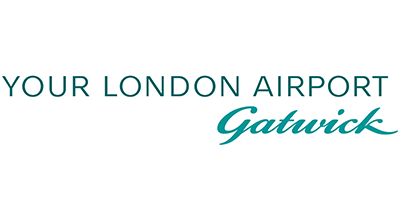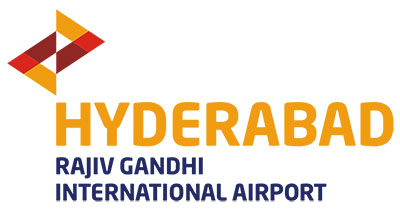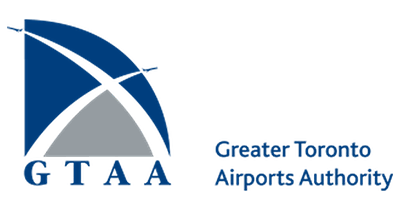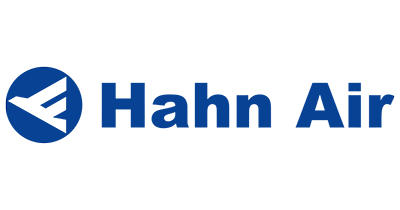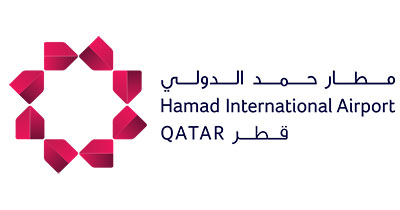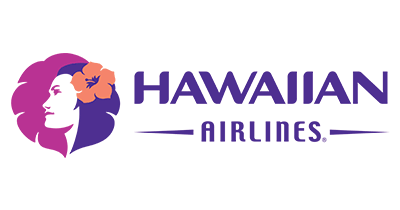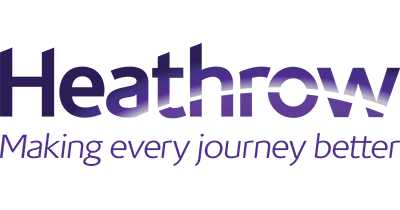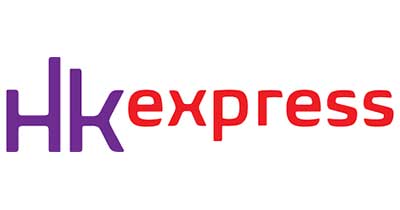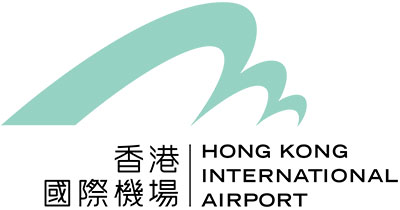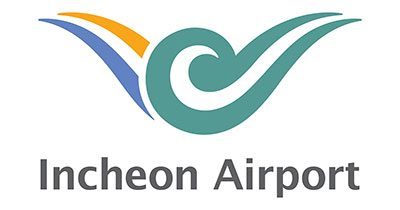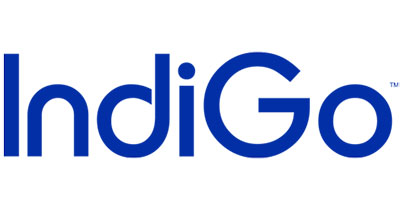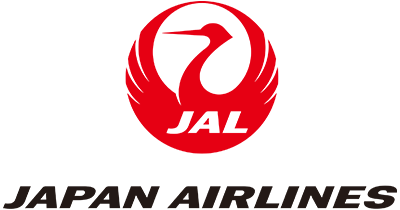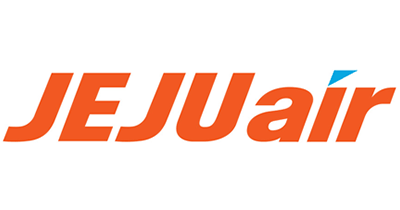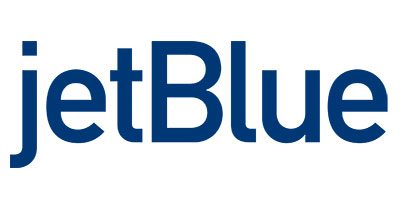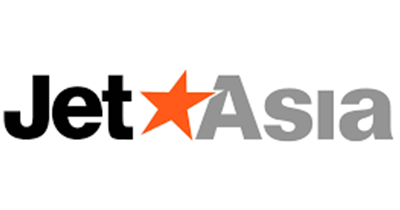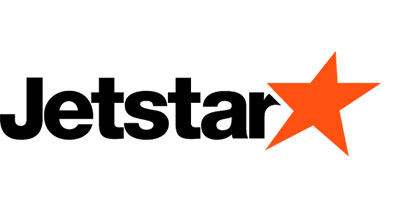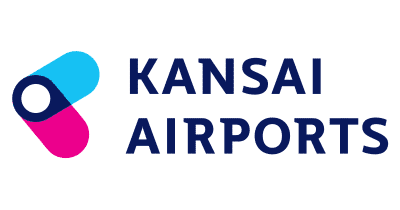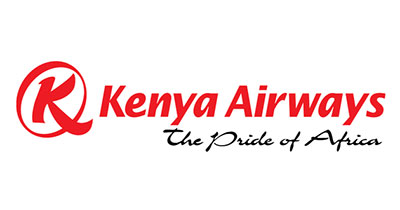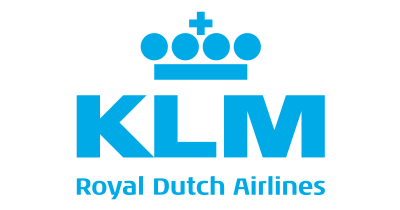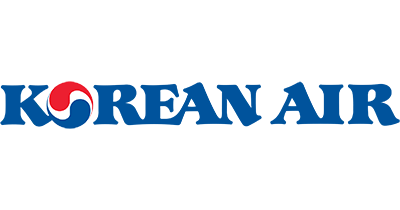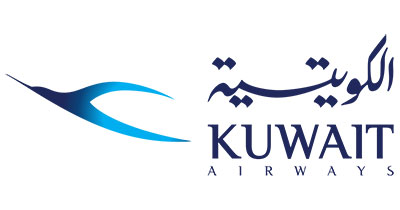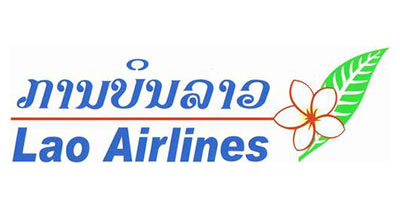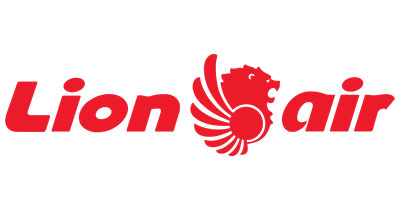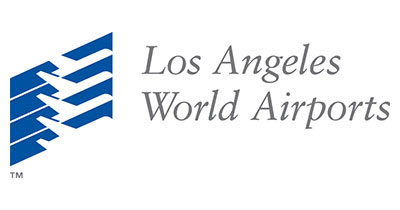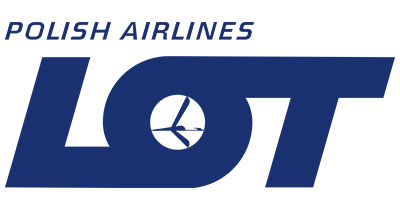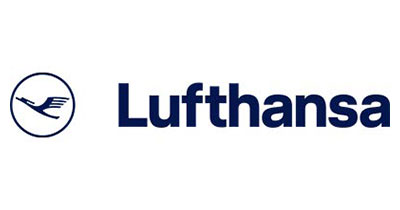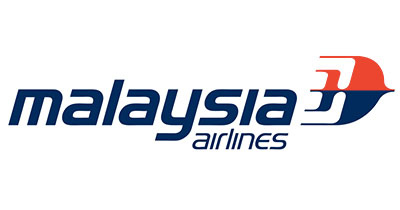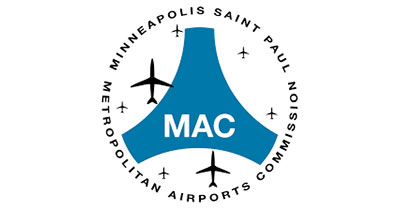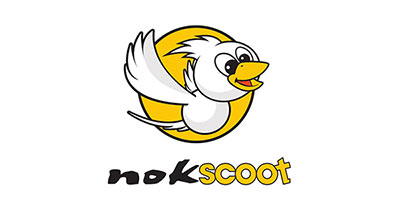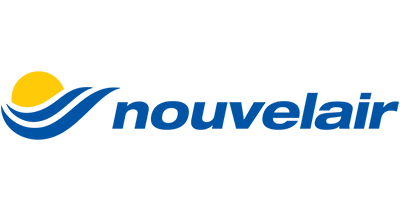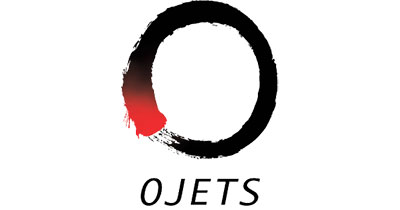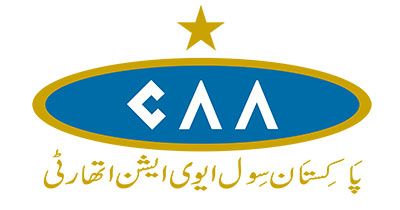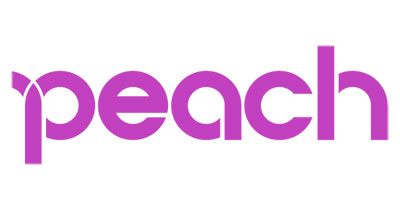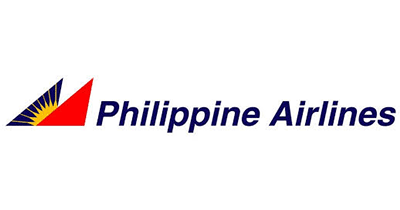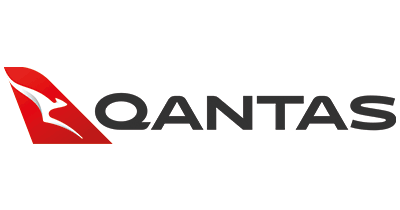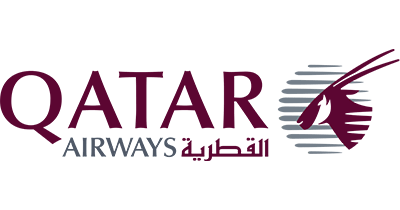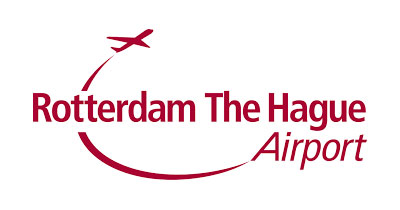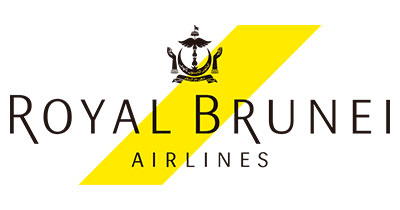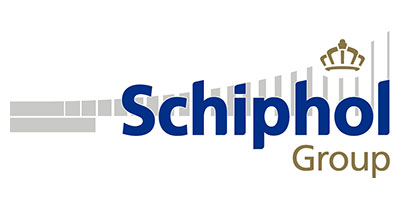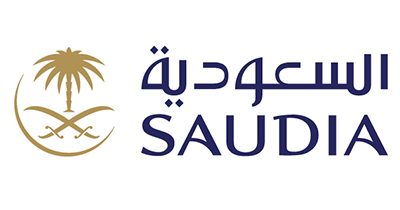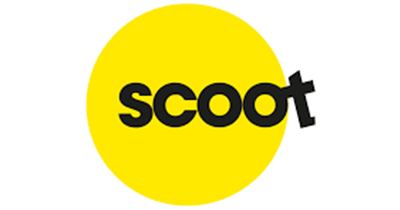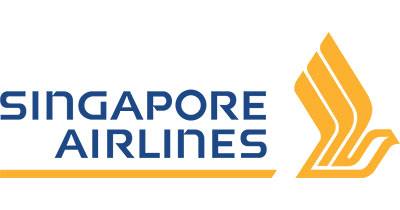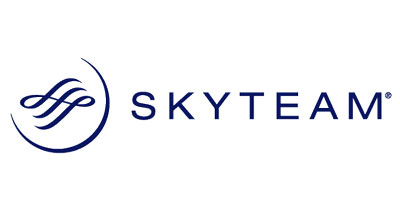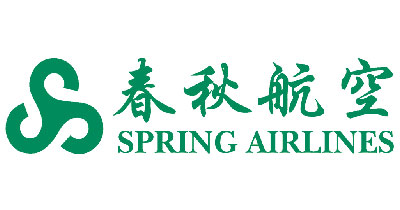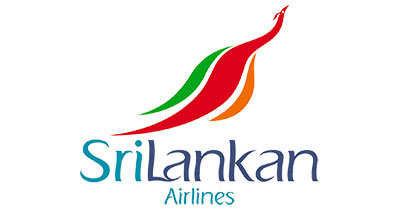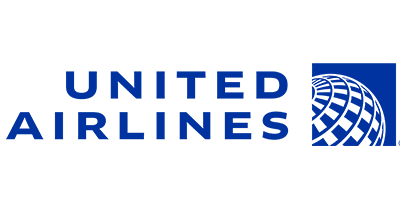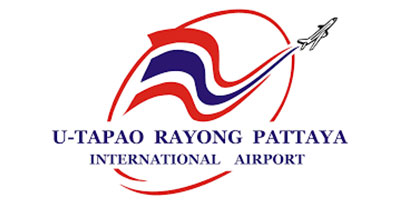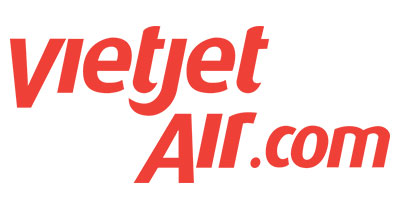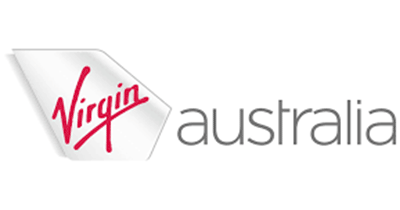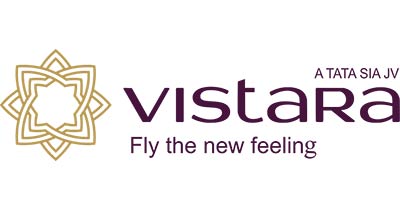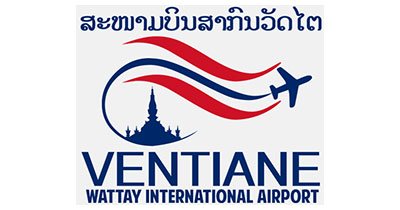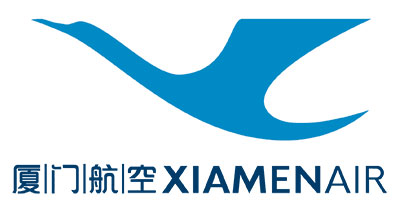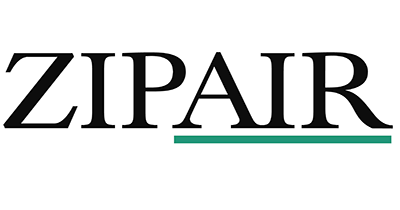 View the full list of organisations that registered to attend 2019 show
15below
24sessions
8020 Communications
A&K Aviation Services
Aa International Co., Ltd.
Aar Engineering Services
Abdullah H Al Mutawa holding Company
Abrisham
Abu Dhabi Airports
Accenture
Accenture Digital
Access-is
Acro Aircraft Seating
ADARA
ADB SAFEGATE Airport Systems
Addison-Andes
Adgrab
Aecom Singapore Pte Ltd
Aero Asia Services Pte Ltd
Aero Enable Co LTD
Aero States Services
Aero-K Airlines
Agara
AGC Asia Pacific Pte Ltd
Agency Fish
Air Asia
Air Astana
Air France
Air India Expess
Air New Zealand
Air Transport World
AirAsia
Airasia Berhad
AIRASIA BHD
Airbus
AirCarbon
Airfi Aviation Solutions Pte Ltd
Airfi.Aero
Airline Airport Consulting Asia
Airline Inflight Services Pte Ltd
Airport Authority Hong Kong
Airport Of Lao
Airports Council International (aci) World
Airports of Thailand PLC (AOT)
AirTraffix
Ajm Jet Management
Akingbade Real FX
ALG Consulting
Alibaba Cloud
All Nippon Airways Co., Ltd.
Allied Tours and Travel
Altalia
Amadeus
American Airlines
Amplify Point
Amsterdam Airport Schiphol
Ana Kansai Airport Co,.ltd./company Plannning
Angkasa Pura Airport
Aot
APEX
Arinc
Aseansights.com
Asia Aero Support
Asia Pacific Onboard Travel [apot]
Asia Technical Services Pte Ltd
Asian Aviation
Asiana Airlines
Asiana IDT
Asiapay Payment Service Pte Ltd
ASKY Airlines
Associate And United Distributors Pte Ltd
Asteam Technology Pte Ltd
Australian Border Force
Auxicom Engineering Pte Ltd
AV Link Group Ltd.
Avery Dennison
Aviafuture
Avian Jets
Avio Thales
Avios Group Ltd
Avis Budget Group
AXA Partners
Axinom
Ayefec Oil And Gas
Bagtag
Bangalore International Airport Ltd
Bangkok Airways Public Company Limited
Bayart Innovations
Beemster Cheese
BeMyWays
Best Business Concierge
Bhutan Airlines
Biz .as
BMW Designworks
Boc Aviation Limited
Boeing Singapore Pte Ltd
BOLLFFEM CONCEPT
Bomanbridge Media
Booka Trip
British Airways
Broome International Airport
B-sign
Burnaby Solutions Pte Ltd
Butterfly Flexible Seating Solutions Ltd
CAG
Cam Ranh International Terminal Joint Stock Company
Cambridge DIgital SG
Canonica Sa
Capillary Technologies
Capital Nomura Securities
Caravelo
Castello Monte Vibiano Vecchio
Catalan Tourist Board
Cathay Pacific Airways
Cebu Pacific Air
Chab Events
Chan Wanich Company Limited
Changi Airport Group
Changi Travel Services Pte Ltd
China Airlines
China Eastern Airlines
China Southern Airlines
CHP Law LLC
Chs Claims Handling Solutions
Civil Aviation Authority of Thailand
CJWA Architects
CJWH Design
Closed-loop Technology Pte Ltd
Collins Aerospace
Comba Telecom
Commtech Asia
Communal
Company
Conpros Gmbh
Contentino Media Llp
Copenhagen Optimization
Corporación América Airports
Corporacion GlobalMundy.SRL
Crimtan
Crowdvision
Cubox
CUSTOM
Custom Hanindo S.E.A.
Cyber Sights Travel Agency.
Dada Infosec Consult Limited
Daifuku Airport Technologies
Damarel Systems International Ltd
Dandeda Foods Ltd
Danne Burger Restaurant
Dassault Systemes
Davidson Capital Research
DBS
DCI Ventures
Delhi International Airport Limited
Deloitte Consulting
Delphina Technik Sdn Bhd
Delta Air Lines
Delta Neutral Pte Ltd
Department of Airport Thailand
Deskelate
DESKO
deSter Asia Pacific
Destination Singapore
DFS
Dhofar Insurance Comapany
Difinitcap Ventures
Director Engineering & Architecture
Diskomat Ab
Display Interactive
Divalux Enterprises (pvt) Ltd
DLA Piper
Dmd
DMD
Dnata
Do Food
Doa
Dormakaba
Drukair
Drukair Corporation Ltd.
Duplex Merchandising Corporation
Durham University
Dutyfreelist
Dvv Media International (asia) Pte Ltd
E Ink Holdings Inc.
EASIER
Easun
Ec Innovations
Edifly - Innovative Software Sarl
eezeetags
eGENTIC Asia Pacific Pte Ltd
Eleather Ltd
Elemis Limited
Elenium Automation
El-Gorethi Enterprise
Embross
Embross Systems Pvt Ltd
Embry Riddle Aeronautical University
Emirates
Encore Inflight Limited
Enterprise Solutions One
EP
Epinion
Equinix Singapore
Equinox Design
ERAU
ESADE Business School
ESP Global Services
Ethiopian Airlines
Etihad Airways
EuroAsia Communication P/l
Eva Airways Corporation (singapore Branch)
Experia Events Pte Ltd
ExploreMaps
Faststream Recruitment Pte Ltd
FeedbackNow by Forrester
Fethr, A Black Swan Company
Financial Alliance Pte Ltd
Finavia
Firefly Airlines
First Data
Flame Distribution
FLP
Fly Firefly Sdn Bhd
flydubai
Focus Management Services Pte Ltd
FORMIA
Forrester
Fort McMurray Airport Authority
Foursquare
Fraport Tav Antalya Airport
FrieslandCampina
FTS
Fusion Inc
Future Travel Experience
G K International
Galileo Watermark
Gambia Tourism And Hospitality Institute
Garibe Travel And Toure
Garner International
Garuda Indonesia
Gategroup
Gatwick Airport Ltd
GB Pro
Gen25
Gentle Holidays Sdn Bhd
Get Group
Getty Images
Gist One Limited
Givex Singapore Pte Ltd
Global C
Global Eagle
Global Satellite
Global Search Partners
Globant
GMR Hyderabad International Airport
Gogo
Gourmet Primo
Grab
Great Art Design & Build Pte Ltd
Greater Toronto Airports Authority (GTAA)
Gunnebo
Hahn Air Lines Gmbh
Hamad International Airport
Harvey Nash Executive Search
Hawaiian Airlines
Hawk Aeronautics
Heathrow Airport Limited
Hegbon Enterprises Pte Ltd
Heinemann
Heroes Networks Pte Ltd
Hitachi Vantara
HK Express
Honeywell
HRS Marketing Pte Ltd
Human Recognition Systems
Hungarocontrol
IATA
IATA Consulting
IBM
Iboardings
IBS Software Pte Ltd
ICM Airport Technics
ICTS Europe Systems
Idemia
IFSA
Images In Motion
Immigration Agency, Taiwan
Impact
In Hadn Guides Ltd
Incheon Airport
Independent Freelance Consultant
IndiGo
Industrial Growth Platform Inc.
Infinite Peripherals
Inflight Vr
Inflyter
InfoCepts
Infologic Nederland
Infologic Pte Ltd
Informatica Sea Pte Ltd
Inmarsat Aviation
Intelsat
Interact Technology Solutions Pty Ltd
International Air Transport Association (IATA)
International Airline Group/British Airways
Intex Company Ltd.
Inventis Capital Asia
Inventis Investment China Ltd
Investment Holdings China Ltd
IOTA Consultants Bd
IRIS
Iris Partners
IT Consultis
IT4AERO
ITC Infotech
Jakay Enterprises
Jamco Aero Design & Engineering
Jamjoom Co.
Japan Aerospace Corporation
Japan Airlines
Jejuair / Ancillary Business Team
JetBlue
Jetstar Airways
Jetstar Asia Airways
Jetstar Group
Jetstar Regional Services
JetStream Aerospace Pte Ltd
JG Tech Innovation
Jiayizhengyou
JSC Aeromar-dv
Juvo Robotics Corp.
Kaba Gallenschütz Gmbh
Kaelis Obs
Kansai Airports
Kaplan Singapore
Keisha Trading (s) Pte Ltd
Kenya Airways
King Power International
Kingsmen Exhibits Pte Ltd
KLM Royal Dutch Airlines
Knowledge Discovery Company Limited
KNOXX Pte Ltd
Koreanair
Krisshop PTE LTD
Kuaiguo Technology Co.
Kuwait Airways
Labbrand
Laboratori Guglielmo Marconi SpA
Laminaar Aviation Infotech
Lantal Textiles Ag
Lao-Japan Airport Terminal Services Co., Ltd.
Lead8 Singapore Pte Limited
Lenso Aerospace
Leonardo
Levitatee Pte Ltd
Lewing Tech
Lexionlu Design Firm
Lift Strategic Design
Limak Construction
Limak Insaat
Linstol
Lion Air
LJS Corporation
LocusLabs
LogicMinds Management Consulting
Los Angeles World Airports
LOT Polish Airlines
Loxley
Lufthansa Group
Lufthansa Innovation Hub
Luggage Teleport
Luna Park Media Pte Ltd
M2mobility Inc.
MACRO KIOSK PTE LTD
Macrokiosk Berhad
Mag Cooperation
Magellan Aviation Group
Mages Studio
Magnetic
Maku Free Zone
Malaysia Airlines
Marfo
Marubeni Corp.
Marwa Enterprises
Maybank
Maybank Singapore
Mediagates 360 Pte Ltd
Metrans, Llc
Metropolitan Airports Commission
Mg Travels Pte Ltd
Michael Page
Midas Asia
Midi Technologies LLP
Mindflow Partners
Ministry of Transport Singapore
Mitsubishi Electric Information Systems Corporation
Monex Financial Services
Montrose Corporate Travel
Monty's Bakehouse UK LTD
Morgan Stanley
Motive
Motorola Solutions Singapore
Mott Macdonald
Msc Crociere Spa
MSC Sittipol Co., Ltd.
M-Solution Co., Ltd.
MSTS
MSY
Myriad
MyrLabs
NACO
Nafla Pacific
National Institute For Aviation Research
National University Of Singapore
Ncs Pte Ltd
NEC Asia Pacific Pte Ltd
NEC Corporation (Thailand) Ltd.
NEC Display Solutions
Netronix, Inc.
Network Operation Solutions
Neuhaus Chocolate
Neural and Neutral Pte Ltd
New World Loyalty
Nexmo
NGDATA
Ngee Ann Polytechnic
Nihon Unisys
Nokia
NokScoot Airlines
Norbar
NordicID Ltd
Northsea Dental
Nouvelair
Nugit
OAG Aviation Worldwide
OCBC Securities Pte Ltd
Occ
Octopus Retail Management
OFX
Ojets
OJets Pte Ltd
Onboard Hospitality
One Bag Tag
Onepoint
OneWeb
Openjaw Technologies
Oracle
Orange Business Services France
Origin Projects Ltd
Origo Software
Orvec International Ltd
Ourhome
Oyo Hospitality
P.t.air Cargo Co.,ltd
PAGOF TRAVELS AND TOURS
Pakistan Civil Aviation Authority
Palo It
Panasonic Avionics Services Singapore
Panasonic System Solutions Japan Co.ltd
Passport Sytems
PaxEx.Aero
Paytomat
Peach Aviation
PenetoLabs Pvt Ltd
Penta Security Pte Ltd
Phar Partnerships Malaysia
Philippine Airlines
Plaza Premium Group
Plug And Play Tech Centre
Pratt & Whitney
Prehkeytec Gmbh Germany
PressReader
Prestop
Promoline srl
Pt Gmf Aeroasia, Tbk.
PT. Tritunggal Dirgantara Maju
Purpose Made Solutions Limited
Q&E Advertising
Qantas
Qatar Airways
Qonda System Pte Ltd
Quest Plus
Quieton Sleep
Regula
Relx
Republic Polytechnic
RESA Thailand
Rhema Design
Rhtlaw Taylor Wessing
Richardson Electronics
RIFF
Riviera Events
Robin.ai
Rockwell Collins
Rolls Royce Singapore Pte Ltd
Rolls-royce
Rotterdam The Hague Innovation Airport
Royal Brunei Airlines
Royal Schiphol Group
Runnto
Saei
Safran Cabin Equipment
Saitama University
Salon Films
Sao Bac Dau Technologies Corporation
SAP
SATS
Satu Dapur Food And Beverages
Saudia
Sca
Scala Asia Pacific
Scarabee Aviation Group Germany GmbH
Schiphol Amsterdam Airport
Schiphol Group
Schneller Asia Pte Ltd
Scoot Tigerair Pte Ltd
Seab
Seamless Air Alliance
SEC(S) Pte. Ltd.
Securiport
SEIKODO Corp.
Service Quality Centre
Servo Dynamics Pte Ltd
Shanghai Easun Group Imp&exp Co.,ltd
Shenzhen Lewing Technology
SHIZUOKA PREFECTURAL GOVERNMENT OF JAPAN
Sia
Siemens Logistics Pte. Ltd.
Sigmaxyz
Signal Lamp Entertainment
Silver Wolf International
Silvia Mogas
Sin Hiap Aik Pte Ltd
Singapore Airlines
Singapore Institute Of Manufacturing Technology
Singapore Polytechnic
Singapore Tourism Board
Sinosecu Technology Corporation
SITA
Sitaonair
Sk Telink Corporation
Skinny Genie Gluten Free
Skk Chelsea
Sky Ict Public Company Limited
Sky Star Services Srl
Skygate
Skyteam
Smarte Carte Singapore Pte Ltd
Smartrac Technology
SMU
Sojern
Sola Airline Cutlery B.V
Somapa Information Technology
Sopra Steria
Spafax
Spring Airlines Pte Ltd
SriLankan Airlines
SriLankan Catering
ST Aerospace Engineering Pte Ltd
ST Electonics (Info-Software Systems)
ST Engineering Aerospace
ST Engineering Electronics
ST Engineering Ventures
St Joseph's Institution, Singapore
Stamford Land Group
Starburst Accelerator
Steel Advisory Partners
Stellar Entertainment
Stellar Inflight Pte Ltd
Stratacache
SuccessGlo Pte. Ltd
Suchi Ms Ltd
Surbana Jurong
Swissport International Ltd.
Tableau
Tags Global Limited
Tangerine
Tata Communications Limited
Tata Singapore Airlines Vistara
TAV Technologies
TC INTELLIGENT
TEGABOD NIG LTD
Telkom University
Temasek Polytechnic
Templemere Pr
Terrapinn
Tetis Travel
TFWA
Thales
Thales Solutions
The Korea Development Bank
The Times Of India Group
Top Asian Travel Jsc
Trace Consulting Ltd.
TrackIT
Transavia.com
Travel Agent
TravelAsiaTV.com
Travelsky
Treasury Consulting Group (TCG)
TripSimian Digital Travel Industry Solutions Pte. Ltd.
TTG Asia Media
TUBES - Wines & Spirits by the glass
Turnkey Group
Twinery
Twinery - Innovations By Mas
UFA Inc.
Uib Holdings Pte Ltd
ULAVI Technologies PTE. LTD.
Unilever
Unisys
United Airlines
United Technologies - Digital Accelerator
United Technologies
University Of Technology
Upgrade Pack
Utalk
Utapao Rayong-pattaya International Airport
Utc
Vancouver Airport Authority
Vanderlande
Variflight
Vedaleon Technologies
VERSA
Viasat
Vietjet Air
ViewTag LLC
Virgin Australia
Vision-Box
Wallies Services
WAND TECHNOLOGY LIMITED
Wattay International Airport
Weitaige
WESSCO
Workato
World Vision Infotech Pvt Ltd
Worldpay
Worldwide GSA Pte Ltd
Wt Partnership
Xiamen Airlines
Xovis
Yates + Partners
Yilu (Lufthansa Group)
Yugen Travel
Zen Exhibits International Pte Ltd
Zero G Design Pte Ltd
Zibo Rainbow
ZIPAIR
Zoom Tech Pte Ltd
FTE-APEX Asia EXPO 2019 event gallery
Why be part of FTE APEX Asia Expo?
Delegate and exhibitor testimonials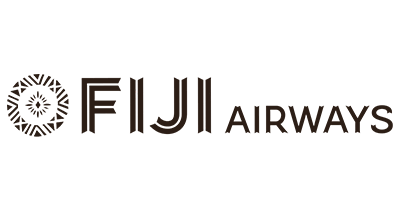 "It has been amazing. Connectivity and personalisation are two of our key objectives for 2023 and we're seeing so much of it here at the expo, which has been so great for us. We're really grateful that we had the privilege to come here. We've already decided to attend next year."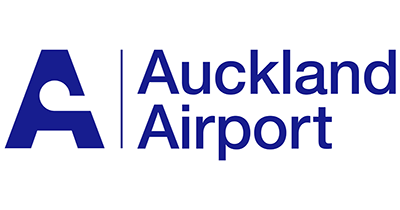 "FTE APEX Asia Expo has been fantastic – it has been incredibly stimulating, with lots of great ideas, interesting people and fantastic talks, so there's really a lot to take home and think about. The exhibition has had some fantastic suppliers and a lot of companies I didn't know before. I'm already looking forward to coming back next year."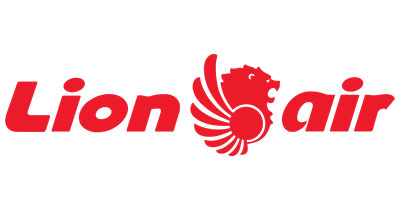 "It has been excellent from a networking perspective because I get to make new connections and at the same time learn about new digital technology and customer experience innovation. This is my third time attending FTE APEX Asia Expo and I look forward to coming back in 2023."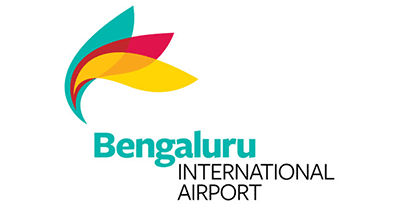 "I'm a big supporter of this show because at its heart is a desire to bring industry stakeholders together not only to view the latest products and services, but to share experiences and expertise with one another, and to collaborate for the benefit of the wider air transport sector."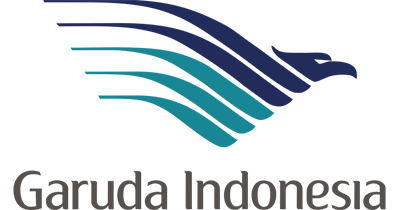 "The expo has been an amazing experience. I really love it, as I have made many new connections… We have found a diverse range of potential partners to work with here."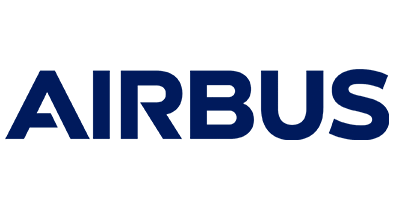 "It was very inspirational to be back in person and have the chance to meet many people from within the aviation ecosystem. It has been a fantastic event with great discussions and exchanges on the various panels. We need this kind of event to bring all of the ecosystem partners together and find solutions that support everybody."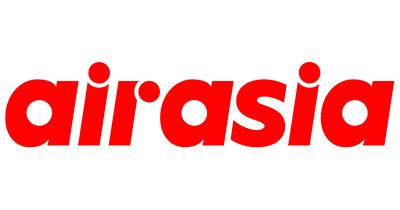 "It's a great experience to be at this expo, where the exhibitors are showcasing what passengers would like to have in the future. This event is very good because it gives airlines the opportunity to see what's coming in the future, so we can improve the passenger experience."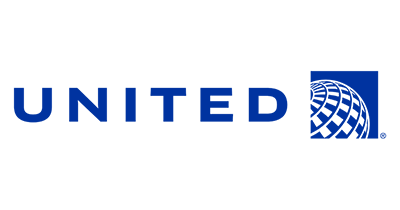 "My experience at FTE APEX Asia Expo has been great this year. We've been able to see many companies that offer innovative solutions. One of the most valuable things is making connections with airports and other airlines, and people who are trying to solve a lot of the same problems that we're trying to solve."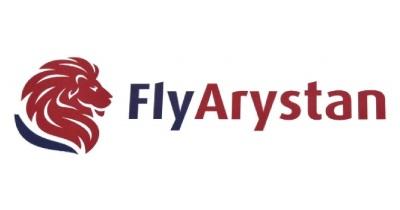 "The event has been very effective for us. The conference sessions have been interesting. We have had the opportunity to see which initiatives other airlines are working on right now and perspectives from different markets. The exhibition has also been very interesting – we have seen a lot of vendors from different areas. You can find solutions for airports and airlines. It's our first visit to FTE APEX Asia Expo and I hope to be back."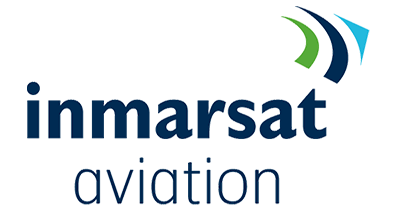 "The expo this year has been excellent. We've had some great visitors to the stand – the quality and depth of the visitors that we've had has been absolutely top-notch, so we're very pleased with the last couple of days and what we've achieved here… We very much look forward to being back at FTE APEX Asia Expo 2023 – it's been a wonderful show here and I'm sure next year will be even bigger and better."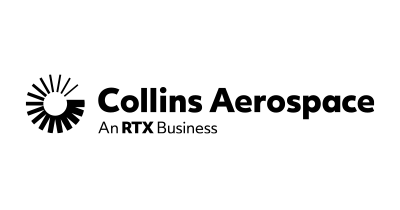 "We've enjoyed the show, the traffic has been incredible, and we've had very interesting discussions with our customers and partners. I'm surprised with the quality and quantity of visitors to our stand – both have been beyond our expectations."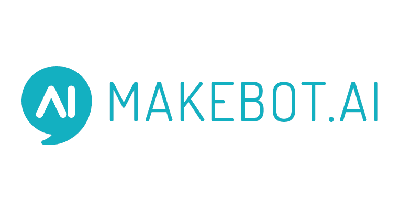 "Our experience here has been amazing. It's our first time here and we're really grateful to be exhibiting. The number and quality of visitors to our stand has been very amazing – we've been able to make a lot of connections. After every conference session there has been a lot of people coming by our booth, so we're very satisfied. Based on our experience this year, this is a very worthy event to come back to."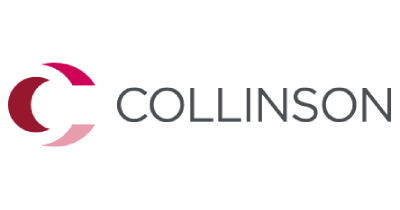 "The experience here has been great. I've really enjoyed looking at the new innovations on the stands that are here, as well as the opportunity to showcase our own business. The number and quality of visitors to our stand has met our expectations – from our perspective, it's much more about the quality of visitors and we're very pleased. We've had some really good dialogue with some very senior people in the industry."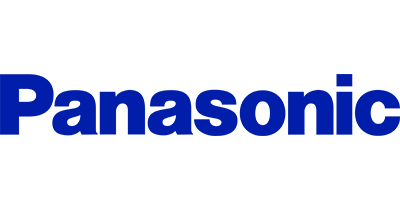 "The expo has given Panasonic a unique opportunity to interact with Asia's leading airlines. We've been able to have meaningful conversations with key customers in the region about the Internet of Me experience we're offering through our NEXT IFEC platform. We've also been able to get real, tangible feedback about future technologies like biometrics that have the potential to even further improve airline efficiency and passenger engagement. All in all, it's been a tremendous success."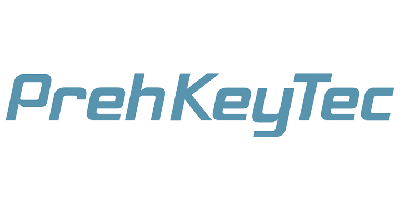 "The show has been very interesting, and it has been good to see friends, partners, customers and potential customers face-to-face. We have had a busy show and we are very satisfied with the leads and conversations. The networking opportunities are always a highlight. We have booked again already for next year."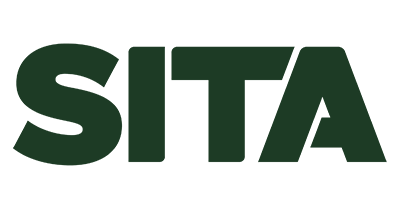 "We've got some good traction at the event, with some good footfall at the stand… We've had a strong presence in the exhibition this time and look forward to having one next year as well."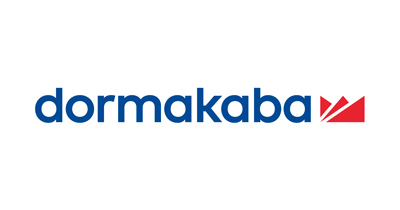 "It's good to meet people face-to-face again, which is very good in terms of collaboration. The audience coming to our booth is very diversified – we've had airlines, airports, agencies and authorities, so it's a very positive audience we're seeing here. The networking opportunities and social events are very good – there's a very relaxed atmosphere. We will be back next year for sure."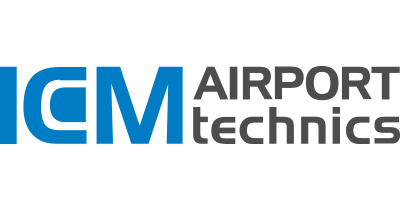 "It's been a good experience here at FTE APEX Asia Expo. It's so good to be together again meeting face-to-face with colleagues, friends and potential clients. We have had some good quality conversations. The networking opportunities and social events are always good. I've attended a few conference sessions and found them very interesting and engaging. We will be back next year."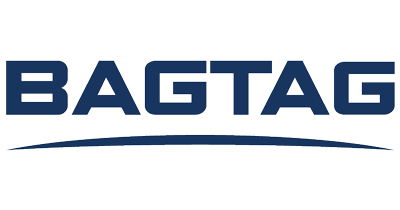 "The experience here was definitely very good. It's great to be back and see everyone again. We've had a lot of visitors to our booth – I was impressed, it was even better than expected. The networking opportunities and social events have been very good, and I love the new event app that FTE is using. I have already booked our booth for next year."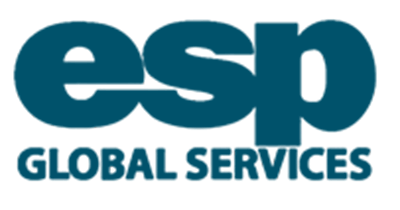 "It's been great to show what we do to first-time customers and also to maintain that presence with our existing customers and build on those personal relationships. It's also been great to look around the exhibition and see what's coming next. The walk-ups to the stand have been very positive as well, so hopefully there's plenty of business to come afterwards."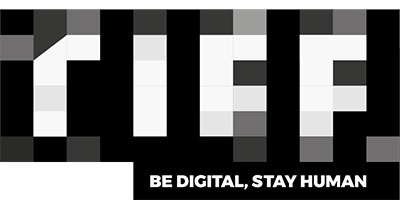 "Our team had the opportunity to showcase an entirely new omnichannel approach that matches the changing customer needs. On top of that, we also spoke to hundreds of professionals from the aviation industry and beyond, sharing our expertise in digital customer care and our self-service solution. Together with our partners, Gen25, M2mobi, Prestop and 24 sessions, we had an extremely insightful experience at the Expo."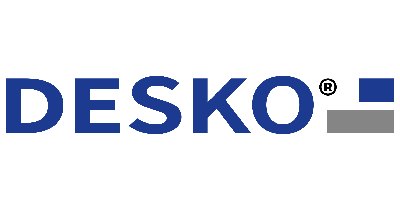 "It has been a very good networking experience. This is a show that all of the leading suppliers and integrators have to attend – it's a "go to" show for the aviation industry."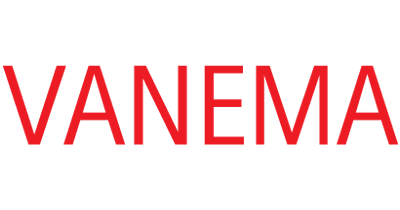 "The show has gathered the key target market of airlines who we wanted to meet. It's good that the show is dedicated to both airlines and airports because we can offer both in-flight seats and seating for airport lounges, so we've had a couple of airports stopping by too."
---
Travel & Accommodation
Perfect Location
Marina Bay Sands Expo & Convention Centre, 8-9 November 2023, Singapore
Singapore is a highly appealing and accessible destination and a reference site for customer experience excellence. In addition, the iconic Marina Bay Sands offers world-class event facilities, ultimate luxury and breathtaking views across the city.
More information

Awards
FTE & APEX Asia Awards
Recognising the most customer-centric airports and airlines across Asia and Oceania
FTE APEX Asia Expo will host regional awards ceremonies led by both Future Travel Experience (FTE) and the Airline Passenger Experience Association (APEX).
More information

Networking
FTE APEX Asia Expo Networking
Event app and attendee engagement platform
Driving new collaborations to support industry progress is at the heart of the event, and our intelligent event app is designed to help enable this.
More information
FTE APEX Asia Expo registration
Find out FTE APEX Asia Expo 2023 registration options
Book your booth
Exhibit your product or service. Contact our team to discuss the opportunities available: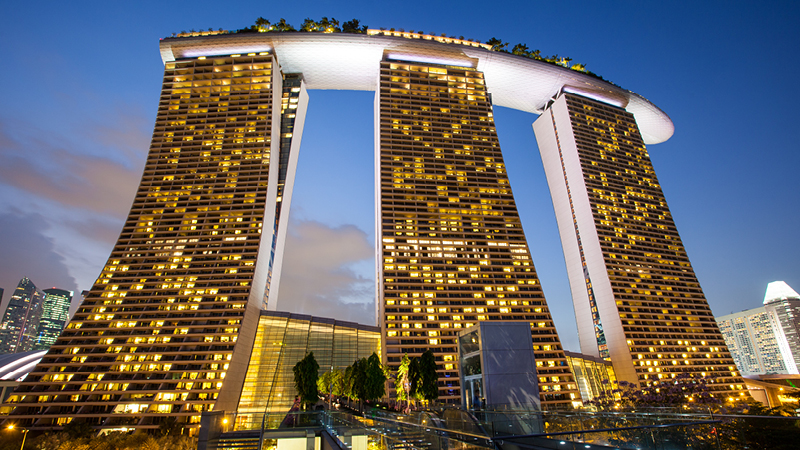 Vital Event Information
FTE APEX Asia Expo 2023 is Asia's biggest free to attend passenger experience and business performance expo for the air transport industry. It provides an unrivalled platform for the industry's most innovative product, service and solution providers from across Asia and beyond to showcase their latest products and concepts designed to help airlines and airports improve end-to-end customer experiences, reduce costs, increase revenues, and enhance sustainability and operational efficiency.
Event

FTE APEX Asia Expo 2023

Date

- November 2023

Location

Marina Bay Sands Expo & Convention Centre,Singapore