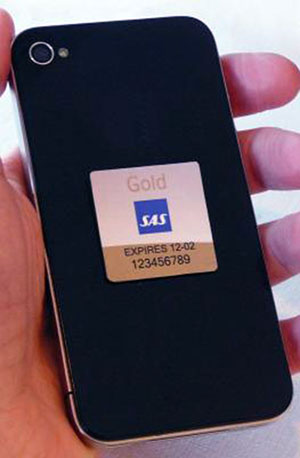 In recent years, Near Field Communication (NFC) technology has been identified as having the potential to completely revolutionise the future travel process. From check-in and boarding, to payment and passenger tracking, the possibilities that could be brought about by the widespread adoption are considerable.
While trials have been carried out to test the viability of the short-range, high-frequency technology – such as that undertaken by Air France KLM, Amadeus, IER and Nice Côte d'Azur Airport – permanent uptake of NFC has yet to gather pace.
However, with last month's announcement by SAS Scandinavian Airlines of the introduction of an NFC-based Smart Pass for frequent flyers, hopes have been raised that the industry's adoption of NFC is now truly underway.
Lena Rökaas, Vice President, Product and Customer Service, SAS, said: "We see the Smart Pass as the first step of something new and upcoming; it's a 'light' version of what's coming in the future."
The NFC Smart Pass allows the airline's EuroBonus Gold members to attach an NFC sticker to their mobile phone and this will then act as a wireless transmitter across the airport at self-service kiosks, security, fast track lanes, lounges, and gate facilities.
As 80% of SAS passengers currently make use of self-service and as 72% of them own a smartphone, Rökaas explained that the decision to integrate NFC into the travel chain was a natural progression.
"Time efficient services are very important for SAS," she explained. "We have a very high customer satisfaction level for these kind of services and we have very high usage of self-service. If anything, we might be a little early introducing NFC but we want to be ready for the revolution."
NFC's endless potential
Elsewhere, airlines around the world are keeping a close eye on the latest NFC developments and with major global companies such as Google, Apple and MasterCard all working on integrating the technology into their products, the airlines are working to ensure they are ready for its widespread rollout.
Air Canada's Patrice Ouellette, Director Customer Solutions & Innovations, commented: "NFC can be designed to simplify the passenger experience, provide an interactive solution and completely change the experience of the passenger. We know that the next-generation smartphones will have an integrated NFC chip and as the companies will sell millions of these handsets, it will give us the opportunity that we need." In fact, a recent report published by Amadeus states that by 2015, 247 million smartphones will be NFC-enabled.
When NFC is adopted, both Rökaas and Ouellette expect the impacts to be wide reaching. "It's not possible to say anything too specific," Rökaas said, "but we are looking at NFC for access solutions and identification, payment, information services, special offers, advertising and so on."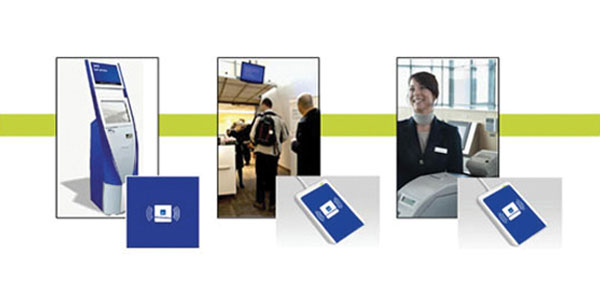 Ouellette explained that NFC payment systems "will allow for more last-minute decisions and purchases at the gate", while 'smart posters' which will offer information to travellers simply by holding their NFC-enabled device in front of them, will become commonplace, along with permanent NFC bag tags.
He did outline, however, that the introduction of NFC will need to be done in phases and that we shouldn't expect it to simply replace the existing solutions overnight. "At the start, we'll need to have a dual solution so that NFC and, for instance, 2D barcodes can both be used," he said.
While the NFC revolution is just starting to gather pace, the expectation is that in the not-too-distant future, it will be one of the most integral facets of the overall passenger experience. Highlighting this fact, Rökaas concluded: "When you consider all the interest in all the different areas, if we look forward just a couple of years, I think we will have a fully integrated travel chain with NFC playing a vital role."
At Future Travel Experience 2011, Patrice Ouellette, Director Customer Solutions & Innovations, Air Canada, will chair the Fourth Working Session titled 'Realising the possibilities of mobile technology and assessing whether Near Field Communication (NFC) is ready to become mainstream'. For more information, click here.