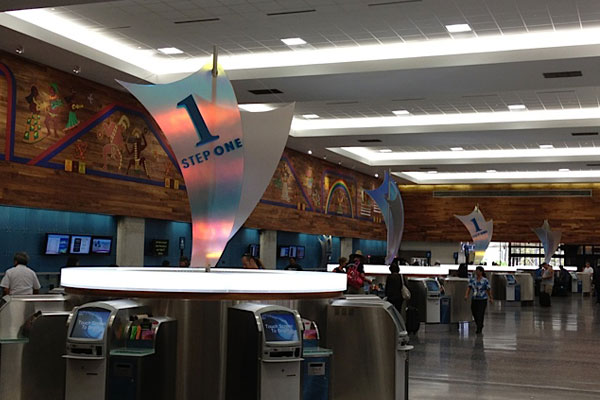 Hawaiian Airlines claim that their new entirely passenger-operated check-in system will allow for check-in to be completed in under five minutes.
Beginning at Honolulu Airport, with the aim to expand to Neighbour Island airports, Hawaiian now allows passengers to weigh and check in their luggage themselves, providing they have a self-printed boarding pass.
"Every minute saved in the check-in process improves our customers' experience substantially, so this is a significant enhancement," said Louis Saint-Cyr, Hawaiian's Vice President for Customer Service: "The kiosks reduced our customers' check-in time to eight minutes. The ability to self-tag bags reduces the check-in time even further — by nearly half."
Airline agents will still be available to assist passengers with the check-in process should they require it, but this system will allow them to assist passengers with special needs or oversized baggage quicker and more effectively.