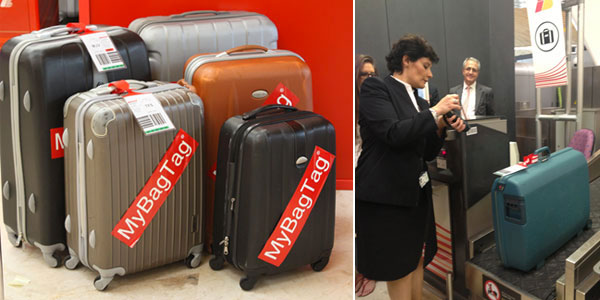 Iberia has extended its MyBagTag service to 10 international destinations as well as connecting flights, meaning more passengers will be able to print their bag tags at home.
The development means passengers on connecting Iberia flights within Spain can now make use of the home-printed bag tags, while those travelling to Geneva, Zurich, Mexico City, San Salvador, San José de Costa Rica, Panama, Quito, Guayaquil, Bogota and Santiago de Chile airports can also use them.
However, home-printed bag tags – which can be printed by passengers along with their boarding pass ­– are still unavailable for flights between European Union (EU) countries, because of existing regulations regarding the inclusion of a green stripe on bag tags for intra-EU services. IATA is currently working on a solution and hopes to solve this issue later in 2014.
Iberia initially launched home-printed bag tags in July 2013 and won the FTE Award for Best Check-in Initiative at FTE Global 2013.  The likes of Air France, Lufthansa, Qatar Airways and Alaska Airlines have since launched their own solutions.